Disclaimer: This post may contain affiliate links. By using our affiliate links we will receive a small commission that helps us run our sites.
Traveling through Guyana, Suriname, and French Guiana is for the brave because it certainly is not easy nor is it comfortable. During my one year trip around the world, I would rank it as one of the most difficult journey I have ever done.
However, if you're up for adventure and want to travel to a place that rarely gets any tourist, then use this guide to help you complete this journey.
You can start this by land or by flying to Guyana or French Guiana first. For the sake of this article, I will start with Brazil because that is the route I took.
Segment 1: Boa Vista, Brazil to Lethem, Guyana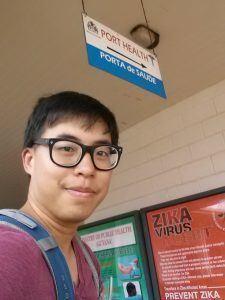 Starting from Boa Vista, you need to contact your accommodation and ask them to call a shared taxi that can take you to Bonfim, Brazil which is the town bordering Guyana. The price for this ride typically cost 40 Reals and will even pick you up from your accommodation.
Once you reach Bonfim (roughly a 3 hour ride), you'll have to get an exit stamp from the Brazil side before proceeding to get an entry stamp into Guyana from the town of Lethem.
After you clear immigration in Lethem, you can take a taxi (which cost roughly 500-750 Guyanese dollar) to go to a van terminal which you can use to go to Georgetown, Guyana.
Segment 2: Lethem to Georgetown, Guyana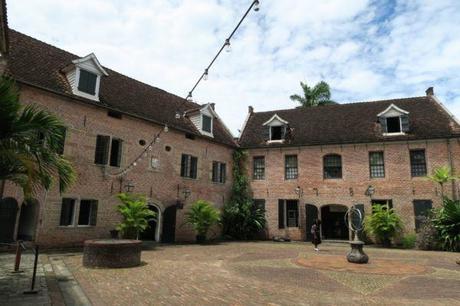 This segment is the most difficult of them all. I personally got stranded in the middle of the jungle thanks to taking a sketchy van operator to do this journey. I would personally recommend P&A Bus and Guest House instead of the one I took in order to prevent any problems.
This van ride takes about 24 hours and will cost you 10,000 Guyanese dollars. They will tell you it takes less time but from everyone I met who's done this journey, the average completion time is indeed 24 hours.
Segment 3: Georgetown, Guyana to Paramaribo, Suriname
I went with the P&A company because I stayed in their Guest House (the cheapest accommodation in Guyana) but I'm sure there are other bus operator available if you look around. This ride is very uncomfortable because it is roughly 35-40 degrees outside and they will not open any windows.
I paid 8,000 Guyanese dollar for this journey which took me to the Guyana-Suriname border. From there, you will take a ferry across the river to Suriname. The ferry crossing will cost you between 3,200-4,000 Guyanese dollar.
After crossing the river and clearing immigration at Suriname (make sure you get your Suriname VISA or Tourist card at the embassy in Georgetown), show your ticket that your Guyanese bus driver gave you outside the immigration office and someone will grab you and put you in the next bus that will take you to Paramaribo.
The journey to Paramaribo will take several hours because flooding is common in this part of the region.
Congratulations, you made it to Paramaribo! This is my favourite city from all three "countries".
Segment 4: Paramaribo, Suriname to Cayenne, French Guiana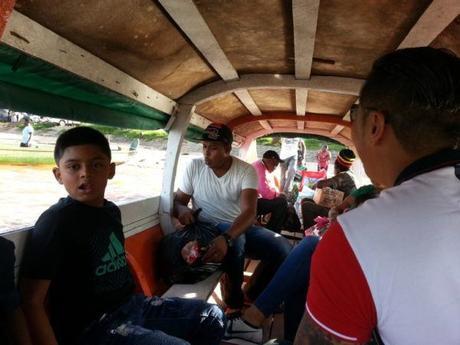 After your bus driver drops you off Paramaribo, make sure to ask him to give you a contact of someone that can take you to the Suriname-French Guiana border.
Contact that person and you're on your way! I paid 80 Suriname dollars for this journey.
This ride is not as bad as Guyana which is the roughest country of the three. Once you reach the border town of Albina, go ahead and get an exit stamp out of Suriname then head for the docks.
At the docks, find a boat that will ferry you across. The ferry ride across will cost you 20 Suriname dollars or 5 Euros.
If you're lucky, your bus driver at Suriname will help arrange for you a ride once you reach the French Guiana side. If not, then you have to find a shared taxi to take you to Cayenne.
Once you've secured a ride at the French Guiana side (typically costing 40-50 Euros to take you to Cayenne), they will usually take you to the French Guiana immigration office to get an entry stamp before driving to Cayenne.
Methods of Exiting French Guiana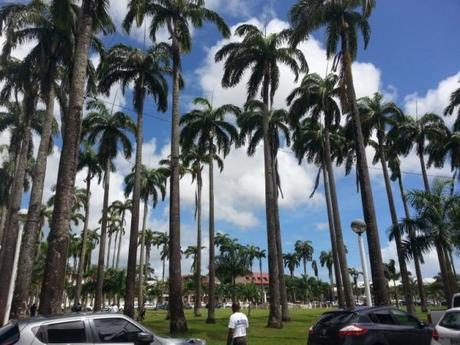 Once it's time to leave Cayenne, you have two options of exiting the country:
If you go by land, then take a shared taxi to the town of St. Georges and from there cross the river to If you decide to overland your way out of French Guiana. From there, you will need to cross the river by boat to reach the Brazilian town of Oiapoque. (boat rides are reported to cost 5 Euros)
Afterwards, you will need to board a shared van that will take you all the way to Macapa, Brazil where your journey through the Guianas will end.
If you go by air, then you will probably fly out to France on Air France or fly to Belem, Brazil through Suriname Airways. I personally used Suriname Airways which is the cheapest plane that exits French Guiana.
Congratulations! You've successfully crossed through Guyana, Suriname, and French Guiana!
Book Your Trip to South America
First Time Here?
Check out our Top 100 travel experiences from two long-term trips and over two years on the road!