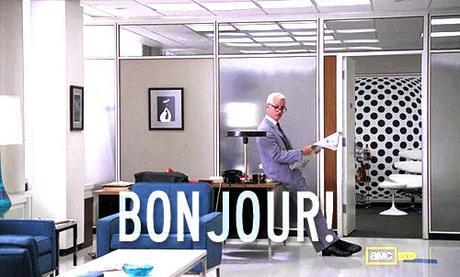 Now this is the perfect
how to throw a Mad Men style 60's cocktail party
guide!
Season 6 of Mad Men starts April 7th, but you don't have to wait a whole two months to have that iconic 60's debonair and style in your life.
Here's a guide to adding some Don Draper to your next party at home.
Invite the Guests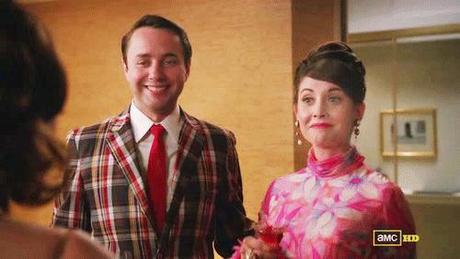 Letting your guests know about your party shouldn't be a drab email or Facebook event. Bring the class of Mad Men to the invitations too, not just the party. For easy invitations, just add the Mad Men logo to your party details using as many terms from the 60's as possible, such as "shindig" and "it'll be a gas!". If you're feeling ambitious and are artistically inclined, made a 60's styled print ad like the Mad Men team would make for your party. This will take some Photoshop skills, but it'll really set the tone for the party to come.
Stock the Bar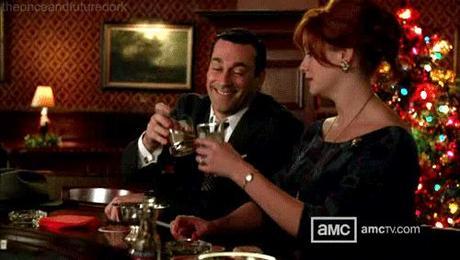 Just like the offices of Sterling Cooper Draper Pryce, the main ingredient to the night should be alcohol. Steer clear of beer for the evening as much as possible. This Mad Men Party should be a cocktails only event. Stock your bar with plenty of great bourbons, scotches, and vodkas. A good starting point is to get a bottle of each of these: Kettle One Vodka, Knob Creek Rye, Maker's Mark Bourbon, Glenfiddich Scotch Whiskey, and Beefeater Gin.
Besides liquor, you also need to make sure to have a dapper set of cocktail glasses. If you don't have anything up to snuff, here's a perfect Mad Men style cocktail glass or some other cocktail glassware for the night.
After the alcohol and glassware is in order, you need to gather a list of classic cocktail recipes that Don and the Mad Men crew would drink. Skip anything pink or any crazy cocktails like an orange mocha frappatini. Here are a few cocktail recipes to get you started: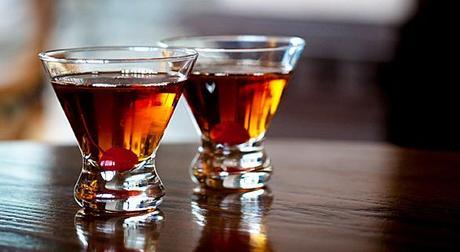 Classic Manhattan Cocktail 
 (Printable Recipe)
Old Fashioned Cocktail 
 (Printable Recipe)
Vodka Gimlet Cocktail
 (Printable Recipe)
Tom Collins Cocktail
 (Printable Recipe)
The 60's were a dodgy time, to say the least, for home entertaining snacks and recipes. Cream cheese was a staple in hors d'ourves recipes, and the mixture of canned fruit and cheap cheese was unfortunately all to common. Here's a few recipes to get your guests to reminisce without grossing them out.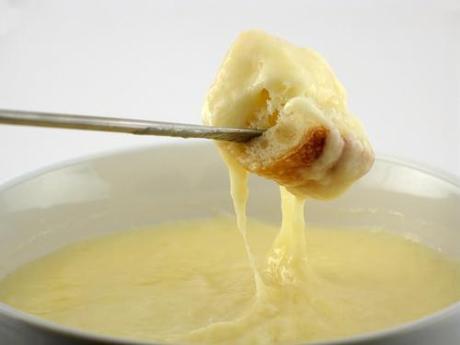 Cheese Fondue
 (Printable Recipe)
Jello Mold 
(Printable Recipe)
Deviled Eggs 
 (Printable Recipe)
Besides the rampant alcoholism and over the top misogyny, another central aspect of Mad Men is smoking. Stock up on candy cigarettes for your guests to puff on throughout the night. Because you rarely see a room full of people chain smoking anymore, you'd be surprised just how much this will transport you and your guests back into the 60's. If any of your guests smoke, make sure to stock your porch or smoking room with plenty of lucky strike and other classic, non-filtered cigarettes. While I certainly do not condone smoking, this is a great touch for your smoker guests.
Create the Right Playlist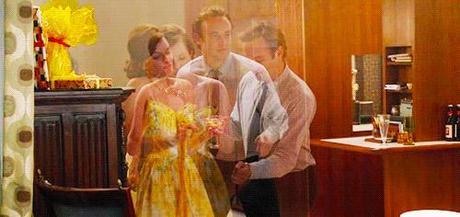 It isn't a Mad Men cocktail party without great tunes from the period. Again, when making a play list think WWDDD (what would Don Draper do?). You'll want to focus on classy 60's songs and skip over a lot of "Woodstock" music. A good starting point is Ella Fitzgerald, Sam Cooke, Chubby Checker, and the R2D2 Mad Men theme song.
Reminisce with Your Friends
If your guests are the right age, ask them to optionally bring their high school year book from the 60's. Lay them around the coffee table for people to flip through and gawk at each other's terrible high school pictures. This isn't strictly speaking "Mad Men" themed, but it's a great little activity to get people talking.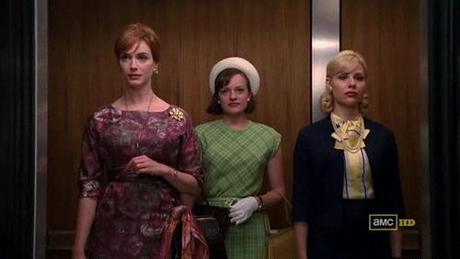 Guest Blogger Bio:
Trevor Nelson specializes in creative, memorable home entertaining ideas and cocktail party planning. Professionally, Trevor works as the Homewetbar.com content writer, and focuses on helping others celebrate the time they share with friends.
Sponsor of the Month
*****
I do this... I write to help to create to opportunities for all who choose to pursue their passion to have parties almost irregardless regard to economic constraints.
I think if we keep talking about the cost of parties (I write blog posts, you write comments), together, maybe we can break down some of the party industry's price barriers and shame some of the people who've taken your money and delivered a poor quality product right into growing a conscious and treating you right (nice thought, huh?).
Opportunities to be inspired about parties are everywhere. Yet, people looking out for your wallet are few and far between. My goal is to inspire you, causing you to question the way things are that have been the status quo for too long. When we stand together and speak up, we can be a powerful force.
Let's keep the conversation of change going. Because in the sea of everyone talking, one voice is a whisper... several voices are a scream.
Leave a comment and share your thoughts, ideas and suggestions below. Remember to be as specific as possible because what you have to say helps us all.
Always... be encouraged and encourage others too,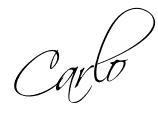 "You're imperfect, and you're wired for struggle, but you are worthy of love and belonging." - Brené Brown
Image source: Buzzfeed Pajiba c/o AMC, Google Images, and Fotolia
Mad Men cocktail party, mad men cocktail party inspired, mad men cocktail party throw, mad men cocktail party 60s, mad men cocktail party amc, mad men cocktail party eat, Mad Men party, mad men party 60s, mad men party cocktail, mad men party entertaining, mad men party share, mad men party world, Mad Men, mad men drama, mad men episode, mad men season, mad men amc, mad men character: Technorati Tags


>>Your Email Address... No Spam. I Promise." />
Special Offers for Cater-Hater Subscribers!
>>Your Email Address... No Spam. I Promise.';} " name="email" value=">>>Your Email Address... No Spam. I Promise." id="awf_field-35516496" onfocus=" if (this.value == '>>>Your Email Address... No Spam. I Promise.') { this.value = ''; }" type="text" class="text" tabindex="500" />