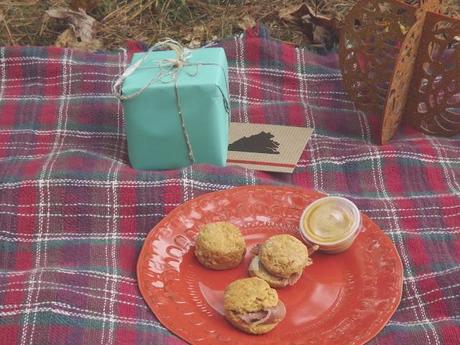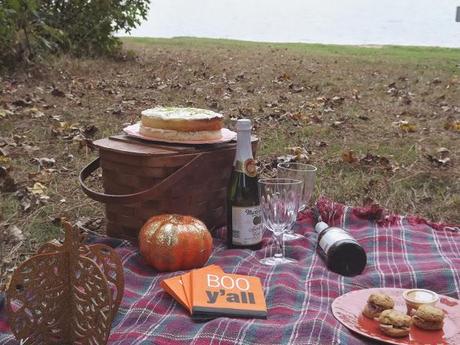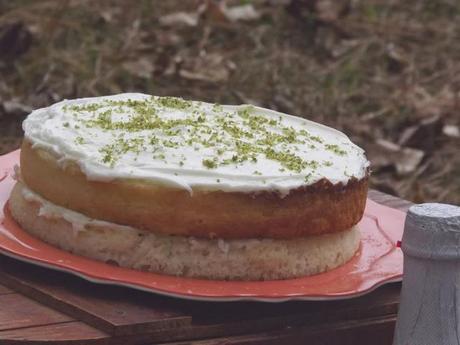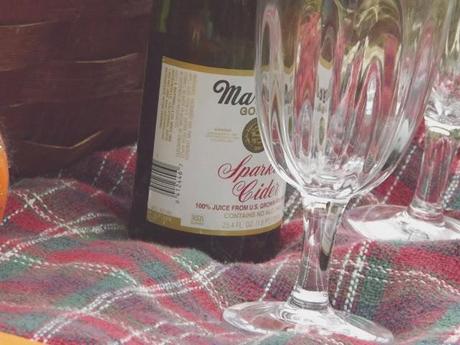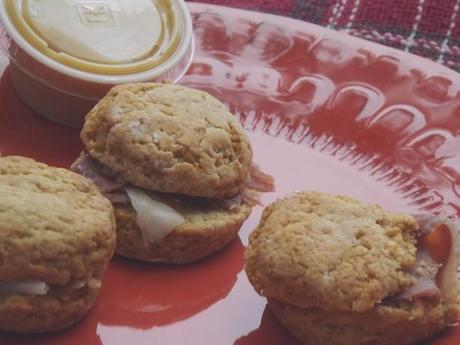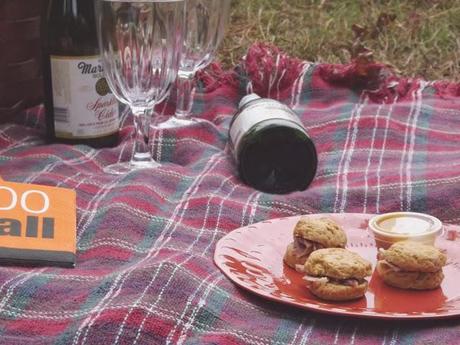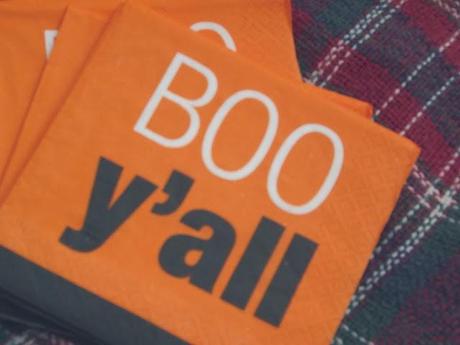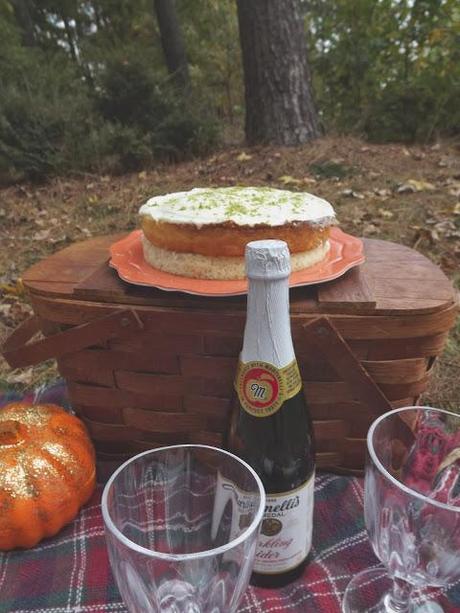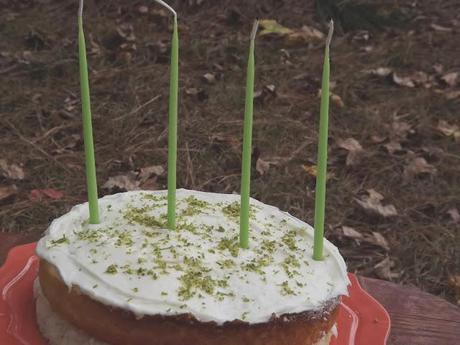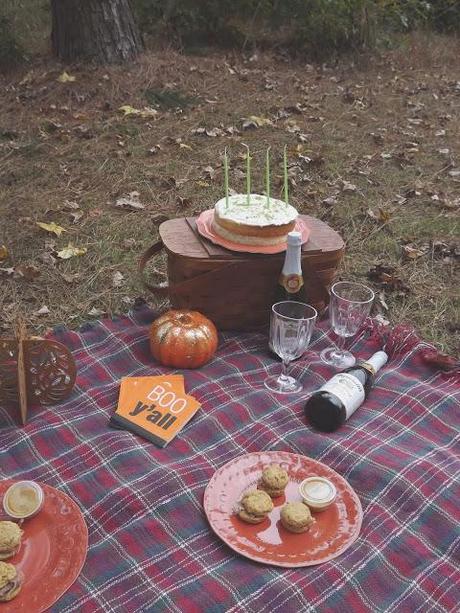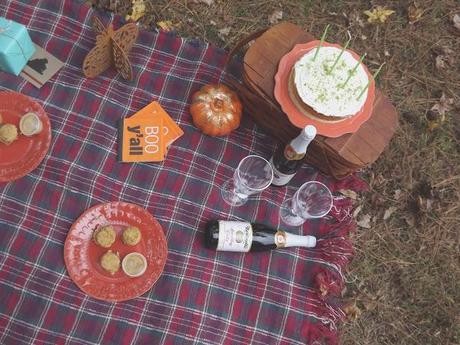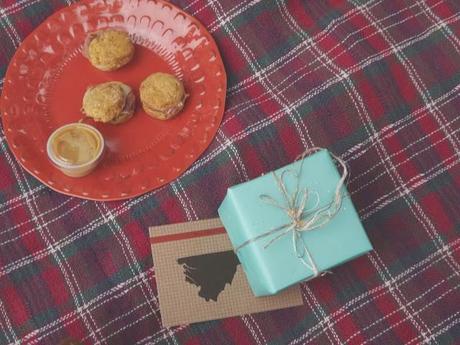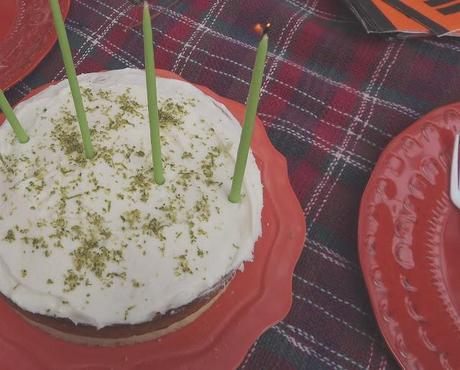 As some of y'all may know, October 31st is James' birthday. This year instead of going out to dinner for it, I decided to have a picnic for him with some of his favorite things to make it that much more special. Topped off with a few extra details, the whole affair came together perfectly. 
To throw your own fall or holiday themed picnic, decide what theme you want to have for your picnic. Will you choose a fall themed picnic? Birthday themed? How about an early christmas themed one? 
What you'll need:
-A classic picnic blanket like the one pictured
-A picnic basket (you can probably find one at a thrift shop for cheap) The one pictured is a family antique. 
-Whatever food you want (I chose country ham biscuits on sweet potato rolls with champagne mustard) 
-A dessert (the cake pictured is a citrus key lime cake...James' favorite) 
-Some fun little themed decorations to add a flair to the picnic
-A type of drink (sparkling cider fit in perfectly with this picnic)
-Cute little plates and cups
-Decorative napkins
Now decide where you want to go! 
We went to Harris Lake (the county park) for a  nice little setting. 
Now go throw your picnic! 
xo
BCC