As much as I love warm summer weather, my mind yearns for a slightly cooler weather all the time. Not like the chilly winters, but mostly early September through November when the air is crisp, when the mornings are dewy and when there is this hint of cold that seems to heighten your coffee-cravings. The time when a nice warm jacket and a pair of boots become your best friend.... it is just ahhhmazing!
Sartorially speaking, I love fall more specially when I am able to transition my summer wardrobe well into fall. There is no better feeling than being able to stretch your closet for as long as you can, but without compromising on comfort and style quotient. Based on your personal cold-bearing capacity, you can definitely adapt ways to transition your wardrobe into the next season: in today's case " Summer to Fal l." There are several tried and tested hacks, and I'm sharing a few of em that are easy to adapt.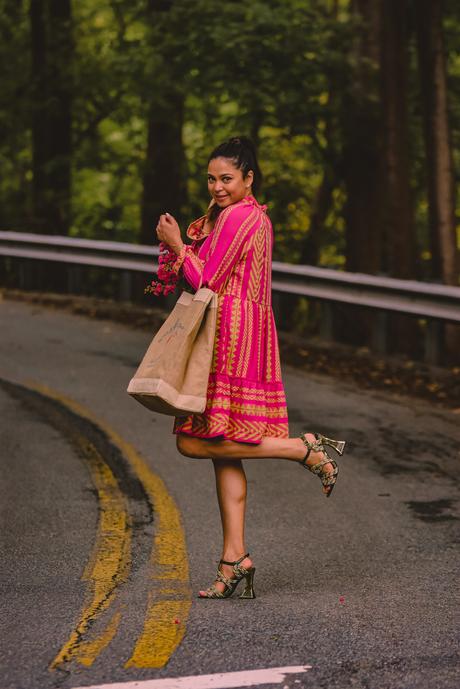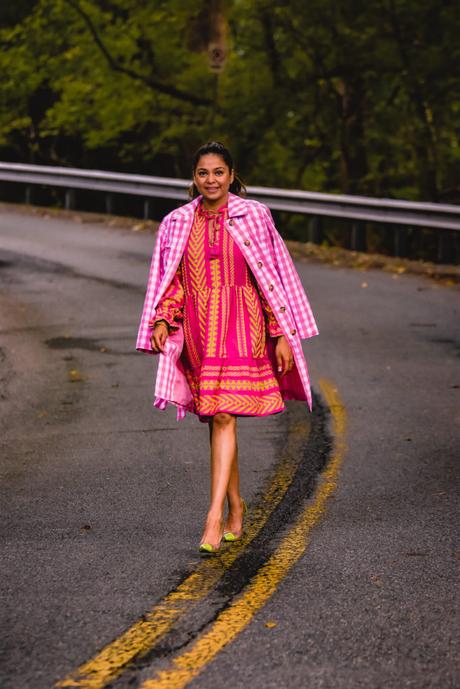 Outfit details

: Think of parkas, denim jackets, utility jackets, cardigans and even trench coats. A Trench coat is a classic and every woman should own at least one that is reliably warm. It is an investment piece and over the years I've made a handful of investments. This year I had two new trench coats- and .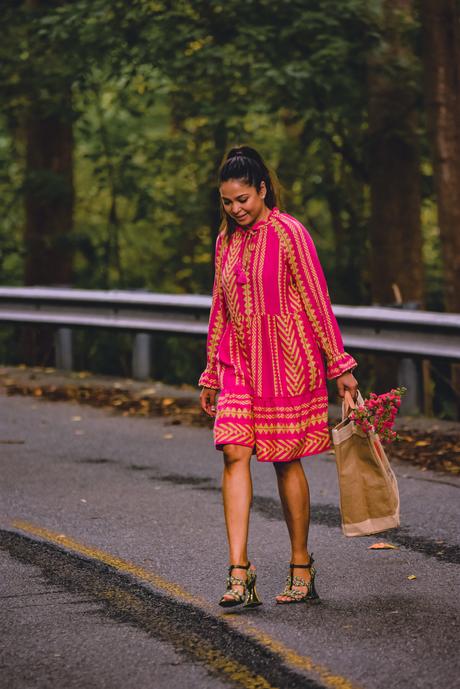 II) WEAR TIGHTS : Tights are the easiest and the most affordable way to transition your summer wardrobe to fall. Wear em with your mini dresses, skirts or even shorts, your look will get an instant weather-upgrade. Think beyond the plain black tights: try bold colors, fun prints/patterns or even monogramme-heavy ones like .
IIProbably my favorite hack for switching up the weather game. I won't really dive into super high-shafted boots yet, but mid-calf or ankle boots/booties would be a good choice. If it's too early to break out your boots, how about closed shoes like pump, loafers or even brogues!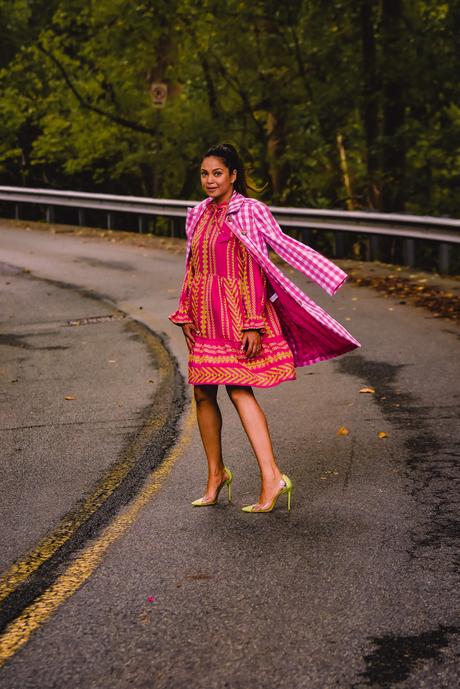 IV) GO FOR BRIGHTER COLORS: While some peeps like to wear brights in summer, fall need not be any exception. Go full-on with brights, warm, rich hues like burgundy, mustard, olive green, wine, purple, pinks and just about any bright color. This is the time when you can wear bright colors and still not be looked upon like " what was she thinking?"
V) THINK OF LUXE FABRICS: When I say luxe fabrics, by all means I am talking about fabrics like fur, brocade, satin, jacquard and all the luxurious fabrics that are sartorially forbidden in the scorching summer, not forbidden per se, but that doesn't align the heat and wearability factor. I would wear this jacquard dress with a long cardigan, a trench, a denim jacket and with some pumps or ankle booties and make the most of this bright dress.
What are your favorite wardrobe-transition hacks?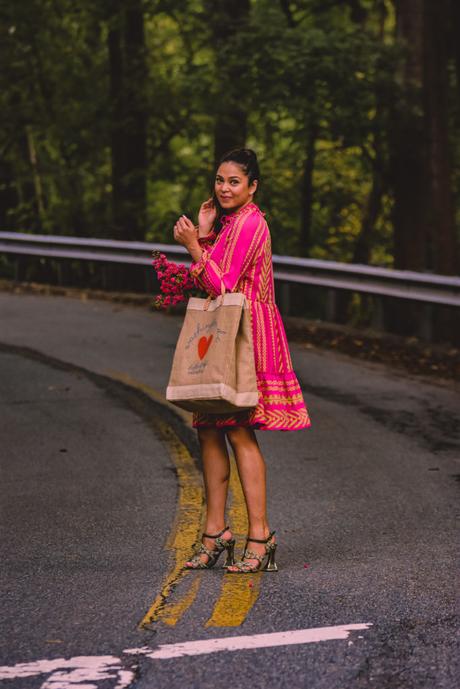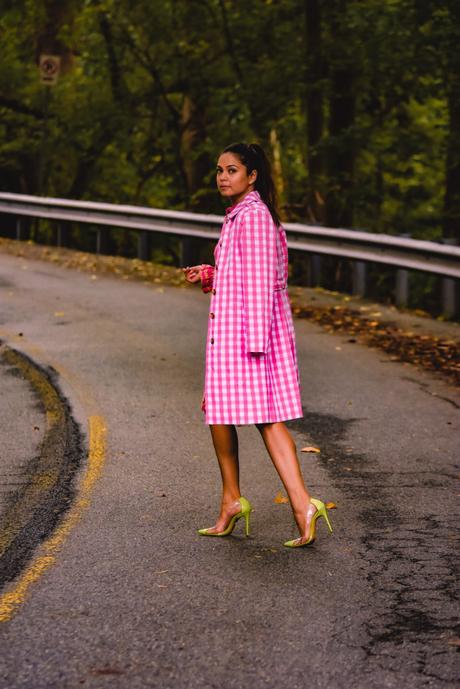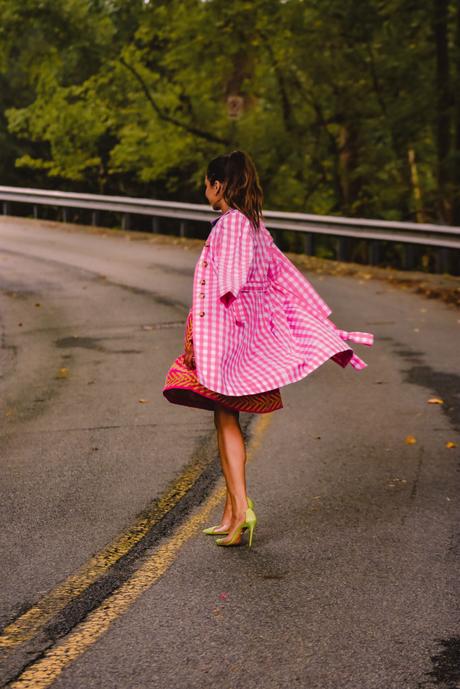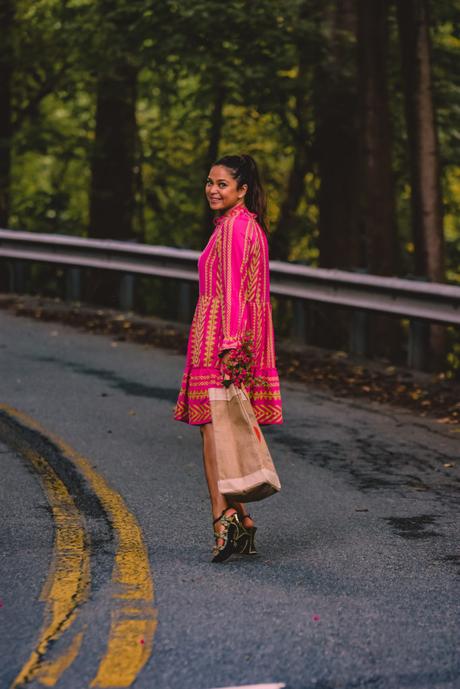 Get my look

JavaScript is currently disabled in this browser. Reactivate it to view this content.
Congratulations to Shauna of Lipgloss and Lace, she is the featured blogger of the week.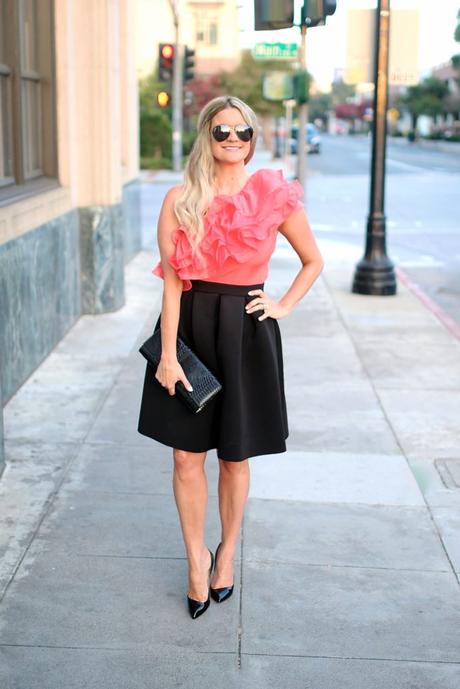 Now it is your turn to share your favorite looks.