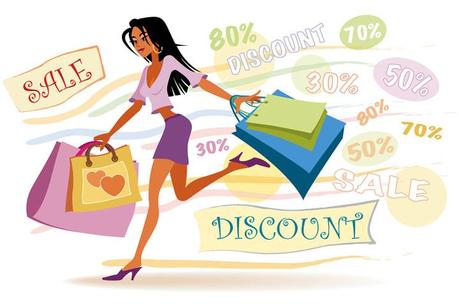 My favorite time of the year officially kicks off next week. The month between Thanksgiving and Christmas is the absolute best. I love to decorate for the holidays and see all the decorations around the city. Not to mention I get to shop for gifts because I love buying the perfect gift for my love ones. I'm very finicky about wrapping presents so it has to be professionally wrapped by myself before it makes it under my tree. Everything has to match, my wrapping paper has to match my ornaments or it will not go under my tree. The romantic holiday movies, the holiday songs, and even the snow really puts me in an overall fantastic mood. The first thing I need to do is survive Black Friday.
Thanksgiving is approaching and for the fifth year in a row cooking will not be a part of the festivities. Normally during this time of the year we travel and this year is no exception we just chose to stay a little bit closer to home. So Thursday morning I will be making the 50 mile drive to Eaglewood Resort where we will have a nice elegant Thanksgiving dinner and then prepare for the Black Friday madness.
Black Friday is the day where people lose their damn minds trying to find the hottest new toy for their kids. It's also the day where you will get your ass kicked because your ass decided to take a flat screen out of somebodies cart when they weren't looking. Yes, I've seen it all and I know people get crazy over shit real fast on that day. As a professional Black Friday shopper I'm going to provide a few tips if you're planning on getting out there in search of a deal
1) Establish a plan of attack- Never go to Wal-Mart or Target without a clue as to what you want. Both stores release their ads early sign up on a site such as black-friday.net so you can know in advance what it is you want. Don't go in there and wander around aimlessly Black Friday is not the day for that.
2) Dress Warm and be Prepared to Stand In a Line- If you're in the Midwest like me, November is not exactly the warmest month of the year and in most cases you will be standing in line to get in. Next week the weather will be in the lower thirties so pull out the hat and gloves. I once stood in line at Coach for 3 hours but only because my darling mother wanted a purse. Yes, I'm crazy!
3) Don't go shopping alone – You need at least 3 people, the fast one to get the shit you want, one person to watch your cart so no one will take the shit from you, and a third person to stand in the long ass line to pay for the shit you got. Leave your toddlers and babies at home, no baby should be out there in line with you plus strollers get in people way.
4) Never ever leave your cart unattended, I don't care what happens, don't leave your cart. People will steal your items and you will come back to an empty cart. People simply lose all restraint on this day, especially if it's a popular item.
5) Skip the Thanksgiving festivities, you can eat dinner with family anytime, get plenty of rest. You can't run with a stomach full of turkey, stuffing, and mac and cheese. Consider Black Friday your night job! Wal-Mart opens Thanksgiving night at 10pm, Target opens at midnight, the premium outlets opens at midnight with some stores opening as early as 10-11pm and the Mills malls open at 4am.
6) Know your store and where to find stuff, especially electronics. Visit the store and do a walk through if you're not sure. Wear comfortable shoes just in case you have to run ….LBVS. Whatever you do don't fight over merchandise, it's not lady like and a flat screen TV is not worth going to jail for.
Obviously I'm joking about skipping the family festivities. Thanksgiving is a time for family and a time where you should be surrounded by those you love. I'm 100% serious about the rest of the tips I listed, people get crazy out there on Black Friday. I'm probably even crazier for taking my ass out there in it but I'm always up for an adventure. Afterwards, I will take my tired ass back to the resort and most likely need a massage and the sauna to soothe my aches and pains after leaping over mounds of merchandise and pushing carts through the store. The life of a shopper is not easy!
Check out www.black-friday.net for special sales on Black Friday for Wal-Mart, Target, Kohls, Sears and a variety of other stores.
Until we meet again