Today's post is dedicated to my Indian audience that seldom complains of lack of more Indian outfits and style inspiration here on my blog. Truth be told, I don't have as many Indian outfits here in US as it really has no use for me. Whatever many I have, I just get to wear them on festivals or at least I try to wear them for Indian get togethers. But during this trip to India, I was determined to shoot more Indian looks and today's post is the upside of all my efforts. 
My sister picked up this dhoti jumpsuit that came with the jacket for me at an exhibition a couple weeks ago. I was thrilled cuz it is so wearable both here in US and in India. Considering most of you sail on the same " how to style an Indian outfit different ways" boat, I decided to put together a few different outfits to give you some perspective on the different looks you could create using the same piece as the base for each look. 
It is officially the festive season in India and with so many events and party invitations already lined up, this post couldn't have happened at any better time. So this festive season, I would like you to revisit your closet, look at all the options you have and approach each piece in a way so to get the most bang for your hard earned buck. And if you are still stuck in a rut, cue my outfits below for some fresh perspective towards what you already own in your closet. 


Look 1- wear it as is 

This is how the set came. I like the little 

embellished

 jacket without which 

the

 jumpsuit would 

have

 been boring otherwise. I chose to keep this look low-key 

with the jooties and a pair of silver jhumkas. You could wear heavier earrings if you like but a necklace wouldn't be a good fit as it will clash with the jacket.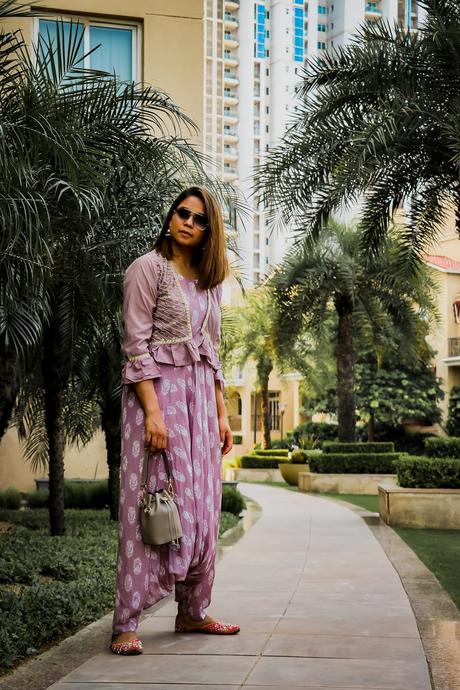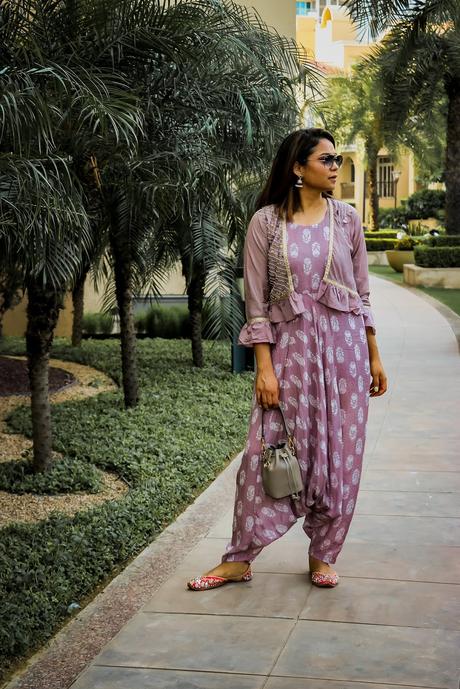 Look 2: add some edge 
Honestly speaking, I had 
the
 most fun 
styling this look. I added the denim jacket ( borrowed from my sister ), then came the choker necklace and then the strappy heels and the whole look came together in a flash. It was effortless and a no-brainer and I would wear it to a friend's Diwali card party or just any party. 
Style tip- don't hesitate or fear, just keep trying out different layers and something will certainly click.  Fashion should be fun and fearless.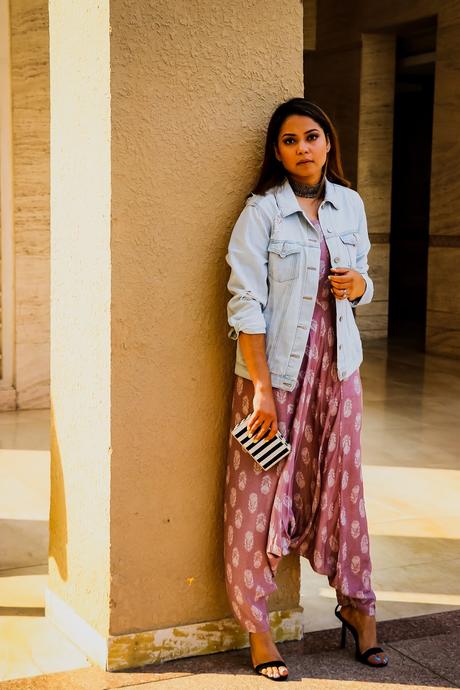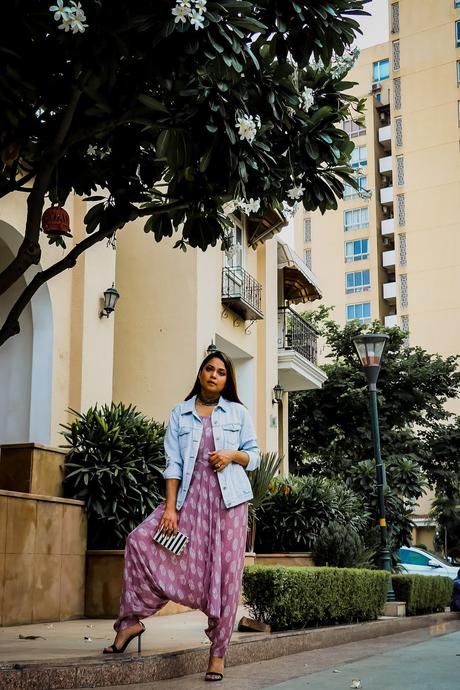 Look 3: style with another outfit 


Well this look was styled by my sister who happens to be the photographer and MUA for the day. The silk duster jacket that you see is a part of another outfit ( from my sister's closet ) that she wears with a pair of wide leg pants. It is absolutely ok and permitted to mix and match pieces from multiple outfits to create your own unique look. I finished off the look with a dark burgundy lip ( looking at which now I think I could have totally skipped it and wore a magenta instead) and added some gold earrings to accentuate the gold embroidery from the jacket.  Style tip- stick to one color scheme ( pastel in my case) and keep on adding pieces and accessories to compliment the base piece.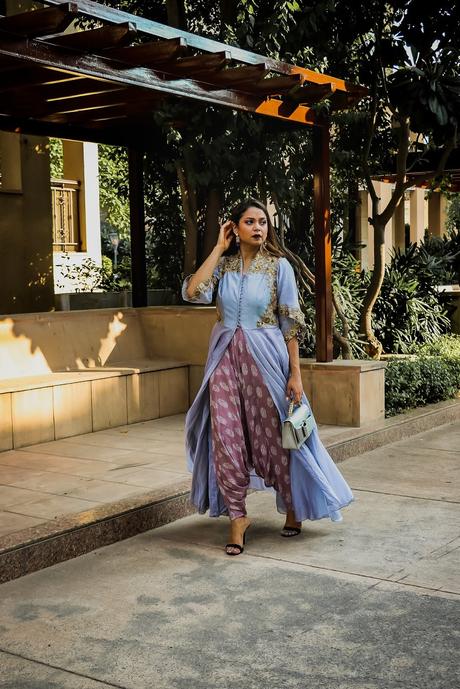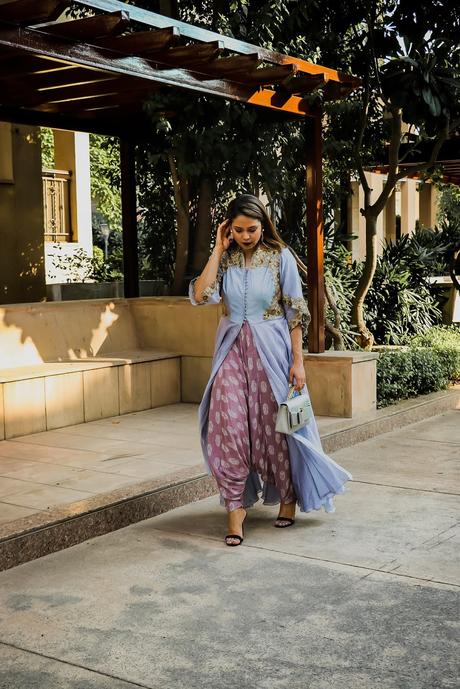 Honestly speaking, look 2 has to my favorite and my sister confers too. Which look is your favorite?


SHOP MY OUTFIT 




JavaScript is currently disabled in this browser. Reactivate it to view this content.