Fashion is so fickle: Trends come and go like nobody's business. By the time you get acclimated to one trend, another trend is already knocking at your door. It can be pretty frustrating just to even think about keeping pace with this ever-changing industry.
But as a blogger, I believe that it is my sartorial responsibility towards you to share with you ways in which you can stay trendy, look street-chic: all without breaking your bank !

1)

Raid your closet

- Like a trend??-  don't just rush to the store or hit the 'place order' button right away. Take time to scour through your closet first  Trends revisit every decade and I am pretty sure  there must be something either in your's or your mom's or even in your grandma's closet, that can be repurposed. Having found one,  pair it with your classics to create fresh modern looks. For instance statement belts are in vogue and I found mine in my arsenal from three years ago.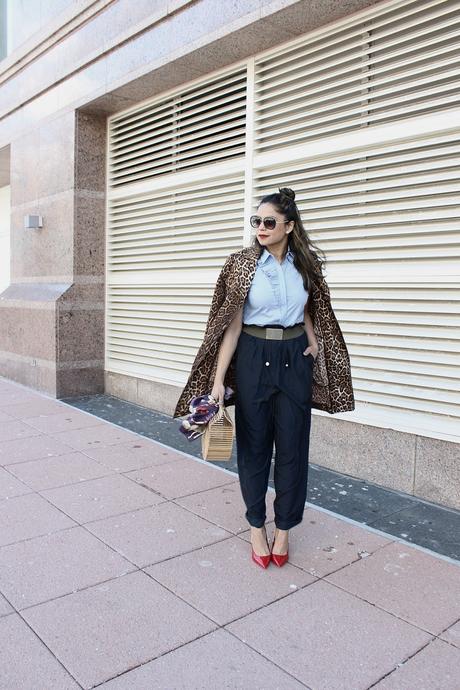 2)

Have a plan

- Depending on your budget, decide on how much you would like to spend on classics and how much on trendy pieces. Allocating your budget across the two boards would ensure you a fair share of trend-indulgence. For me a couple trendy pieces, over a couple of months works just perfect. In today's look the wide-leg oversized pants and the bamboo bag are the two new trendy pieces, that I've procured in the past couple of months. 
3)

Shop at retailers like H&M, Zara, Uniqlo

- If you weren't aware Zara and H&M are some of the high-street retailers that now bring high-fashion designs to everyday shoppers on a tight timescale. Their turnaround times for delivering affordable ready-to-wear fashion from runway to real way is way short, which makes them the most sought after stores. If you don't have a king-size budget, then these store is what you need to visit for all your trend-shopping on a budget. Having said that, I pay biweekly homage to these places and trust me, every visit the inventory is different. 
4)

Use accessories or makeup to hit refresh

- when on tight budget, put your beauty and makeup abilities to test. An easy way to switch the trend game, is to try makeup and hairdos that are modern and cool. If yay are in the stew about a hair style or a makeup look, Youtube would be your best friend. The half up bun for me was a great play. Another way to instantly update any look is to use your accessories in the most innovative way. For instance my scarf, instead of tying it around my neck it found a new home- my bag ! Easy-peasy and spent- $0 !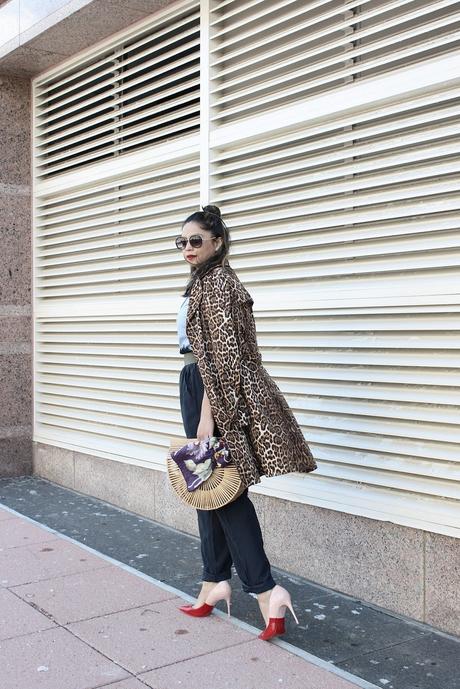 WEARING  oversized pants- H&M, buy same ( culottes, similar ) blouse- Banana Republic, buy same  ( similar with pussybow ) jacket- BCBG MaxAzria ( similar ) heels- Aldo ( loving this one ) bag- Cult Gaia, buy same ( in black )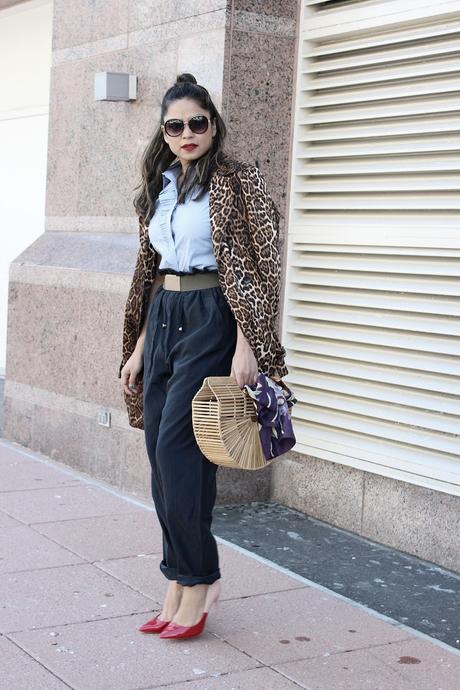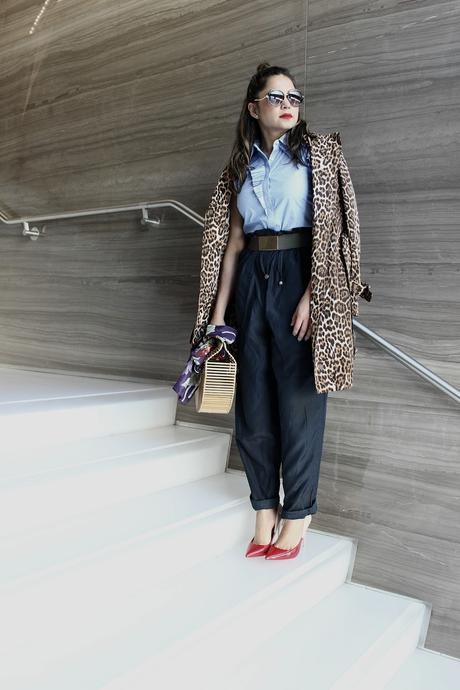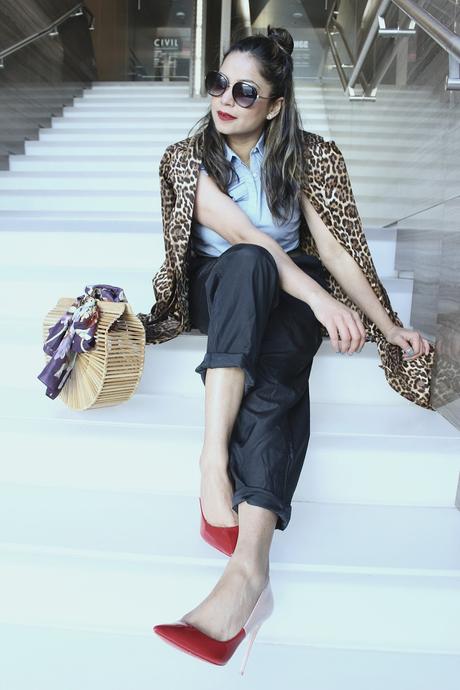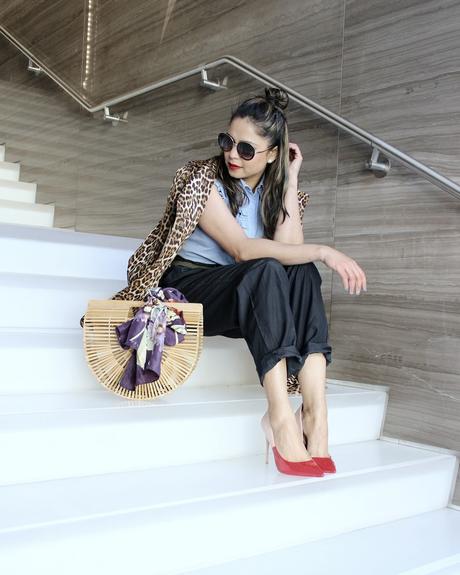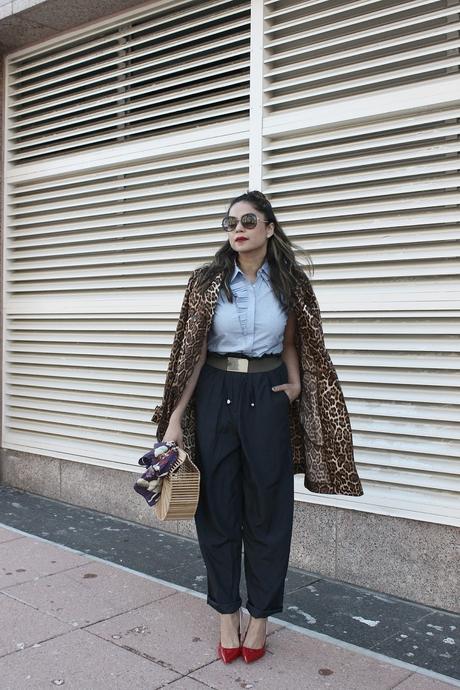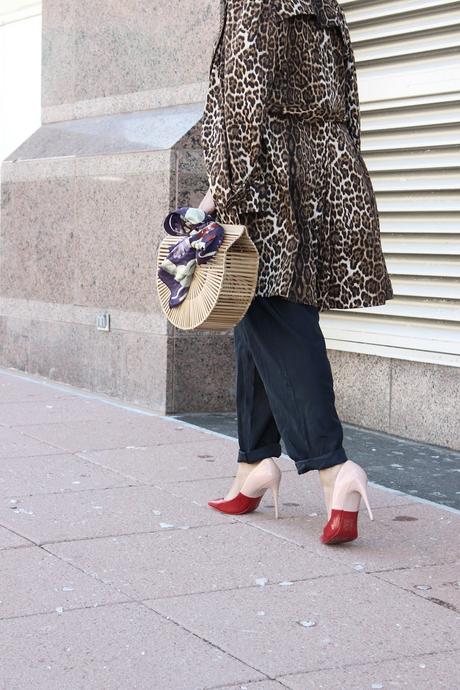 SHOP MY LOOK