If you love antiques or you have an interest in sought after collectible items, you could launch a new business as an antiques and collectables dealer. You will very quickly develop a keen eye in order to source, price and sell on items. You could sell your stock online, through a bricks and mortar shop, at antiques fairs, through catalogues and at auctions. It would be a good home based business with the potential to move into larger premises as your stock increases.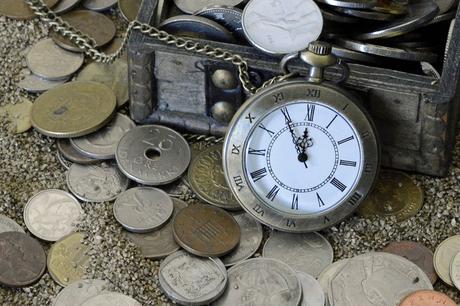 Before you take the plunge and buy every antique and collectable item you can get your hands on, it is advisable to develop a niche. It is worth building up a good knowledge base relevant to a certain era or type of collectable item. If you become an expert in your field, customers will begin to develop  trust in your products. If you already collect items of a particular kind, this is a great start as you will already have a great deal of knowledge. Some dealers have a particular interest in coins, relating to different periods of time, different countries and memorial coins – presented to people to reward, honor and commemorate the recipient. Commemorative coins have been presented for many years and are extremely collectable. Companies today such as ChallengeCoins4Less continue to produce coins for the military and emergency services.
Source your stock
There are many outlets for sourcing antiques and collectables. Your main aim is to buy the stock at the best price possible. You could research up and coming auctions in your locality, attend house clearance sales and respond to private sale adverts. Develop the skill of haggling early on and try not to pay asking price. Ensure that the stock is in good condition and make sure that the items are not fake or reproduction. The more knowledgeable you are in your niche, the better the deal you will be able to negotiate. You will also need to make sure that any items you buy offer enough profit margin.
Present your items
Once you have purchased your stock, you need to ensure that they are presented at their absolute best. Make sure that broken items are restored sympathetically and ensure that photographs are clear and show the item to it's best ability.
Price your items
This is where knowledge is key in differentiating the hobbyist and entrepreneur, it is essential to get your pricing structure absolutely correct. Do plenty of research and increase your knowledge on your area of interest. You will soon become adept at spotting items and pricing items which will attract high prices. Factor into the price shipping fees and packaging costs.
List your items
Whether you are selling your items online or from a shop or fair, it is important to catalog the item, including as much information as possible. Identify the date and clearly list the price. If you collate an inventory, you will have all the necessary information at the touch of a button when customers ask for it.
Whichever area of antiques you choose to deal in, don't forget about the high prices connected to fairly recent collectable items. For example Star Wars figures from the 1980's attract good prices in auctions as does sporting memorabilia. Vintage, retro and antique items are very popular and this popularity shows no sign of slowing down.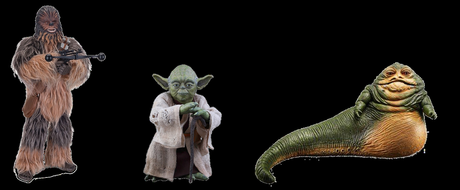 Furniture restoration
As many people are now considering ways of becoming more eco friendly, furniture restoration is an area of dealing in antiques which could be lucrative. Landfill sites are overflowing with waste from our throw away society. Furniture from the past was built to last and they hold a charm and level of quality craftsmanship, rarely seen in modern furniture. We are emerging from living in a disposable society and we know the catastrophic effects plastic is having on our earth and marine life. Furniture restoration is a great way to recycle. If you have a talent for carpentry and the knowledge on furniture from past era's you could restore furniture to its former glory.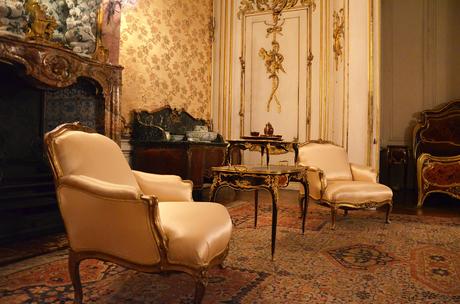 Many people start their furniture restoration business as a hobby, it then moves onto the next level as skills and interest increases. To run a furniture restoration business you do need more space than when starting out as an antique dealer. You will need space to work on the project, storage space and a showroom area. Furniture is obviously bulky in nature. You will also need to possess skills related to carpentry and knowledge on how to strip, varnish and stain wood. You will also need to have upholstery skills or be able to outsource this part of the restoration.  
Workshop
A well ventilated workshop is an essential aspect to running a furniture restoration business. You could then either sell your restored items online, at fairs, or incorporate a "show room" into your premises. Position the showroom area to the front of your premises to allow easy access and consider renting in an area with high footfall. You will also require a lot of storage space as furniture is large in nature.
Develop your brand
It is important to build up your reputation so that you are known as a trusted brand within the field of furniture restoration. Ensure that people know that you exist with careful marketing. Showcase your restored pieces via online outlets, local fairs and within your showroom. Offer a friendly reliable service and follow up customer queries swiftly. Encourage people who are satisfied with your service to spread the word.
Sell
Display your stock to it's best advantage with clear photographs. Provide plenty of knowledge regarding the history of the item and the restoration process. Consider selling at at flea markets, antique markets and trade fairs. Network with local antique dealers so that potential clients can be referred to you, they could also be a valuable resource for future stock. Consider having an open house, so that potential customers can view your current stock as well as observe the restoration in process in progress.
Becoming an antique dealer or furniture restorer offers many options for developing a lucrative business. If antiques are your hobby, why not take the plunge and take it to the next level.