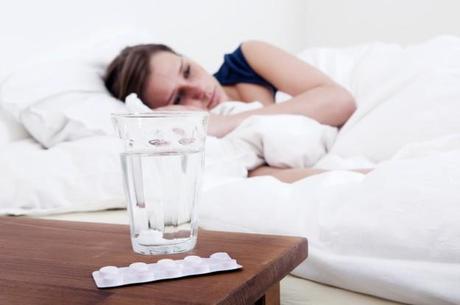 As Food, water, clothing, shelter and sex form the basic need of the person, Sleep too is equally important. A good sleep is a gateway to a healthy day and bright life. Though the generation today is running after work, success, money, etc… they are hardly getting time for a good and peaceful sleep. Work is also important in life but people need to understand that there is a direct relation between sleep and daily life. A peaceful and relaxing sleep brings energy and vigor to mind as well as body. Sometimes there is a situation wherein people want to sleep but they are not able to do so. The reason behind this is their restless mind. And so people pop upon sleeping pills for gaining sleep. This is the worst and negative way of getting sleep. Hence, readers will discover ways in which they can say no to sleeping pills and yes to a good and natural sleep.
Getting your Sound Sleep:
Sound sleep is the key requirement of every person. It is essential to be mentally as well as physically energized to carry on the day to day routine life. But grabbing sleeping pills is a bad decision.
Hence, follow the steps below and find a door to your sound sleep:
Calm yourself: We all know that we need to perform duties and responsibilities in our life. But we should not forget to live life as well. The foremost thing for a better sleep is a calm and peaceful mind. It is most important for a person to stress out oneself at the most to procure a better sleep. Try to not affect the problems to your mind. Even if we sleep, it is essential to calm down the subconscious mind as well.
Exercise, dance and come out freely: Pursuing your hobbies and sports will be a great way for getting a sound sleep. It is essential to exercise daily and go out for walks and several other workout regimes. Going for yoga and meditation will calm down the mind and lead to a good sleep. Swimming is great during summers. It relaxes and cools the mind.
Read book before going to bed: Books are great ways for relaxing the mind. It relieves the mind from daily tensions and brings good sleep to the person. By reading a book, the mind exercises while the eyes become tired. As a result the mind needs sleep and commands the person to gain sleep. Avoid watching TV before going to bed as it strains the eyes.
Hear music: Music is a great therapy for mind. While being on bed, one can put on some light music and hear it by closing the eyes. Music soothes every cell in mind and relieves it from stress, tensions, etc…
Herbal tea is the best: Before going to bed, people can consume herbal tea which specifically comes for sleep. It consists of certain natural herbs which soothes the mind and brings sleep in eyes. It reduces the mind from mental pressure and lead to a great sleep.
Hence, by following some of these methods or all of them, people can really experience a change in their sleeping patterns. This will create a routine of good sleep for people.