Hey Friends!
I had a lot of fun with this little project.  My daughter LOVES those EOS chapsticks and just finished using up a few.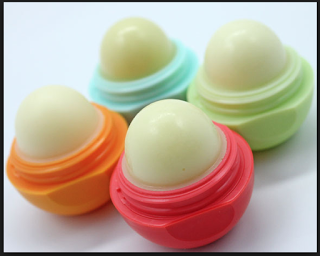 I recently watched a video on how to refill the EOS containers with your own beeswax recipe but I really didn't feel like going out and buying all the ingredients as I just wanted to give this a shot and see how it turned out.


If you are like me, you have chapsticks that are laying around the house - some of them almost all used up. Well, if you want to make your own EASY chapstick re-using those COOL EOS containers just get a glass jar and DIG OUT every last bit of the chapsticks.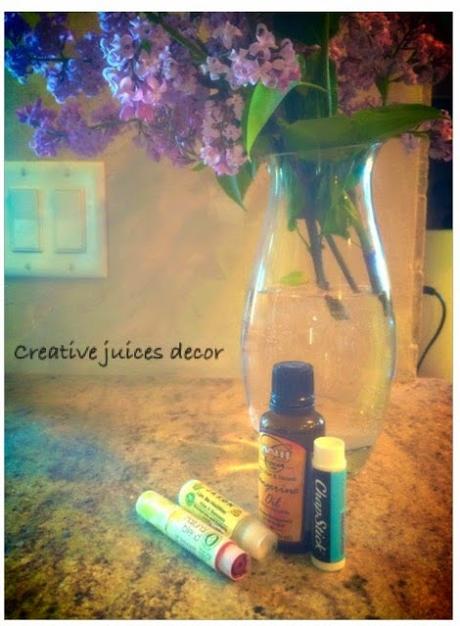 For those who want a little tint, cut off a chunk of an old lipstick you don't use anymore.
You will need the equivalent to 3 chapsticks in the jar.  If you want to add a drop or two of essential oil for flavor/smell that adds to the fun. (peppermint is great!)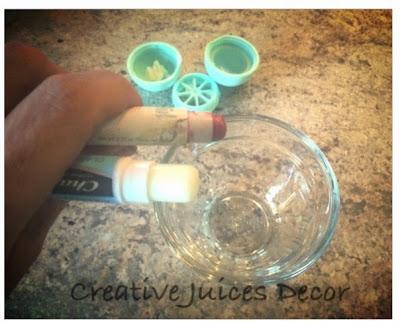 Next put it in the microwave at 20 second intervals, swish around between zappings so it can all melt evenly.  This should take 3-4 rounds.


After you pop off the bottom part of the container, screw the lid back onto the TOP.  Set this top section face down and fill it to the rim with the new melted chapstick. (Some people found success putting saran wrap in the top mold and THEN pouring the liquid.)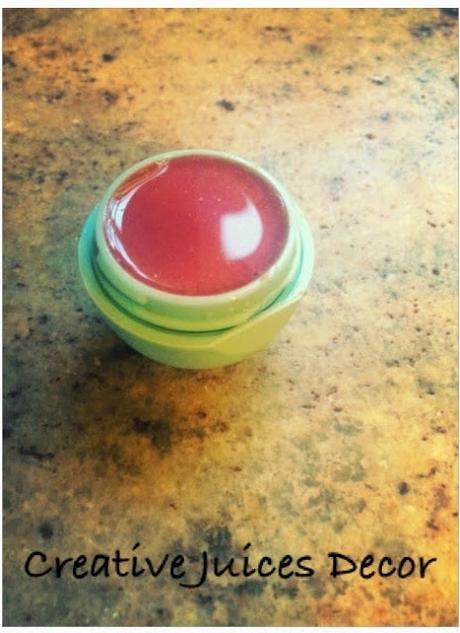 Let the mixture sit in the refrigerator or freezer till completely hardened.  Once it is completely hardened (20 min?) pop back on the bottom of the container and unscrew the top of the EOS lid.  If there is a little piece that stays in the lid, just push it back into the rest of the new chapstick.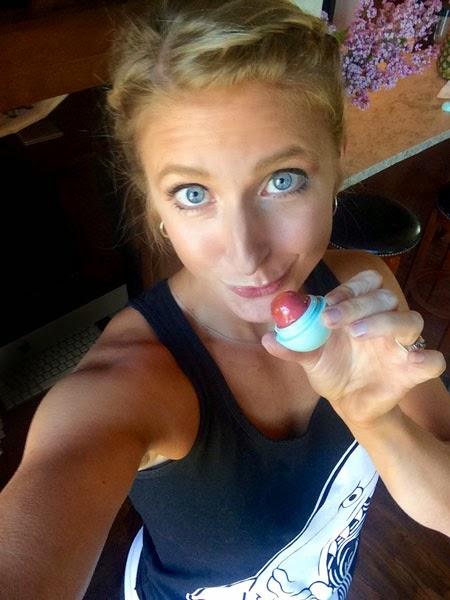 (OK friends, it's hard to pull off a picture applying chapstick without it looking like I am eating it, so this was the best I could do LOL)
THERE YOU HAVE IT!  
What do you think?  Will you experiment with your own chapstick creation? 
Don't miss out on Selina's home decor tips and inspirations - Sign up to receive her once a week post :-)
Enter your email address:
Delivered by FeedBurner
If you enjoyed this post, you can click the blue SHARE TO FACEBOOK button below :-) I'd appreciate it! You can also head over to WWW.CREATIVEJUICESDECOR.COM and sit back, relax, grab your cup of coffee and check out my other DESIGNER SECRETS and FUN CRAFTS on my blog. (Thanks my friends!)