I've had this idea in my head for some time to add elbow patches to a thrift store blazer. Specifically, skull elbow patches. I spotted a few sweaters last winter with skulls at the elbows. I went searching for a blazer and couldn't find one. It's taken so long because I couldn't find skull patches that I thought were perfect. Then these beauties came along. I'm not a fan of the cutesy skull. I want a realistic looking, bad ass skull. They were perfect. Then I set out to find the blazer. It had to be either black or gray, in a heavy fabric. I wanted wool but I would have accepted other options. Then the thrift store gods smiled down on me. I found it, a classic gray wool blazer, by a brand I love! I scored it at the Goodwill Store close to me. Here is the blazer, before.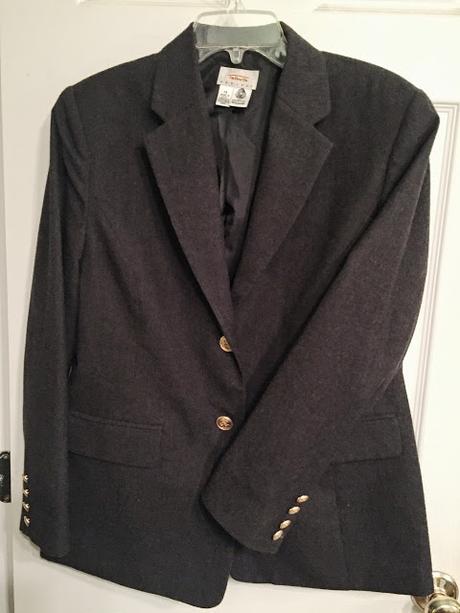 The gold buttons just wouldn't work with the gray, silver black color scheme. I pictured a blazer looked sedate school girl from the front and girl who skips school from the back. I looked online and briefly considered skull buttons but I didn't want it to look like a costume. Only a crest button in silver would work for what I had in mind. I found several at my local sewing store but ending up splurging on the most expensive option. They were perfect. Since I'd only spent $5 on my blazer and $12 on my patches,  I could afford a little button splurge. Plus I found two coupons and ended up cutting my button cost down by about 40%! Yay for coupons!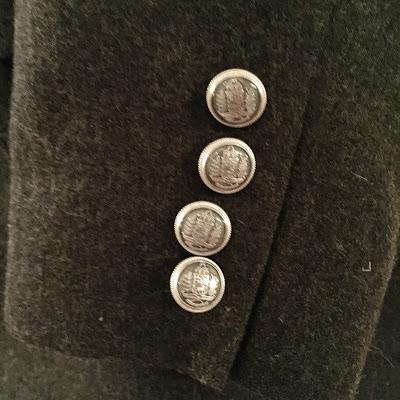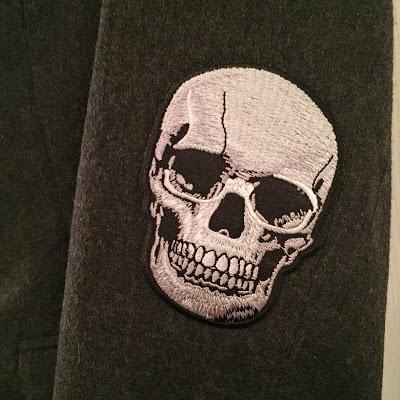 I started by removing all of the buttons and finding thread that would work. I chose dark gray thread that I already own. You just need thread that is close to the color of the blazer. The patches were iron on. I also made sure I had thread for stitching on the patches. Elbow patches get wear and tear and must bend a bit. I thought the adhesive might not stay tight. After attaching all of the buttons, I ironed on the elbow patches. I decided after my first wear to stitch around the edges. The patches had already started to lift a bit after only one day. A few stitches helped me feel confident that they would wear well, long term.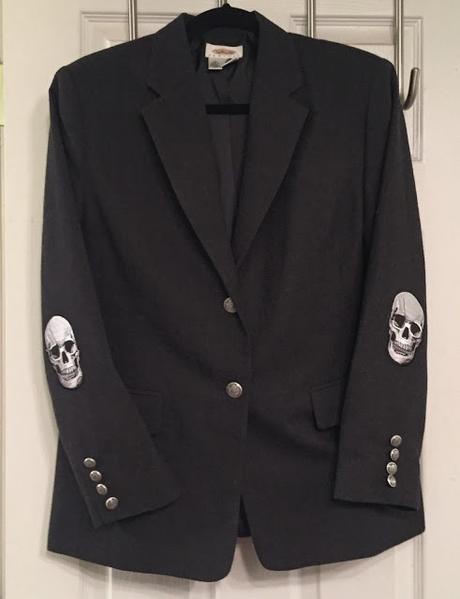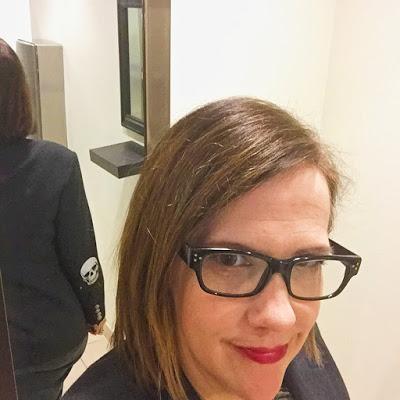 It turned out even better than I had hoped it would. It's exactly what I pictured. Business in the front and Bad Ass in the back!