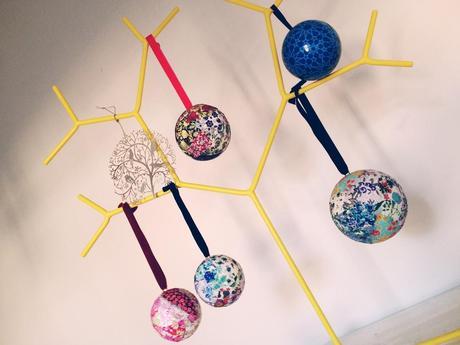 Ok, strictly speaking this is probably a Christmassy post, what with it being about baubles and everything. But I think it's ok to break the rules occasionally and I only discovered this idea
after
Christmas from my boyfriend's aunt who is very crafty and lovely. Also, this is one of the easiest pretty things you'll make this year.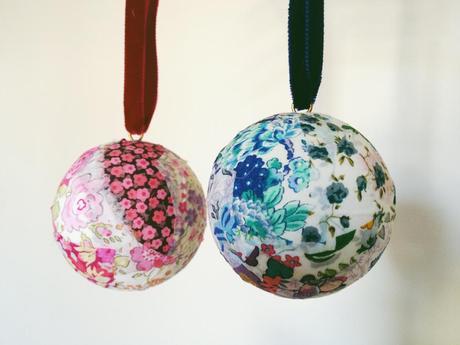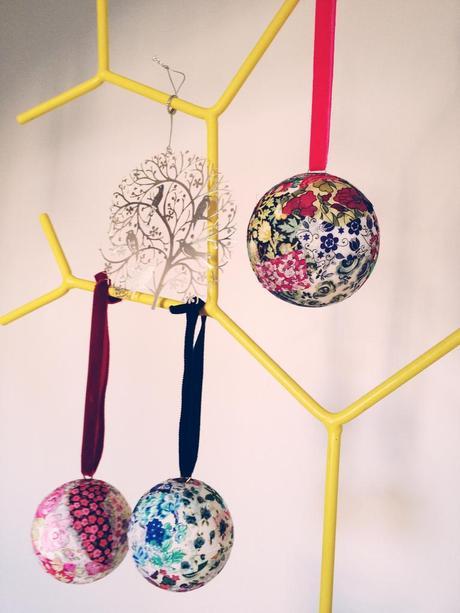 So I thought I'd do a post on it now and then again in November/December. You know, so you can see it when you actually want to. CLEVER.
It obviously doesn't have to be Liberty fabric, you can use any fabric, but this is a project that uses quite a small amount of fabric. So if you want an excuse to buy some expensive fabric but can't afford a lot of it, this would be it.
You can buy bags of Liberty scraps fairly cheaply from the very friendly
Kim Porter
. She posts orders very quickly and is generous with the amount. The bags are priced between £6 and £14 depending on the size of scraps in the bag). I bought a small bag and I've already made some mini bunting, 6 fabric baubles and I still have a lot left over. Liberty fabric, joy, if you ask me.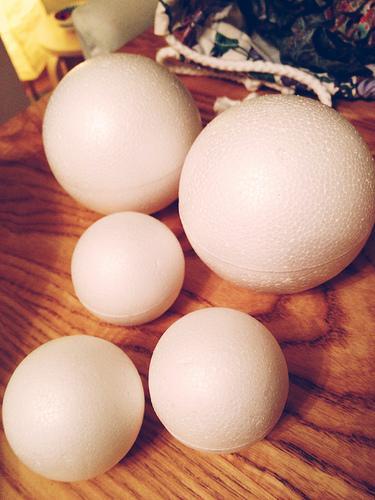 All you need is:
Fabric
Polystyrene balls
PVA glue
Bauble hooks
Ribbon
Simply:
Cut up your pieces of fabric
Glue them all to the ball
Leave the ball to dry
Push your bauble pins in
Attach some ribbon and away you go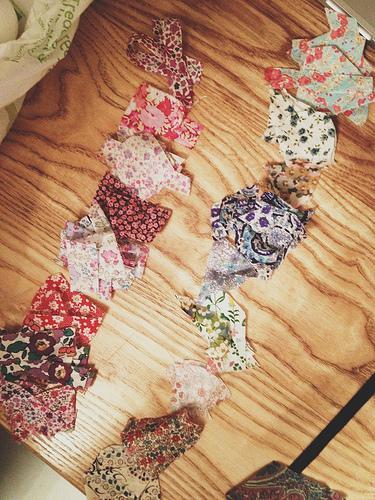 IDEA: I like to use one color way of fabric for each bauble as it brings out the different designs nicely and makes it looks like you thought about it a little bit. (I didn't think about this that much, so it's nice to give that impression!)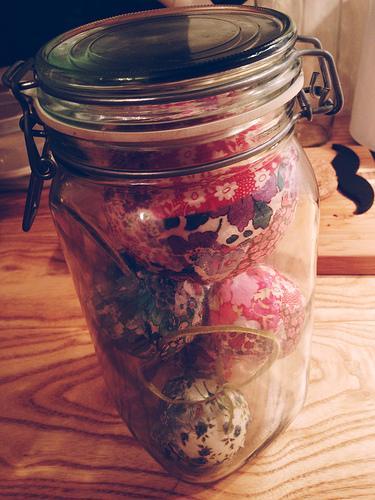 I would love to do this with a non polystyrene ball, to remove the environmental impact, so if you have any ideas as to what I should you instead, I'd love to hear from you.