Never say SORRY to a Saree!
Though you may be left with excruciating marks on your waist, due to tightened petticoat – you can never miss 'any' occasion draping in a saree.
Be it Printed saree design or silk saree design, you must never leave an opportunity to 'slay' your best look in saree.
There are few tips on how to prep up in a saree and spellbound everyone with your looks.
Avoid looking too 'Gaudy'
First and foremost, it's an office and too much of a skin show and too much of calling attire wouldn't look that 'classy' on a Friday at work.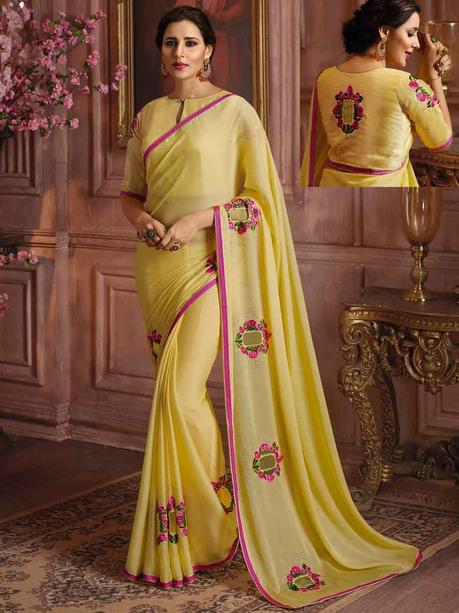 Price: $74.25
Wearing a saree obviously would and could grab eyeballs and make tongues wag, but revealing blouses and transparent sarees can make you look either 'silly' or 'sexy', for which you could become an object of 'ridicule'.
Light coloured Printed saree design in chiffon or crisp kalamkari designed cotton saree in bright shades of Pink, brown, red or white can make you look young and cool.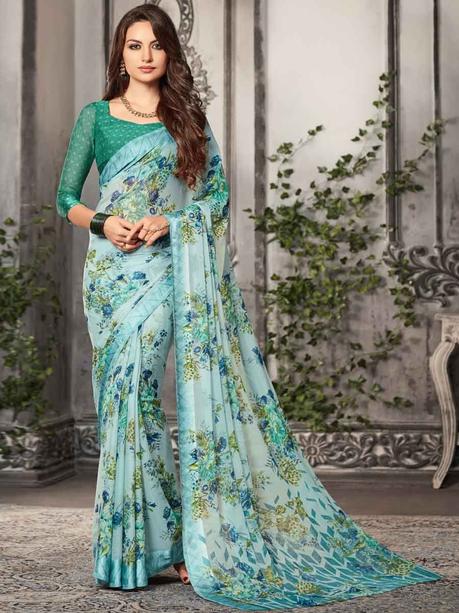 $37.68
Pair it up with a Black three quarter blouse to look 'classy' and 'sophisticated'.
Too much of girly hairstyle, irrespective of a short or long hair doesn't look good to an office.  A side braid doesn't match for an office atmosphere and a simple braid makes you look like a 'behenji'.
Why not a bun hair-do with Chinese sticks?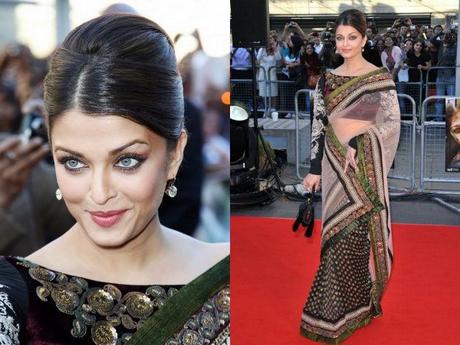 Source: google
This style definitely will make you look 'cheeky' and 'sexy'.
Normally when you buy printed sarees online, the texture of the saree is such that it's slippery and smooth. It's so smooth that it's being unmanageable.
What do you do in that case?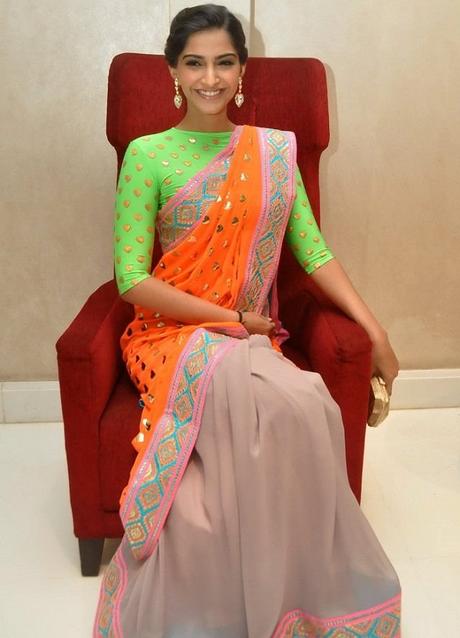 Source: google
Hence 'pinning' up your pallu and your pleats would be necessary. By neatly pinning up, you can save showcasing few ooh-la-la moments in front of your co-workers.
Avoid wearing terribly designed revealing blouses to office. Deep neck blouses can add an edge to your curvy back. If you're bold enough, showcase your look in style sporting a 'kopa' hair-do.
Excess of anything and over-do of anything is a complete NO-NO when it comes to traditional make-over to your office!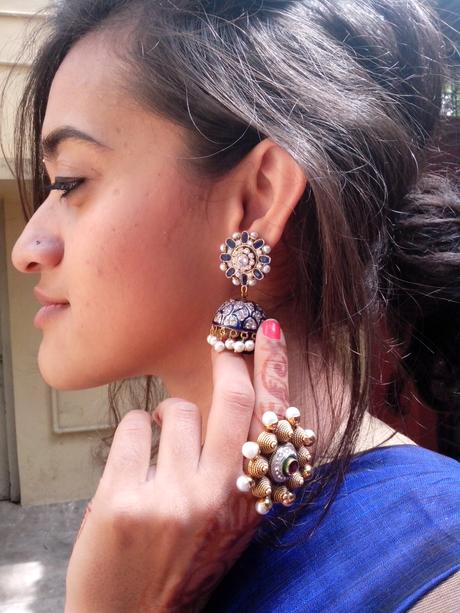 Source: google
Try antique, brass or silver jhumkas or ear drops in diamonds for achieving that 'sanskaari' look.
What if you pair your saree look with a 'sneaker' shoes?
Wouldn't that look interesting?
Indeed you can add a pep to saree look, wearing loafers or black sneakers.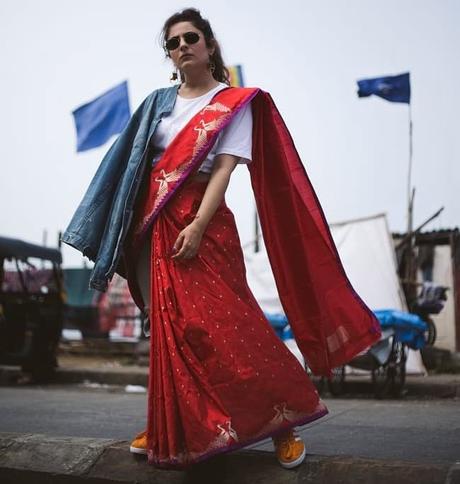 source: google
Neverthless, as I have solved your next week's Friday attire and how to go about…All you've to do is to get printed sarees online at a lower price and in good quality.
Time is less for showcasing the real diva in you!