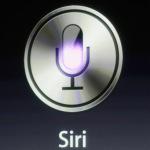 The more I use Siri, the more I like it. And I find that for me it works very well most of the time. But I wondered after playing around for a while if I could use Siri to post to my Blogger Blog, and guess what, yes I can.
There is two ways to do this, the first is by using text messages. To do this log on to Blogger > Dashboard > Settings > Email & Mobile and then at the bottom of the page click on Add Mobile Device, then follow the prompts from Blogger. Once you have followed all the prompts from Blogger add the Blogger address into contacts, and away you go.
The only problem with using text messages is that it can get a little expensive unless you are on an unlimited text bundle.That's why I like to use email to do the same job. 
To use email to make posts to Blogger is just as easy as using text messages. Once again log on to Blogger > Dashboard > Settings > Email & Mobile, then this time follow the "Email Posting Address" link by choosing a unique email address for your Blogger blog. Specify if you want your email post to publish automatically, if this is not checked, then your posts will be saved on your account but will not appear on your blog until you log into Blogger and publish them yourself.



Add this email address into your contacts as Blogger or the name of your blog, then all you need to do is use Siri to send an email in the usual way, but this time it goes directly onto your blog.


Please subscribe to this blog for regular updates.




If you have any comments to make or would like help with anything on this post please visit our 

Forum

 and I will try my best to help