A little tips for you before considering where to stay when traveling. Hope this helps you to pic your stay wisely:
1. See the Location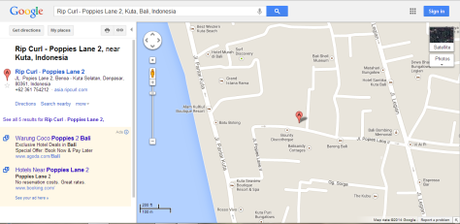 Technology provides us with what we call as Google Map, Google Earth and even GPS if you are too lazy to read a map. Find out and make sure that the place fits you, whether you want to stay near the melting pot or night life like Khaosarn road in Bangkok, shopping centers like Tsim Sha Tsui in Hongkong, tourism sites like Poppies lane in Kuta Bali, or you want to self-alienate somewhere tranquil like in some private islands.
2. Consider whether the Facility and the Location are worth the Price You Pay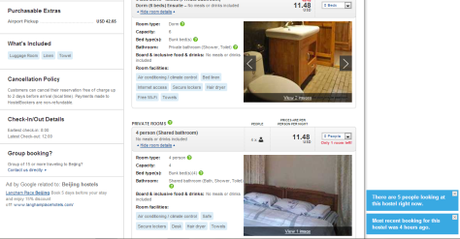 It's very important to let you have the good price. The normal condition is, some hotel/ hostel which location is far from downtown or crowd center or tourism sites usually provides offer cheaper rate even for deluxe room with fancy facilities. While a strategic hotel/ hostel will set a higher rate for a standard room. And o be noted, see whether the price is paid per person or per room!
3.Read the Reference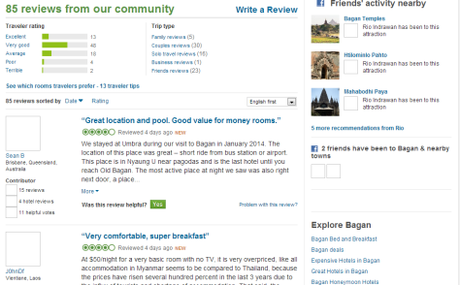 Sometimes guide book like Frommers or Lonely Planet gives a good description of some stays, though still arguable. Fancy photos on the website sometimes also don't really represent the current condition of the hotel/ hostel. Read some pros and cons reference written on hotel review provided by some hotel search engine like Booking.com, Agoda, Tripadvisor etc. Guests who ever stayed will give reviews based on what they experienced.
3. Join Open Discussion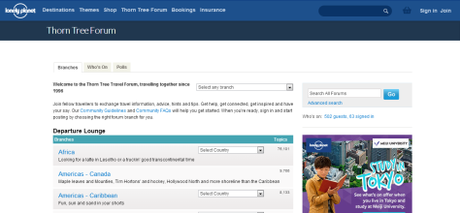 Some traveling websites provides an open discussion pool to ask and share. Lonely Planet has Thorn Tree, while Tripadvisor has Travel Board. Sign in and ask which might be recommended for staying while visiting a place. Here you can have an interactive discussion which will help you to find every tiny detail information you might need.
4. Read the Terms and Cons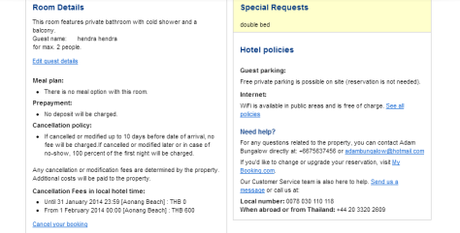 Make sure that you do read all the terms and cons before finishing the payment. Notice these items very carefully:
Check in and check out time
The credit card should be presented or not when checking in
Payment system, whether it's fully paid by the credit card,  just pay certain percent of the rate or no charge at all during the online booking and pay later on the spot
Cancellation and refund policy