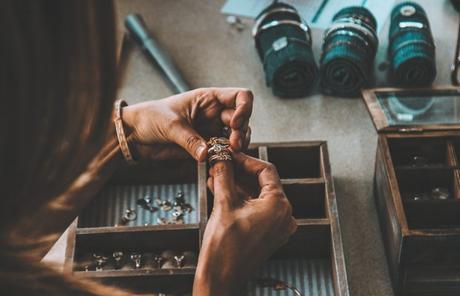 How to Measure The Size of a Ring
Not sure where to begin when it comes to measuring ring sizes? You're probably thinking, why don't I just go into a jeweler and get it sized? And well, you could do that. But depending on your situation you might not be able to do that. Maybe you're picking out a ring as a surprise and need a little help. That's what we're here for!
Measuring the size of a ring isn't as hard as it sounds. In this article, we're going to discuss ring sizing, professional sizing, and everything else you need to know about measuring ring sizes for that special someone.
Understanding the sizes of a ring
One of the first (and most important) aspects of sizing a ring is understanding all the different shapes and sizes it may come in. This information will give you the ability to measure a ring easily and adequately. You know what they say, size matters.
Standard ring sizes are simple. They are given in millimeters which are based on the inner circumference of the ring. Parallel to clothing sizes the sizes of rings measured on a standard scale so that a woman's size 6 is the same from jeweler to jeweler. Who knew?
But with that being said, you're probably aware that just because you wear a six in one brand doesn't mean you will in another. Each brand sizes fit a little differently and rings are no expectation. So that's something you need to keep in mind when understanding the sizes of a ring.
Professional ring sizing
Rather just take your ring to a professional and have them do the work for you? You can do that too since that's what they're here for. Though there are a variety of at-home methods including charts and tools, going to a jeweler is probably the easiest way to measure a ring size.
When you take your ring to a professional jeweler for sizing, they use a tool called a mandrel to size your finger. It's a graduated metal tool that uses markers to determine the size. The process is simple and should only take a few minutes.
Here are a few tips and tricks to help you find the perfect fit:
Top tips for measuring ring sizes
Consider a snug fit a. When you measure the size of a ring it should go on easy and come off hard. Not too hard, but you should have to pull with a little force in order to get it off. You don't want your ring falling off when you're not paying attention - you'll end up losing it.
Make sure your hands are warm. If your hands are cold due to the weather outside or lack of blood flow, it's recommended that you warm them up before measuring the size of your ring so that you get the proper measurement.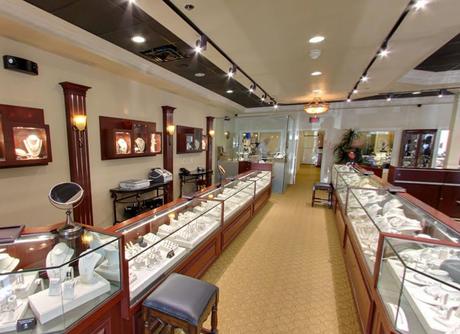 Remember which season you're in. The size of your finger tends to fluctuate throughout the course of the year, especially during summer and winter. In one season your finger could swell up a bit more than it would in another. Keep this in mind when you go to measure the size of your ring.
Need assistance getting your ring sized?
For commonly asked questions, please visit our page. During regular business hours, we can be reached by phone, email, or live chat. For after hour inquiries, please fill out our and we will get back to you next business day. contact form
Want to get your ring professionally sized? Come visit us at Raymond Lee Jewelers to have one of our expert service advisors help you. In the meantime, you can learn more about and in our education center. If you're looking for further information Chat online, or even email one of our customer service advisers at [email protected]
Areas we serve
We are located in southern Florida in the city of Boca Raton. We proudly serve Boca Raton and the surrounding following areas: Palm Beach, Fort Lauderdale, Miami, Broward, and Miami-Dade. Stop by and talk to one of our experts about sizing your ring today.