School is back in session! For college students with urinary incontinence, going back to school can be daunting. There's the constant worrying over preventing leaks while in class and keeping classmates from finding out about any bladder problems. If you experience incontinence, use these tips to help you bring on the new school year free of leaks and with confidence:
Stay discreet with the right products.
Wearing an adult brief can be challenging in school (or anywhere in public for that matter). That's why it's imperative to choose the right style brief for your body type – one that is discreet, yet comfortable and absorbent. Disposable pull ups look like regular underwear so your classmates won't notice. Incontinence pads are even more discreet since they're very thin and stick onto your underwear. Try out different styles of briefs and pads to see which works best for your incontinence needs.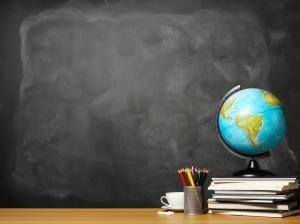 Protect the mattress with a waterproof cover.
If you live in a dorm, an off-campus apartment, or even at home, you'll need waterproof protection for your mattress. Vinyl covers are the most economical and easiest to maintain. Plus, they not only protect against incontinence, but also protect against bed bugs (a common problem in dormitories), dust mites and food and drink spills. This zippered vinyl mattress cover is conveniently available in a Twin XL size, which is the size of most college dorm beds.
Squeeze those pelvic floor muscles.
One of the most effective treatments for incontinence, specifically stress incontinence, is pelvic floor exercises (kegels). Some people find it easy to do kegels at specific times of the day, such as during breakfast, during lunch and after dinner. You can also do them in between classes or after study groups. The best thing about kegels is that you can do them anywhere at any time and nobody will know.
Monitor your drinks.
College and partying often go hand in hand. And where there's a party, there's most likely alcohol. Unfortunately, alcohol is a diuretic, which can be irritating to the bladder. This doesn't mean you should avoid drinking at all costs; it just means you need to be mindful of how much you drink to avoid embarrassing accidents.
Schedule regular bathroom breaks.
A good way to prevent urinary leakage is to create a timed voiding schedule. Schedule a bathroom break in between classes and club meetings to keep your bladder empty. Use a vibrating watch to help you remember when you need to go; the vibration feature is great since it's discreet and won't cause any disruptions.