I love an Infinity Rose Bouquet, the $$$ price- NOT SO MUCH!
As you all know my walk-in-closet is underway and the final touch to it- the makeup vanity was shipped yesterday. I always envisioned a box of infinity roses on my vanity but when I started shopping for one, I was taken aback by the whopping $$$ price tag. A box of a perfectly curated dozen infinity roses can cost anywhere between $135-$250 and can range up to $500-$600 as the number of roses went up.
I surfed around the net a bit but had no luck finding anything under a $100. So I decided to take matters in my own hand and for under $75 and some change, I was able to make my very own Infinity Roses Box.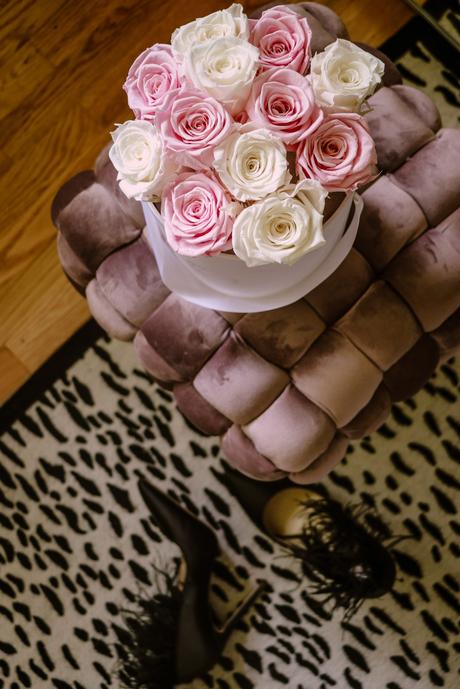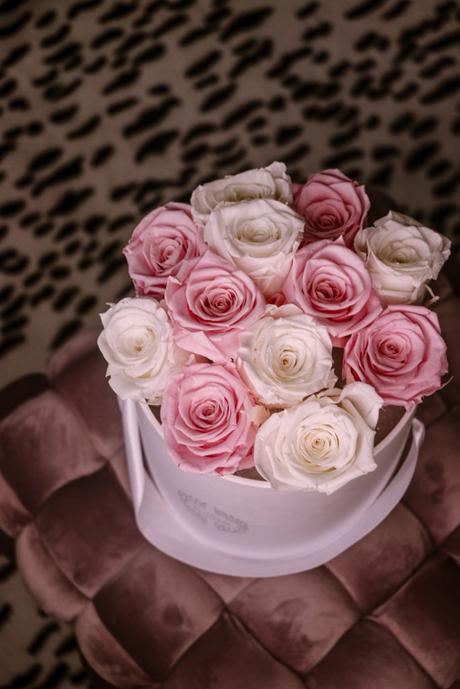 Supplies used

It took me under twenty minutes to put together the box. Gathering all the supplies however took longer than expected. Owing to all the shipping delays my order took over a week to arrive. But it was worth the wait. I love how the bouquet came out. Now with proper care this effort should last me a year or so.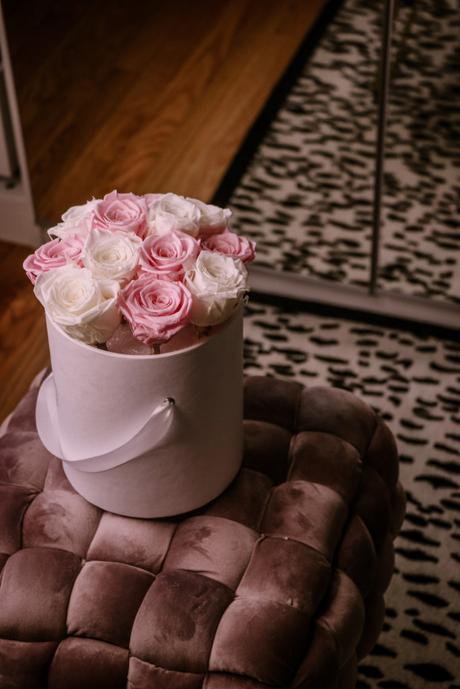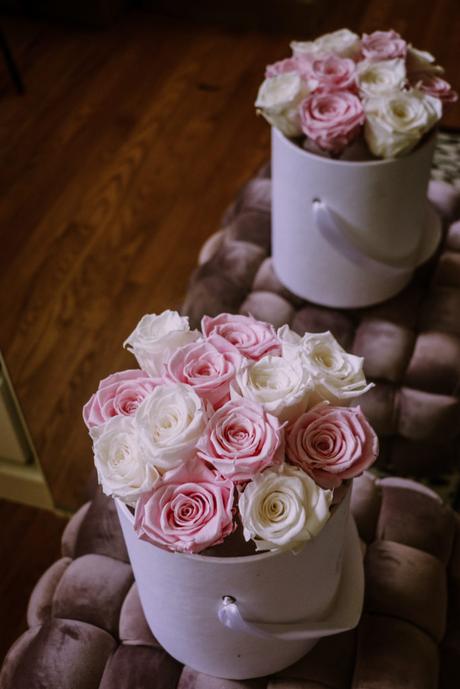 Supplies list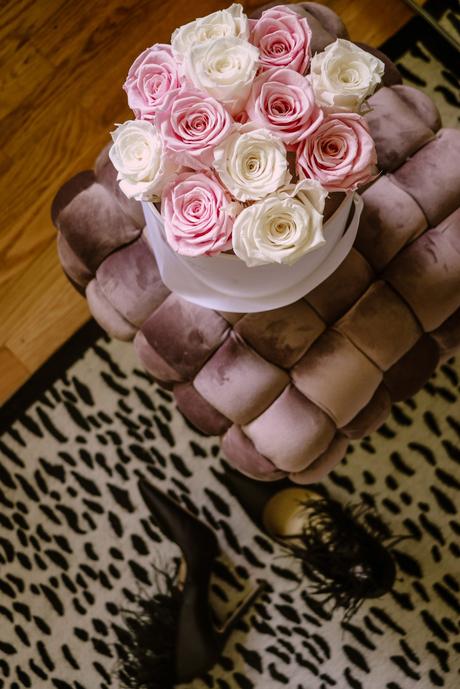 Steps
Prepare the box first. Cut the floral foam and fill up the entire box, all the way to the top.
Now gently remove the flowers from the container. Trim extra stem. Now apply some glue with the glue gun to the top of the plastic flower stock and gently push the stalk against the bottom of the flower.
Prepare all the flowers. Now start arranging them in the box. Gently push each piece into the foam. As per your choosing you could either make a loose arrangement or a tighter one. I went for a more tighter arrangement.
Your Infinity Rose box is ready.
Some tips
Taking care of theses flowers is way. Don't place them in direct sunlight or in a humid place.
Use only hot glue gun. I tried the tacky glue and the flowers wouldn't stay.
I would suggest sticking in the flower stalks into the foam first and then gluing the flowers to the stalks. It just makes the job easier and prevents excessive rough-handling of these delicate flowers.
Shop all the supplies

JavaScript is currently disabled in this browser. Reactivate it to view this content.