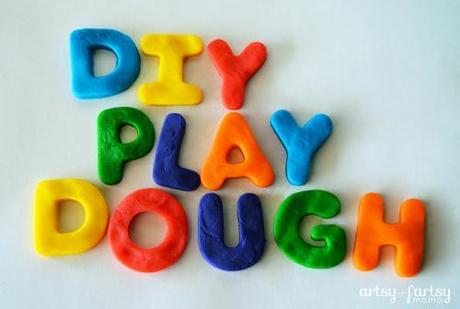 Every home in the country with a child in it has to have play dough. Play dough allows kids to be creative and most important of all, keep them busy and away from the television.
You can make your own play dough at home, which can be finished in three simple steps.So what do you need to make it?
Plain Flour  – 2 cups
Cream of tartar  – 2 tablespoons
Glycerin  – a few drops
Glitter (optional)
Water  – 1.5 cups
Food coloring – few drops
Peppermint Oil (optional)
Here's how we make it:
Mix the dry ingredients well.
In a saucepan, boil the water and add the color to it.
Add the dry ingredients to the water.
Mix till combined and then knead to form a dough.
Once the stickiness of the dough has reduced, add in the glycerin and the glitter, if required.
Knead till the dough loses its stickiness completely. If you still feel that it has not become completely dry, add a few teaspoons of flour till it reaches the right consistency.
You can store this play dough in an airtight container for 6 months.
So enjoy making play dough for your kids in the comfort of your own home. Add your own fun element to the dough by using different fragrances and colors and see your child light up in happiness.