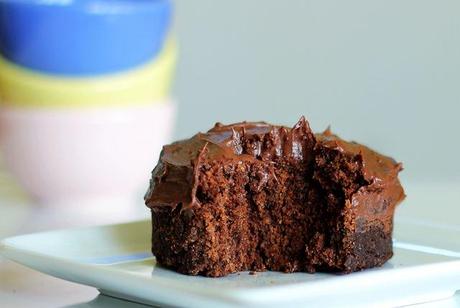 Chocolate cake is a favorite dessert of just about everyone. If you add ice cream and hot chocolate fudge sauce to this cake then expect to be transported to a different planet altogether.
Making chocolate cake from scratch can seem like a daunting task. But there are a few simple instant recipes that can be made in your microwave.
Here's what you'll need:
A coffee mug
Flour - 4 Tbsp.
Milk - 3 Tbsp.
Egg - 1
Sugar - 4 Tbsp.
Cocoa powder - 2 Tbsp.
Oil - 3 Tbsp.
Vanilla Essence - A few drops
Peanut Butter (optional) - 1 Tbsp.
Chocolate chips (optional) - 2 Tbsp.
Here's how we make it:
Mix all the dry ingredients in the coffee mug using a fork. Take great care in smashing out all the lumps.
Add the egg and whisk thoroughly.
Mix in the oil, milk and vanilla to the mixture in the cup.
Sprinkle chocolate chips on the top.
Place the tablespoon of peanut butter in the center of the batter in the cup, if desired.
Microwave on high (1000 watts) for 3 minutes, till the cake rises to the top.
Allow to cool in the mug for a minute or two.
Eat it warm as it is or with a dollop of vanilla ice cream and drizzled with hot chocolate fudge.
It is alright to treat yourself to sweet treats once in a while. Make this simple molten chocolate mug cake and satisfy your cravings.