I came to the conclusion as I sought God for an answer tonight that a godly-based, godly aligned decision is based on 8 primary things that speak such an in order into your life.
Finding spiritual resolve is not easy.  Therefore we all have a need to evaluate the capacity of our own reality, our personal assignment, our body, our mind and our soul. For therein lies your rest, as well as God' s trust and God's favor upon the situation.
1. What does your REALITY say?
That I cannot handle it and it's too much.
2 Corinthians 13:11 "Be perfect, be of good comfort, be of one mind, live in peace; and the God of love and peace shall be with you."
To be in Alignment: Give God your own reality.
2. What does your ASSIGNMENT say? My assignment says that I must concentrate on my assignment. Forgive me Lord for not doing so…
2 Peter 8-11 "For if these things be in you, and abound, they make you that ye shall neither be barren nor unfruitful in the knowledge of our Lord Jesus Christ. But he that lacketh these things is blind, and cannot see afar off, and hath forgotten that he was purged … Wherefore the rather, brethren, give diligence to make your calling and election sure: for if ye do these things, ye shall never fall… For so an entrance shall be ministered unto you abundantly…"
To be in Alignment: Give God your assignment.
For an excellent sermon on your assignment and calling : click here.
For an excellent sermon on obedience: click here.
3. What does your BODY say? ( No.)
I Thess. 5:23 "Now may the God of peace Himself sanctify you entirely; and may your spirit and soul and body be preserved complete, without blame… " NASB
Col 1:22 "Yet now he has reconciled you to himself through the death of Christ in his physical body. As a result, he has brought you into his own presence, and you are holy and blameless as you stand before him without a single fault." NLT
To be in Alignment: Give God your body.
4. What does your MIND say to you? "I don't have peace about participating. It's taxing and heavy."
Ps 34:14 "Depart from evil and do good; seek, inquire for, and crave peace and pursue (go after) it!" (AMPL)
To be in Alignment: Give God your mind.
5. What does your SOUL say? "I have no desire in my mind to continue… I have no will to participate; I have very little emotion for it. I feel uncertain and my thoughts travel about being a participant, because I feel lost somewhat. "
I Peter 2:5 "Ye also, as lively stones, are built up a spiritual house, an holy priesthood, to offer up spiritual sacrifices, acceptable to God by Jesus Christ."
For Reference verse and insight click here. My life should be thriving: flowing, fresh (of water); lively, active (of man); reviving (of the springtime); sustenance, maintenance; have life; more desire for appetite; find revival, finding renewal; finding community
To be in Alignment: Give God your soul.
6. What REST does it bring to your conscious? "I have none. It feels cumbersome."Isa 26:3 "Thou wilt keep him in perfect peace, whose mind is stayed on thee: because he trusteth in thee."
To be in Alignment: Give God your rest and resolve.
7. What TRUST do you have the timing is succinct for this? " I don't. I feel as if I am lugging along and pushing myself to react to it vs. naturally inclined to respond to it. "
1 Peter 5:7 "Humble yourselves therefore under the mighty hand of God, that he may exalt you in due time…"
To be in Alignment: Give God your trust.
8. Is My FAVOR upon it? Does it feel as if supernatural order and flow falls on it, unexpectantly and without resignation?
" I don't feel your favor. I feel as if it causes me more tension and stress and I fall deeper into regret about how Your time is used when I do it."
Ps 31:15 "My times are in your hand …" I have not committed this entirely to you God…"
To be in Alignment: Exchange with God your faith for His favor.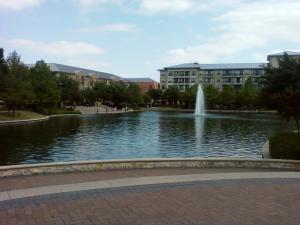 by JenRene Owens
Copyright by: Jennifer Owens