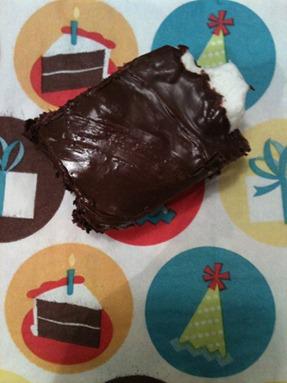 Tonight we celebrated my Aunt Sue's birthday and to celebrate we had hamburgers, chili, and brownies. Can you think of a better combo? I know I cant.
We did go out to lunch this afternoon but I'm not going to go into that because I didn't have my camera with me. I went for a run, I did just under two miles, and ended at my Grandma's house in anticipation of lunch. I was not about to carry my camera with me on my run.
I used the imapmyrun app for iphone and it's pretty cool for all you runners out there who don't have a Garmin Forerunner (or similar) watch. I just told my phone to start recording my workout and it literally used Google Maps and showed me my entire route (exactly) when I was done. It kept the time and gave me my average pace.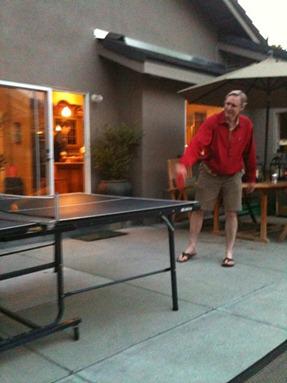 Back to the birthday celebration tonight, there was some SERIOUS ping pong competition going on. My Dad is freakishly good and my Uncle Mark isn't much worse so the battles started before dinner was even on the grill.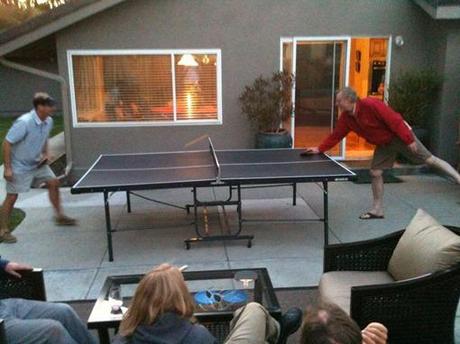 After it was too dark to play and everyone was full from burgers the desserts made their way to the table.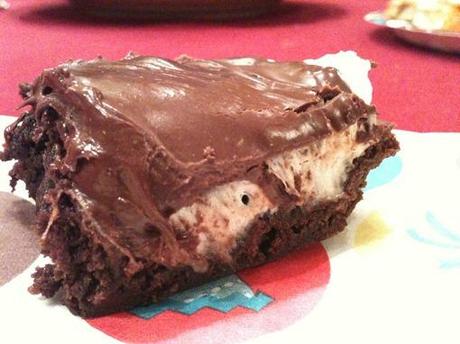 My cousin Elizabeth and Aunt Jill improved some Ghirardelli box brownies with mini marshmallows and peanut butter mixed with Nutella. Doesn't that sound like a super easy-delicious way of making boxed brownies 100% gourmet?!?!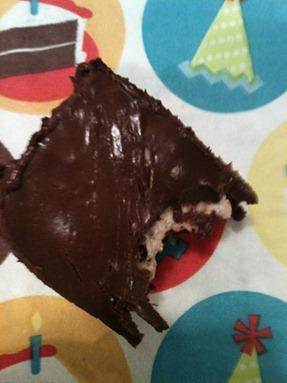 I'm not even hiding it, I totally let the healthy eating slide today. But who could do it with a plate of these brownies directly in front of them? Definitely not me.