Hi friends!! Happy Hump Day! I'm ready for the weekend. Like hard core ready.
Today's recipe is pretty easy. It's pretty awesome. And it's pretty cool sounding when you say "hello! I have made a boil for you." Maybe it's because I'm from Central California and Boils are pretty rare? But making a Boil sounds really adventurous and fun. Like I'm on vacay in Louisiana or Mississippi.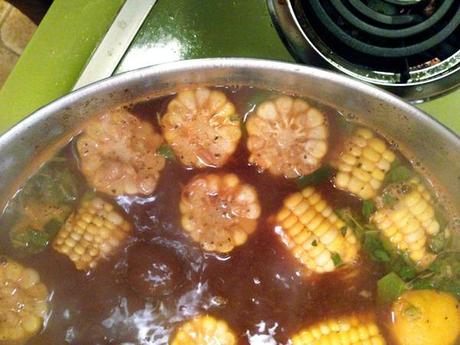 This recipe is all about teaching the principles of "boiling" stuff. First, we make a broth called Court Bouillon. Then we add the longer-cooking veggies and meats followed by the quick cooking ones. Let everything boil together so it get's muy tasty then serve. DON'T EAT THE BROTH!
I didn't know what a Court Buillon was so I turned to the Free Online Dictionary:
A poaching liquid for fish whose ingredients usually include water, vinegar or wine, diced vegetables, and seasonings.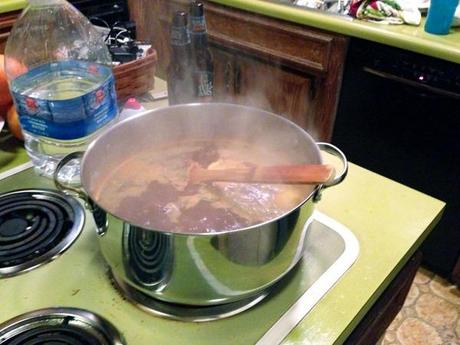 There it is. Boiling away. Instead of using wine or vinegar like the definition suggests the Top Chef University Recipe called for 2 bottles of a Lager which was way more fun to cook with because adding the beer to the boiling water made an HUGE amount of foam!!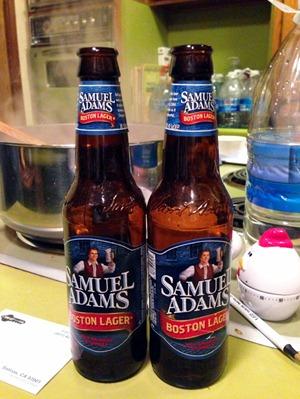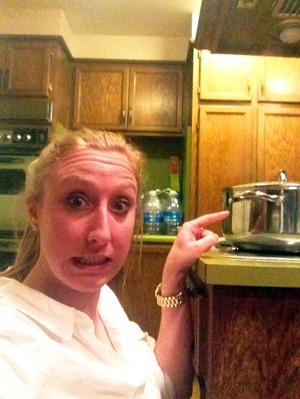 Classic Shrimp Boil
Top Chef University Recipe. Makes 4-6 servings and takes 45 minutes.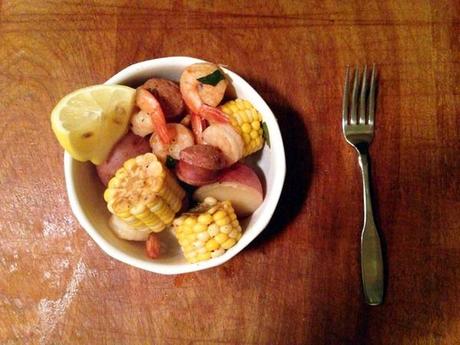 Ingredients
3 pounds of medium shrimp, unpeeled, head-on
2 andouille sausage, cut into bite-sized pieces
8 medium-sized red bliss potatoes, cut in half
2 cobbs of corn, husked and cut into 3 pieces each
Court Bouillon:

2 bottles (17 fl oz) of lager beer
1 bay leaf
4 sprigs of fresh thyme
1 cup of Old Bay seasoning
1/2 cup of Cajun spice mixture
4 cloves of garlic
1 lemon, cut in half
lemon wedges for garnish
Directions
Begin by preparing the court bouillon. In a large stock pot, fill three-quarters of the way up with water and add court bouillon ingredients. Stir well and bring up to a rolling boil.
Once the court bouillon is boiling add potatoes first and simmer for 2-3 minutes to give them a head start. Add corn and sausage cover and simmer for up to 30 minutes to allow all the flavor to come together. Finally, add the shrimp, then shut off the heat and allow the shrimp to cook in the heat of the liquid. Cover and let it sit for 5-7 minutes.
Use a wire mesh strainer to get everything out of the pot and serve on a large platter garnished with fresh lemon wedges.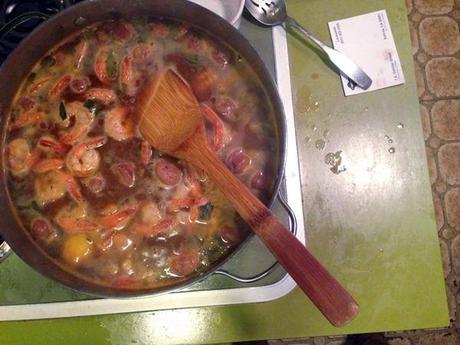 We're big fans of all things spicy around here so we all dipped our Shrimp Boil in zesty cocktail sauce. I also added only a 1/2 cup of Old Bay Seasoning and did 2/3 of the Cajun Spice Mixture (which was Zataran's Creole Spices). I LOVE LOVE LOVE that mixture and find any excuse to use it.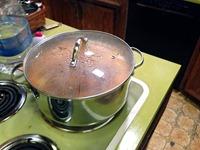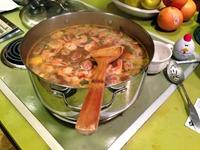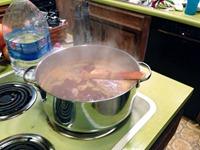 7 Reasons why you will make this shrimp boil and thank me:
It's insanely easy
It's exotic
It's a flavor explosion on every bite
It takes one pot
It tastes like it's much more advanced than it actually is (which is every cook's dream!)
you will impress your family, friends, husband, or guests
It's an excuse to have Cajun Night… THEME PARTY!!!