Yesterday, I made a Hello Kitty Lantern and had a few Ang Bao/Pow left to make a Chinese Coin Lantern.
If you would like to find out more on Chinese coins click the link to direct you to Wikipedia.  Some Chinese believe that carrying a Chinese coin in your wallet will also help to ward off evil spirits and bring in money.  I am not sure how true it is but I do carry one in my wallet!
These Chinese Coin Lanterns are much easier to make compared to other lanterns.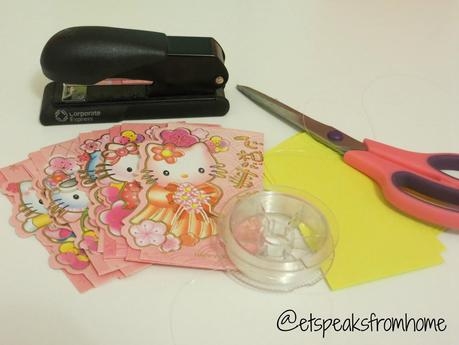 You need:
8 Ang Bao/Pow
Stapler (use a small stapler if you have one)
Scissors
Cards (optional): You can use any type of Ang Bao/Pow to make this type of lantern. If your Ang Bao/Pow is quite thin and soft, insert the cards to keep the shape of the Ang Bao/Pow.
These are the step-by-step instructions:
1) Slightly pinch the middle of both long ends for easy marking.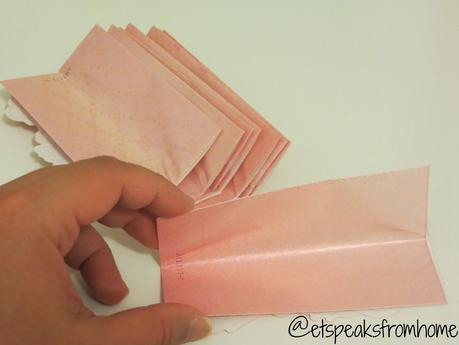 2) Fold all four corners as shown.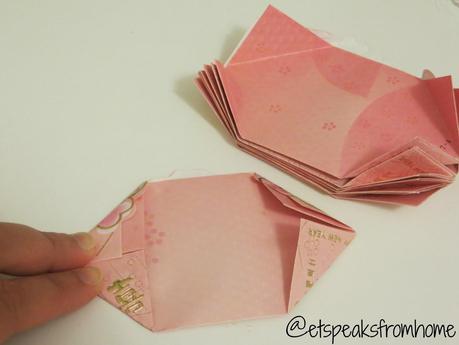 3) Staple four Ang Bao/Pow for the front and the back of the lantern.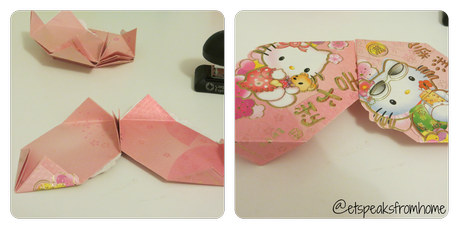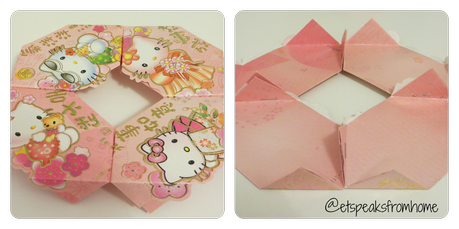 4) Now join top and bottom using a staple.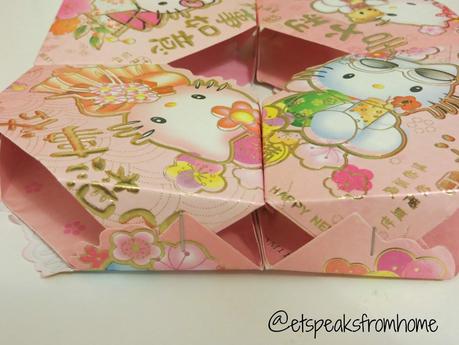 This is how the finished lantern looks!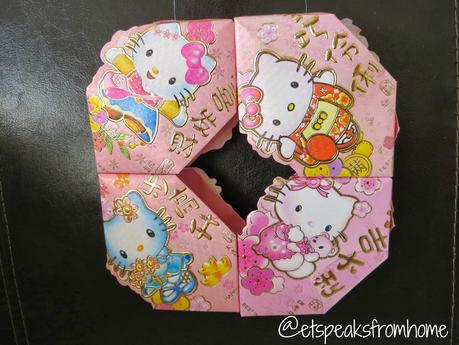 Do take a look at my past posts if you fancy making them:
Chinese Lantern
Fish Lantern
Hello Kitty Lantern