In our society, we get a good portion of our inspiration for fashion and beauty looks from the celebrities. They look flawless on the red carpet and at other appearances, and we do all we can to be successful copy-cats. The only problem is, it's easy to look like a gorgeous celebrity when you're on a celebrity budget—which usually means you have no budget or limit to how much you can spend. Celebrities can afford the most expensive face creams, facial treatments, or weekends at fancy spas. If you're an every-day woman trying to get the red-carpet look, it can still be done! Even if you don't have a celebrity budget. Plenty of celebrities use cheap makeup, and natural beauty treatments that are affordable for anyone. Read ahead for some ideas on how to look like your favorite celebs while on a budget.
Healthy Diet and H20
Eating healthy (especially fruits and vegetables) is a key ingredient to looking your best, no matter your skin type, or body shape. Water is an essential part of any beauty regimen. Drinking water automatically hydrates your body which radiates from your skin and will give you a healthy glow, even without make-up. Water also enhances natural beauty and gets rid of nasty toxins that build up in our skin. Many of celebrities buy exotic juices or expensive diet pills, but water it truly the safest, cheapest, easiest way to get a natural glow.
Recommended for you: 5 effective skin creams for healthy skin
Get a Baby-Soft Face from the 50s
The movie stars of the past like Betty Grable in the 1940s and Gina Lollobrigida in the 1950s used cold cream. Even though it has been around for a while, cold cream is not a thing of the past. Cold cream is great for taking off make up and cleaning your face, plus it's a natural moisturizer.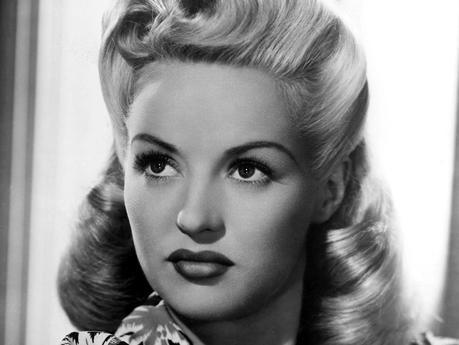 Betty Grable Via imgur.com
You can give yourself a wonderful facial by applying a layer of cold cream on your face, leaving it on for about five minutes. Wipe the cold cream off with a hot cloth and then splash your face with cold water. You will feel revitalized and your face will be so soft! Cold cream costs about $6.00 a jar at your local grocery store.
Want Soft Skin? Look No Further Than the Kitchen
Olive oil is an old fashioned, but inexpensive way to have soft hands. Just soak your hands in a little olive oil to get softer skin, and even strengthen your nails. Julia Roberts swears by this method. Another weird trick for soft skin is to take a cap full of red wine in your bath. It sounds strange, but actress Terri Hatcher has been using red wine in her baths for a long time. You don't have to run out and buy a bottle of red wine either, just use a little left in a bottle if you have one—all you need is a capful.
Ready for your Close-up?
CoverGirl and Olay Tone ReHab 2n1 Foundation is used by celebrities like Ellen DeGeneres for that flawless look. It only costs about $12.00, and has plenty of shades to match perfectly to your skin tone. It is terrific for giving your face a nice pallet before you apply your make up. It hydrates your skin, and covers fine lines and wrinkles over time, which will give you that young celebrity face that never seems to have any blemishes. If you like a little color on your cheeks, Dream Matte Mousse by Maybelline is a perfect blush because it is light on your skin. It only costs about $7.00 and was used by models for the Runway Show of Gusto Barcelona.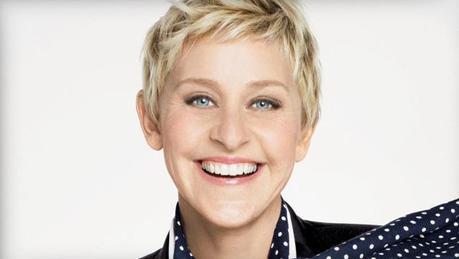 Ellen DeGeneres's Flawless look by Cover Girl
All Eyes on You
Celebrities always have flawless eye makeup—their lashes look long, their eye-color pops, and their eyes seem to be unnaturally big and beautiful. Adrianna Lima uses Volume Express by Maybelline, for about $8.00. It doesn't clump, and makes your eyes pop. Eyeliner by CoverGirl, Liquiline Blast offers the dramatic look of a liquid with the ease of a water proof pencil. Pink, the edgy rocker, loves it. It costs about $8.00 at your local grocery store. Eye shadows are so numerous, it's hard to find the one that will suit you. A nice affordable eye shadow kit is made by Cover girl, called Eye Enhancer which includes three colors. It costs about 8.00. You can use two light shades for day wear, and swipe the darker color in your lid line for night.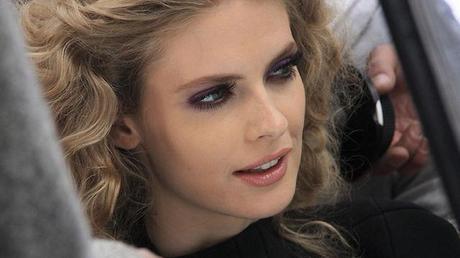 Adriana Lima using Volume Express Via Vimeo
Smile for the Camera
Movie Stars may whiten their teeth professionally, which can get pricey, but the good news is, there's a cost effective alternative. Crest 3D Whitening Strips are a fraction of the price, about $38.00. Shakira uses these on a regular basis. Some other tips to remember for white teeth is to invest in a good toothbrush, and replace your toothbrush often. The dental professionals of Babcock Dental suggest you use a whitening rinse, and avoid any mouthwash that includes a high percentage of alcohol. If you eat any foods or drinks that stain your teeth, try to get in the habit of rinsing your mouth out after you eat or drink. This will prevent your teeth from yellowing.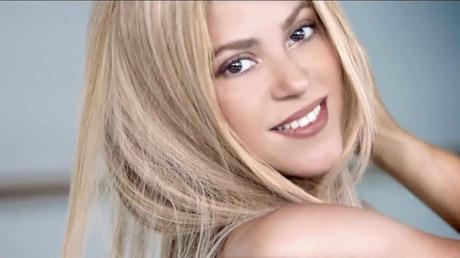 Image Source: Crest 3D Whitening Strips By ISPOT.TV
Give Me a Hand
No celebrity would be seen on the red carpet without perfectly manicured hands. However, not all of us can afford to go to the nail salon every two weeks. If you're looking for more options for your nails, Sally Hansen Nail Strips are an alternative to pricey manicures and are favored by celebrities like Lucy Hale. These strips cost about 10.00 and will last you about as long as a manicure will. If you're good at painting your own nails, or like to do your own designs, Sally Hansen nail polish comes in fun, bright shades, strengthen nails, and do not chip for a few weeks if you are careful and apply a strong top coat. A bottle will cost you about $3.99. Look on Pinterest for nail design inspiration.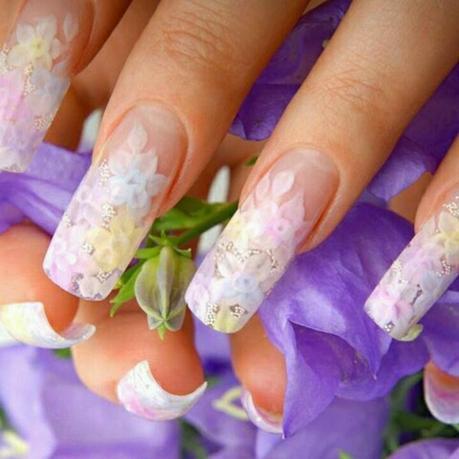 Image Source: Flower Nail Art By Millie Shackleton
So, if you've been green with jealousy every time you watch the Oscars or read People Magazine—put those days behind you! There are plenty of celebrity-look hacks that you can easily afford, and easily do yourself. You might think that you need to have a personal makeup team, or spend hundreds of dollars on products or treatments to look like a celebrity. The truth is, plenty of celebrities still use grocery-store makeup, and natural treatments that cost next to nothing. Follow these quick tips if you want to look like a red-carpet diva and stay on the grocery-store beauty budget. You'll be turning heads and soon become the envy of those around you—so go ahead, steal the spotlight!
Recommend for you: Role Models: 4 Celebrities That Always Dress Well