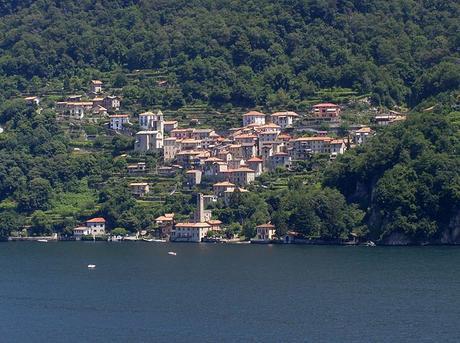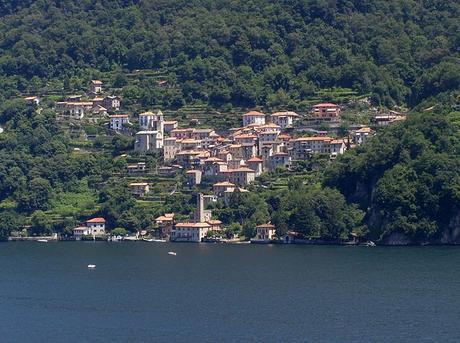 English: Lake Como, Careno. Italiano: Il borgo di Careno sul lago di Como. (Photo credit: Wikipedia)
Its jaw-dropping, pristine blue waters surrounded by scenic views of mountains, hills, luxurious villas and resort villages settles Lake Como as the go-to destination for all types of tourists. Whether you are looking for a romantic getaway, sightseeing, outdoor activities or shopping, you'll find it all in the picturesque towns of Bellagio, Menaggio and Varenna, which surround this beautiful Italian lake.
Connectivity Convenience
Lake Como forms part of Italy's main train network. It is very easy to reach from Milan with frequent train departures from this station. Once in the lake resort, you'll find that most of the villages and towns around Lake Como are well connected by buses, boats and steamers – making it a good way to use public transportation to sightsee from the lake.
If you get started with making the most of Lake Como, alight at Cernobbio, which is a stopping point on the bus and ferry services, linking Como to the west side of Lake Como. Check in to the Hotel Miralago, a renowned 4-star hotel located conveniently on the shores of the Lake Como. This Lake Como Luxury Hotel serves as the perfect starting point for different trips on Lake Como, as it is located quite close to the shore of the lake and is only 4 km away from Como.
 Romance like the Stars
If you're looking for a honeymoon getaway or a romantic laze, Hotel Miralago creates the perfect nest for you and your sweetheart to savour each other's company. Alongside setting the scene for an unforgettable romantic holiday, the Hotel also offers magnificent views of the Lake, elegant villas and historic churches. Added to that, you can savour the scintillating flavours of the local cuisine.
Small wonder that Lake Como has be a favourite haunt for nobility and a host of celebrities over the years, including Sylvester Stallone, Madonna, Ronaldinho, Richard Branson, Gianni Versace and George Clooney, who, only recently chose Lake Como as his wedding destination.
Outdoor Activity Extravaganza
No matter the season that you visit this lake resort, you'll be spoilt for choice on the selection of outdoor activities. If you like a leisurely holiday, you can cruise around the lake, on go fishing or camping around it in summer. For the more adventurous options, you can windsurf, mountain bike or paraglide to get your adrenalin pumping, and not forgetting skiing in the winter.
Soak in the Sights
The walled town of Como has several walking paths, as well as an excellent historic centre and lively squares with chic cafes where you can relax and take in the sights. If you are keen to see an aerial view of Como including the snow-peaked Alps, or trek along the untouched hiking trails, take the funicular or cable railway to the village of Brunate, 720m above Como.
 While there's no dearth of villas to view in Como, make sure you visit the Villa d'Este in the village of Cernobbio on the west coast. It remains one of the most famous of Lake Como's villas. A visit to the Villa del Balbianello, in the village of Lenno, is also worth a trip as it has some unusual treasures and was used as a set for filming one of the Star Wars movies.
If you have the time, a visit to Villa Carlotta should form part of your itinerary. Located on the south of Menaggio, this elegant, 18th century villa is dotted by beautiful gardens. You can feast on the villas interior collection of original period furniture and exquisite artworks.
Lake Como hotels
An insider's guide to the best hotels in
Lake Como
, featuring the top places to stay for al fresco dining, luxurious spas, sprawling gardens and lakeside swimming pools, near Bellagio, Tremezzina, Cernobbio and the stately homes of Villa del
…
Insider's Guide to Lake Como – Intelligent Travel
Italy's third largest water body and one of Europe's deepest, Lake Como has drawn vacationers for two millennia with its lucent waters, mountain landscapes, and.