One of the quickest and the easiest method to knead dough is by using the wet grinder  . I usually knead Atta ( Chapati flour ) in my wet grinder once a week when I usually grind the
Idly
batter . The kneaded Atta ( Chapati dough ) can be stored in an airtight Container and refrigerated and be used as needed . So now off to Today's post on " How to Knead Atta  ( Chapati Dough ) in wet grinder "
HOW TO KNEAD ATTA  ( CHAPATI DOUGH ) IN WET GRINDER
How to Knead Atta ( Chapati Dough ) -Ingredients
Preparation Time :
5 minutes
Recipe Category
: Basics  |
Recipe Cuisine
: Indian
Atta ( Chapati Flour ) - 2 cups

Water - 1 cup

Salt - To taste

Oil - 2 to 3 drops
Method:
This is my attachment for kneading dough that came with my wet grinder .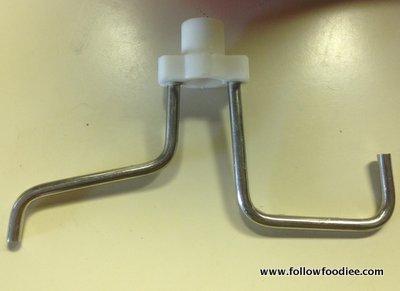 Fix this Attachment on the wet grinder .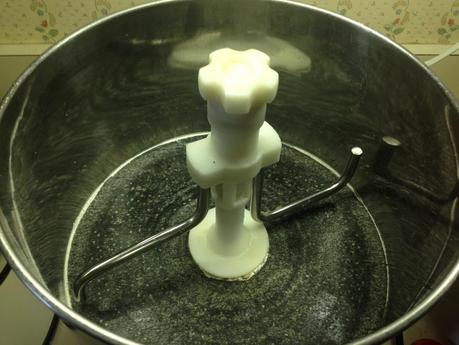 Add the Chapati Flour ( Atta ) to the wet grinder followed by salt .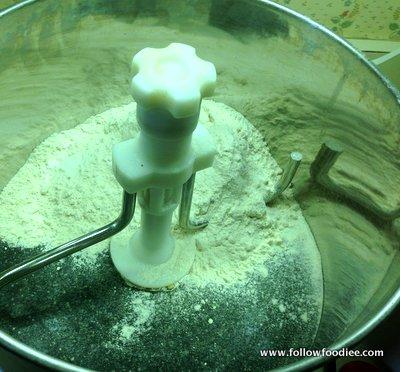 Switch on the grinder and allow them to mix . Now start kneading the dough by adding water .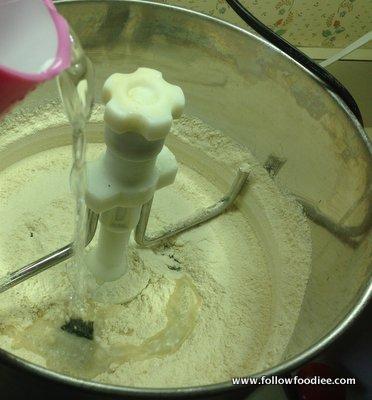 Keep adding water little by little .
After one minute my chapati dough is kneaded in my wet grinder .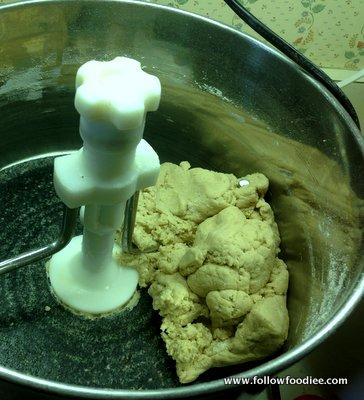 Transfer the kneaded dough in to a shallow bowl and add 2 to 3 drops of oil .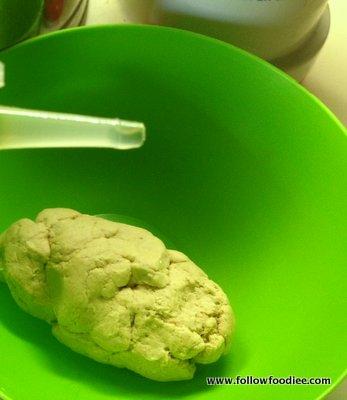 Knead them by hand for once and set aside for 2 hours before rolling them to rotis .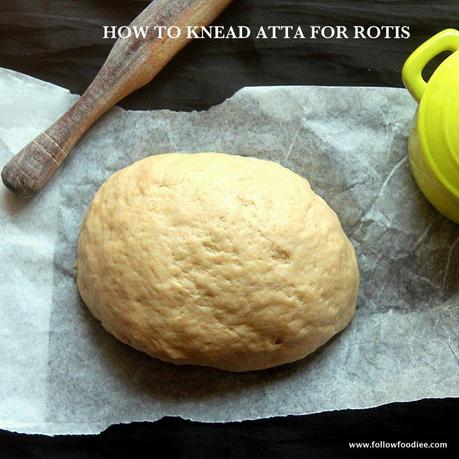 Done ! Super easy method of Kneading dough in wet grinder.  This dough could be used to make parathas , Poori , Roti .
Notes
:
I usually add one cup of water for two cups of flour and if the flour needs more water it can be added for  appropriate consistency.
This dough can be stored in the refrigerator and used for up to a week .
Check out the other similar Basics of cooking post by clicking here  .
Check Some recipes that could be made with the Atta ( Chapati dough ) are below :
Roti Noodles
Wheat Naan Bread
Paneer Paratha 
Radish Paratha 
Kothu Chapathi 
If you like this recipe please like my Facebook page here to get regular recipe updates , or follow me on twitter here , pinterest here , and Google plus here to get regular updates of recipes .