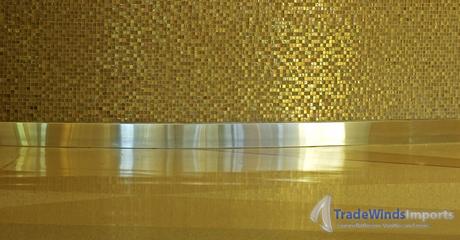 I still remember how nervous I was to decorate my first apartment. I dropped my suitcases into the bare space complete with white walls and immediately felt a flush of intimidation.
What am I going to do with this space? How can I personalize it when I'm not fully sure of my own sense of design?
Will I make every room match styles or am I going to give each room a theme of its own? These questions all circled in my head as I pondered the limitless possibilities of design that faced me.
However, while it can be scary to take a direction with your space, it also is freeing to know that you can go as big as you want with your designs.
Sometimes we feel like it's best to stay safe so that we don't design something bold that we end up hating later. However, sometimes it is in those very risks that we find new styles and inspiration that we end up loving!
If you are looking for a great way to decorate your space, read this article today to learn why it can be great to go big with your décor!
Read the full article here: http://www.home-designing.com/2016/06/40-incredible-lofts-that-push-boundaries