Gift giving can be a bit difficult when one is stuck inside for a day or moredue to weather, illness or lack of transporation.

 

My original gift was thwarted (you will see it in the next couple of days) so I had to come up with Plan B.

 
Here are a couple of ideas of gifts to give when you are homebound:
·

  
Donate airline miles or hotel points to friends, family or charities
·

  
Online financial donations to non-profits, as most have online giving options
·

  
Send encouraging texts to friends or family members
·

  
Write letters (I would have done this, but since mail doesn't come on Sunday I couldn't.) Note: When I write letters, I count it as a gift the day I send, not the day they receive it. Just makes it easier for me to track since many times I write to people I don't know.
·

  
Phone a friend or family member
·

  
Bake goodies and deliver to neighbors (be careful if conditions are extreme)
·

  
Make treats or dinner for your family
·

  
Spend quality time with your family baking, playing games, building a puzzle, working on a project, setting goals for the year, planning a vacation, dreaming, etc with no interruptions from the phone, iPad and computer.
·

  
Shovel snow for a neighbor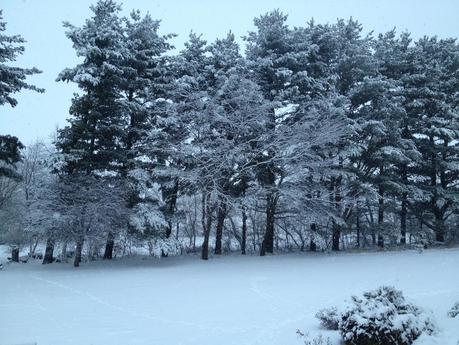 ·

  
Pamper your pets
·

  
Email favorite recipes to friends
Today since I'm stuck in the house I donated
United AirlineMiles to the Wounded Warrior Project.

 
Wounded Warrior Project® (WWP) is a nonprofit organization with a mission to honor and
empower service members who incurred a
service-connected wound, injury or illness on or after September 11, 2001. WWP started when a group of veterans and friends was moved to action by the stories of the first wounded service members returning home from Afghanistan and Iraq. Through 18 mind, body, educational and economically-empowering programs, WWP helps wounded service members and their families make a successful and well-adjusted transition back to civilian life.
Please share other gift giving ideas for when you are stranded at home.
Be safe and stay warm,
Stephanie
Follow me on facebook at
www.facebook.com/1makingadifference2