The Emoji keyboard is a great way to send fun messages to your family and friends, and the iPhone includes a dozen of Emoji characters. Most of you have probably figured out how to enable the Emoji keyboard by now, but if you're new to the whole iOS experience, then you'll find this tutorial useful.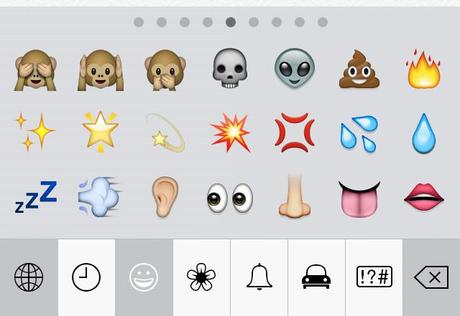 Enable the Emoji keyboard
1. Open the Settings app and tap General>Keyboard>Add New Keyboard.
2. Scroll down the list and tap Emoji.
3. The Emoji keyboard will now be enabled. To access it, simply tap the Globe key on your regular keyboard (next to the Spacebar).
4. To select an Emoji, just tap on it, and if you want through browse through them, swipe left and right. You can browse by categories found at the bottom of the keyboard.
5. To return to your normal keyboard, tap and hold the Globe key, and then select your regular keyboard.
And that's all there is to it. Have fun sending your messages!