It's That Time Again…
Yes, you may see a lot of online hoopla about the Nordstrom Anniversary Sale in the coming days. I've been banging the drum about this sale annually since I began blogging, and I still think it's worth writing about and shopping. Early access (for Nordstrom cardholders) starts July 13, and full access runs July 21 through August 6.
So what's so great about this sale? It's new fall merchandise, and some of it exclusive to Nordstrom. Each year I've found a few good really good things, including that Eileen Fisher cardigan above. I purchased it during the sale in 2015, featured on the blog again a year later, and it's still in my wardrobe. I'm looking forward to wearing it again this fall when the weather cools down. The Nordstrom Anniversary Sale is also an opportunity to stock up on some favorite beauty and personal care products that are discounted for a limited time.
That said, I've learned to temper my expectations, and approach this sale rationally and selectively. And strategically. I'm not looking to replenish my entire closet. Rather, I think in terms of finding a few good pieces to refresh my fall wardrobe.
Nordstrom Anniversary Sale Shopping Strategies
But how to ferret out the best selections when there's SO MUCH STUFF included in the sale? Over the last few years I've developed a plan of attack that's worked pretty well to cut through the clutter.
First, I'm a Nordstrom cardholder, which gives me early access on July 13 (and earns points toward Nordstrom Notes).  In advance of the sale, I'll peruse the sale catalog (online HERE) and make notes on any pieces that look interesting.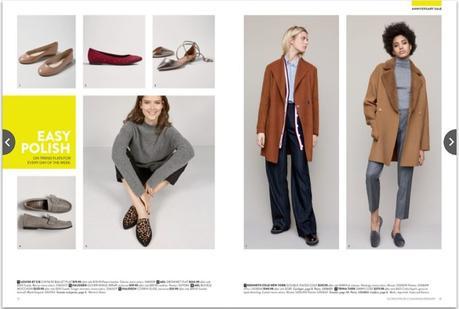 Can you guess which item from this page is on my short list?

First Pass
Once the sale goes live, I'll do a quick search for any specific items from the catalog that caught my eye. But there's always a lot more offered than what's shown in the catalog. So next, I'll search the sale by my favorite brands.
Eileen Fisher
AG Jeans
NYDJ
IRO
Vince
Theory
Equipment
Rag & Bone
Halogen
J.Crew
Madewell
Vince Camuto
Nic + Zoe
Paul Green
Aquatalia
Stuart Weitzman
Sam Edelman
AGL
Kiehl's
Second Pass
But part of the fun of this sale is discovering new brands, or re-discovering brands that might have fallen off my radar. So for my second sweep through the sale, I search by more general terms, based on type of pieces that I may want to add to my wardrobe, or wear/use most often, or that may be more available during this season. For example:
Knee boots
Knit jackets
Slim-leg jeans
Women's raincoats
Weatherproof footwear
Cashmere scarves
Cashmere sweaters
Silk blouses
Beauty gift sets
A Few More Tips:
Many desirable items will go fast. If you're unsure of sizing, you might want to order multiple sizes to try. Shipping and returns are free, so it's a risk-free proposition.
If something you wanted is sold out in your desired size or color, don't despair! Bookmark it, and keep checking back regularly throughout the sale. Many people will do what I've suggested above, and will be returning items that didn't fit or didn't work for them. I've often seen items become available again after a few days.
If you live near a Nordstrom location you can order items online to pick up at the store, depending on availability. You can often pick up the same day, and by ordering online you can guarantee that your favorites won't be sold out by the time you get to the store.
Once the early access sale begins, I'll update my SHOP page to include my sale picks. I'll continue to update throughout the sale, so keep checking back.
Anything you have your eye on or are hoping to find during the sale?