There are 

different

 way to

make money online

and one of them is by writing from home, you can make money online writing article, a lot of people does that for a living. and I have also done this year back on a site called 

odesk

. So, what you are going to learn on this page will help you to

earn money online

writing

from home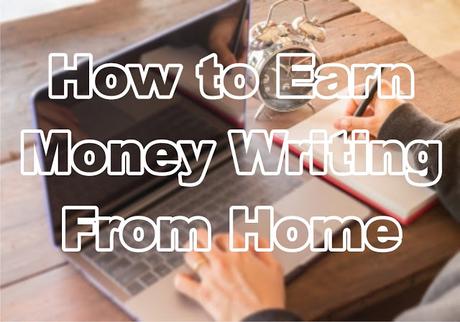 I will show you about 6 different way that you do this if you like writing and you want to work from home.
1 Fre

elance Writing
Freelance Writing, of course, is where to do job for people that don't have the time to do it themselves, it might be blog post or article, you might have to do research and do a very long article like ultimate guide on how to do some things, just like a tutorial.
there is a lot of different ways that you can write for people as a freelancer, but the kind of place to get this kind or work is 
1 fiverr.com
Fiverr will get you a lot of exposure and is a great place to start, you will probably not attract a high paying customer. but they are getting better, all their gigs is about $5-$10-$15, you can get paid few hundred dollars maybe more per gigs.
you can see they have a main category for writing and translation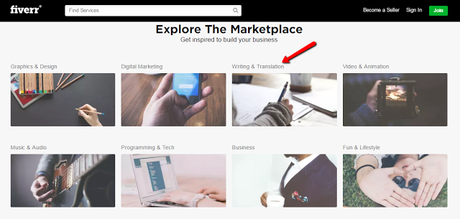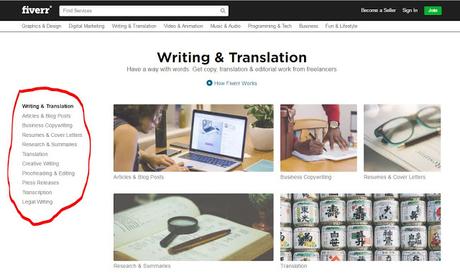 if you click on that you will get some idea of what kind of things that do very well, you could even do a translation, I guess that would be another form of freelance writing that you could do. there is a lot of ways to do writing and get pay to do it, but as a freelancer, you can get paid to transcribe audio for people or article and blog post for people.
2. Upwork.com
upwork will make you more money if you get work consistently because there are typically high paying people on upwork. to get started just click the link that said become a freelancer here
they have all kind of category that has to do with writing as well,  pretty much the same like Fiverr but you get pay a lot more, what you wanna do is to look how it work from the link below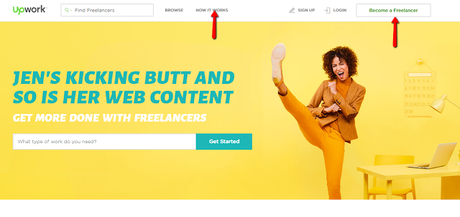 look at some of the profile of top writers, people are looking to hire people on upwork and those people that are hiring people like you to freelance write typically have a big budget.
3. Guru.com
another one that is a little bit bigger for freelancing much like upwork is guru, is another place where you can get paid a lot of money to be a freelancer and attract high paying clients.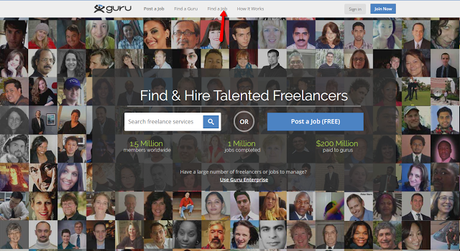 if you are a freelancer you can click find a job as seen above or you can check out how it work. guru and upwork is a better place to make a living for being a freelancer if you get consistent work.
2. Book Publising
this's basically when you write your own book and you publish it yourself, typically this's gonna be like ebook especially when you are just starting out is much easier to do it that way. if you want to publish a book obviously one of the best places to publish is kindle direct publishing for Amazon.
if you want to sell on Amazon, is the biggest marketplace out there right now, you can go to kdp.amazon.com, you can make up to 70% royalty from all the major country, and if you do very well one thing that you can also do is make use of Amazon own company called create space. you can see the link down there.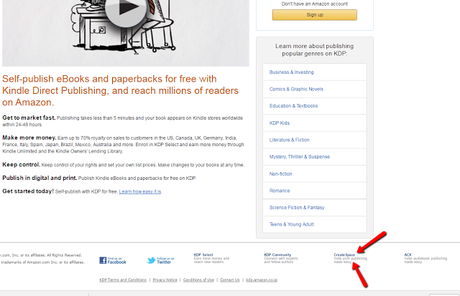 you can take a look at it, and if your book is doing well in digital form, you can have a physical version of it publish and ship to people who buy it without you actually having to go through all the manually factory stuff by shipping things from your house yourself.
3. Starting Your Own Blog
this is the road that many writers goes this day because you have everything in control, you have your own website, you are the leader of your own site, you can do with it as you please. if you want to start your blog I recommend WordPress, especial if you gonna be writing a lot.
WordPress is probably by far the most customizable and fastest performing platform out there for bloggers, if this is what you want to do, you want to start your own website you can run one for like $3 or $4 per month. 
WordPress is what a lot of major websites use this day. 
A few ways that you can monetize your blog, one will be like AdSense, for example, if you go to a site like entrepreneur.com you can click any article and when you look at the actual content.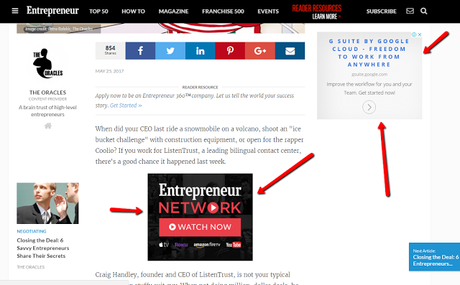 you will typically find ads like the one above, you can have this type of ads when people see these ads when they read your content you get paid. google AdSense is like the biggest one right now, you can go to google.com/adsense and signup for free and that would allow you to put ads on your website if you get approve which you will probably will.
another way that you can monetize your website is through affiliate marketing which is basically when you promote a product that someone else created and then they pay you a commission. so amazon.com is one of the biggest affiliate programs right now, it's up to 10% commission on stuff that you help get sold.
you can also work your way to Clickbank, you just put the link on your website and when people click on them and buy something you get a commission.
4. Become A Copywriter
you basically writing ads for people, you writing email marketing, I recommend you read this article the Ultimate guide to copywriting from kissmetrics blog if you are interested in it. it's a great article on what is like to do copywriting, how to write a good headline.
how to write content that sells, that is basically what you will be doing for a living or for a site business by write stuff that sells product and services,
that is basically what copywriting is. so I recommend you to read that article from kissmetrics blog 
one main way to make money copywriting, even if you want to do it yourself without having freelance or job, you could build an email list with service like getresponse. with getresponse, you are able to collect email through maybe your blog or through pay advertising when you collect this email you can send emails to all of them at the same time.
is like ads, so that is where your copywriting skills come in. and then if you build a big enough email list you can sell solo ads using a website like Nextmark.com, basically company pays you to email your list of subscribers or you can be the one doing the emails for companies through a site like Nextmark. you are basically working as advertising and marketing if you are doing copywriting.
5. Do a Remote Job As a Writer
a remote job is basically where you are able to work from home but you work for an actual company, is like, you are working but you are not having to commute to a building where your job is located. instead, you are able to work from home, from your computer, but still have an employer, so you are on your own, you not having to stress about your own business you just able to work from home with a regular job.
there 

are

 different ways to you can search for this type of job, one place is problogger.com/job, you will see all kind of writing-related job, some of them are freelance and some of them are part-time, contract, full-time, it also tells you the location, another place you can check is glassdoor.com.
I recommend Glassdoor, you can look at average salaries in your area for a different job at the top of the site and if you want to search for a remote job in writing even in anything else, you can do that by using their search bar.
6. Ghost Writing
ghostwriting is where you write articles or you write books for people but you don't get credit for it, but you can make very good money writing the content. so you might write pieces of content or you might write the whole thing, I have seen some people make a living having book writing for them.
they do the marketing in the book, they do the research for the book, they figure out a title, subject and description for the book.
but the actual writing of the book, the pages of the book is writing by someone else on a site like upwork or guru or another freelance website.
if you want to be a ghostwriter you could have your own website of you could do it as a freelancer on upwork or guru. you are writing been invisible that is why they called it a ghost writer because no one knows that you are the one that actually wrote it.
okays folks, that is it for this article and if you feel like you learn something from this article you can feel free to drop your comment below...Good Luck