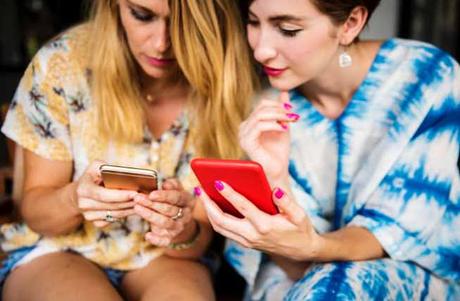 Referring is one of the easiest way to earn money online, I have done this before, and I have earned a lot of money and gift cards, most especially amazon gift cards, all you have to do is to just recommend your favorite website to your friends, give a them a link to signup and start getting paid.
If you have a lot of friends or if you have a blog, youtube channel, etc, you can get a lot of referring and make a lot of money. I have listed some website below that pay from $5 - $50 per refer.
1. Acorns
Acorns is an app for investing, acorns automatically round up your everyday purchase to the nearest dollar, then invest the difference for you automatically. You can start as little as $5 to invest, and they give you $10 when you signup.
They pay you $100 for referring friends on acorn, like I said, it's an investing app, so it's actually very useful for you as well.
2. Ibotta
You might have heard about this app before, ibotta is an app that allows you to shop at your favorite store and get cash back. You get $5 for each of your friends that signup, and you also get $10 for signing up yourself.
Its a really good way to earn extra money, as you get $10 for signing up and $5 dollar for referring other people. You can get this app for both iPhone and Android
3. Hulu
This's a very popular service that offers all kind of TV shows just like Netflix, and they have a referral program but many people don't know these.
When you refer a friend to Hulu via the Hulu referral program, each friend you invite will receive an offer for a 30-day free trial, and you will get a $10 visa prepaid card or a prepaid card or gift card. 
To send out referral invitations, you can visit the Hulu account page and click on the Get $10 link in the payment information section, you will then be prompted to enroll in the referral program to start referring friends.
You can send your personal referral link to a friend via email or social media. When a new or eligible returning subscriber uses this link to sign up for Hulu, they'll receive a 30-days free trial. Once they've complete their trail and become a paying subscriber, you'll receive a reward delivered to your email
4. Ebates
Ebates is an online shopping website, they have a partnership with all the popular retailers and they pay you $25 for getting people to ebates. Sometimes they have an offer going on, and doing that period, you can earn up to $35 per refer.
You can still earn money after this offer run out.
5. Inboxdollars
This's another app that pays you for a lot of different things like taking surveys, playing online games, reading email, shopping online, searching the video, etc. You'll earn your first $5 as a sign-up bonus, and you would also get 10% of your freinds earning.
If you have friends that like to do all this thing listed on inboxdollars, you could make a lot of money from your friends using the app, without even you using the app.
You can use this with your blog, youtube channel, podcast, friends, family, and you would have a lot of people earning you 10% of whatever they earn, and they can turn it to a nice business for you.
6. Groupon
We all know what Groupon is, it's a website that basically save you money through the coupon. you can earn $10 in Groupon bucks whenever you refer a friend to Groupon and they buy their first deal.
That is another easy way to earn $10 every time you refer a friend to Groupon.
7. Hotels.com
I don't think I need to give more details about these, we all know what hotels are, ofcouse we book all kind of trips in the hotel to stay in. And you can actually get $50 for referring friends to hotels.com! they'll get $50 off their first booking and you'll get $50 off when they stay.
Conclusion
There are still many ways and many websites that actually pay you to refer a friend, but my list above pay you real money like $5 - $10 - $25 and more.