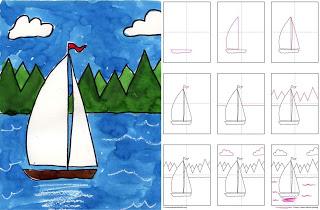 This is a great project to try layering of watercolor to make varying shades of green.
1. Follow the steps above to make a simple landscape drawing.
2. Trace all the lines with a permanent black marker. Add white crayon line details to the water.
3. Paint the brown boat, the water and sky blue, and the trees green. To make the foreground layer darker, add a second layer – I prefer the liquid type that make such bright colors.