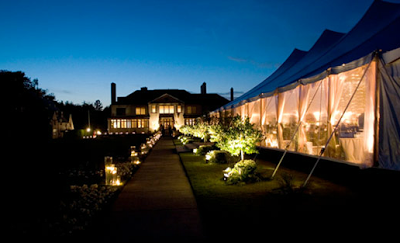 Whether it's a birthday
surprise party
or you're planning a birthday party for yourself, know how to decorate a birthday party in the style that you like... and go all out (or, as "all out" as your wallet will allow).
You're celebrating another year of life and that's really special... so it's okay if go a tad overboard and even get a little sentimental in how you choose to determine the various aspects of your overall plan. 
Simple Is As Simple Does Birthday Decorating Style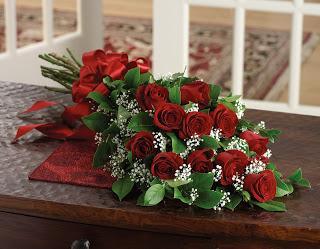 Relax into this. You don't have to buy every "Turning 30" or "Over 50"  tchotchke to celebrate that fact. Order the
Guest of Honor
 a bouquet of red long-stem roses and place them on the table where they'll be seated with a fun and festive "King or
Queen for a Day
" gold crown, for example, can be more than enough.
Or, place a basket on your porch filled with birthday hats and a sign instructing your guests to choose the one that goes best with their personality or outfit. Or, better still, both. And when you're hosting your own birthday party, it can also be fun to have your guests place their wrapped, un-tagged gift in a "
Magic
Bag" for you to later try to guess which person gave you which gift when you open them.
Decorate with wrapped candies
galore
- adding flowers, greenery, ribbons and bows placed on one small table in each room, to dress it up for a fun birthday look.
For Your Birthday Party... Use What You Got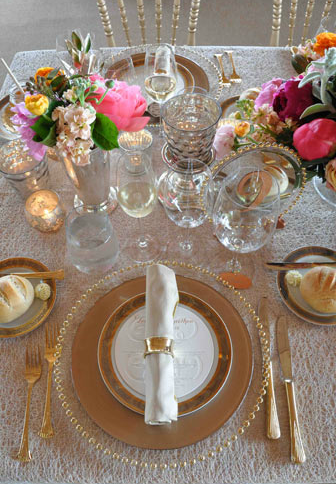 When you're celebration is small, use your "good stuff'.
Pull out your
bone china
and crystal glassware and rent charger plates to add extra oomph and glam up your party.
Avoid using paper and plastic that can "dummy down" your party and make it look cheesy. Next, think of your favorite style-maker, personally or professionally, that you know or don't know, then ask yourself two questions: What would they do? And, have you created something they would like?
Now Is the Time to Celebrate Your Birthday & Party Down!
Everything decorative at a birthday party doesn't have to say "Birthday".
Use items that are all the same color or same metal-tone, group them together - add fresh flowers, and viola! something different for your birthday decor.
Or, add bright red, green, yellow, and blue jelly bean candy, for example - adding them to different shaped glass jars, separately or mix them together, adding a practical, edible decor style.
Decorate a Birthday Tree?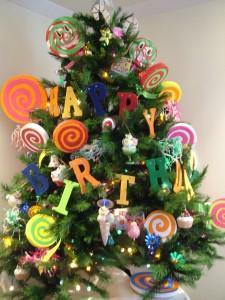 A good
artificial Christmas tree
can set you back a pretty penny. So, why not get your money's worth out of your
Christmas tree
? Break out your
holiday tree
(if you have one, or rent or borrow one) and decorate it in your main party color(s).
Or, decorate your birthday
tree
in silver or gold adding tiny white lights to aesthetically accentuate the room.
Absolutely gorgeous! 
It will be a pretty sight to see, surprise all of your guests, and when your birthday is near the
Christmas holiday season
, chances are your tree will already be decorated and set up.. making things a little easier, it's one less birthday party decor item you'll need to purchase and set up.
Sponsor of the Month
*****
I do this... I write to help to create to opportunities for all who choose to pursue their passion to have parties almost irregardless regard to economic constraints.
I think if we keep talking about the cost of parties (I write blog posts, you write comments), together, maybe we can break down some of the party industry's price barriers and shame some of the people who've taken your money and delivered a poor quality product right into growing a conscious and treating you right (nice thought, huh?).
Opportunities to be inspired about parties are everywhere. Yet, people looking out for your wallet are few and far between. My goal is to inspire you, causing you to question the way things are that have been the status quo for too long. When we stand together and speak up, we can be a powerful force.
Let's keep the conversation of change going. Because in the sea of everyone talking, one voice is a whisper... several voices are a scream.
Leave a comment and share your thoughts, ideas and suggestions below. Remember to be as specific as possible because what you have to say helps us all.
Always... be encouraged and encourage others too,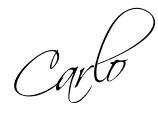 "Remembering that you are going to die is the best way I know to avoid the trap of thinking you have something to lose. You are already naked. There is no reason not to follow your heart." -
Steve Jobs
Image source:
decorate a birthday party, 
how to
decorate a birthday party at home, how to decorate a birthday party hall, how to decorate a birthday party table, decorate a birthday party shindigz, decorate a birthday party theme, how to decorate a birthday party at the park, how to decorate a birthday party room, how to decorate a birthday party with balloons, decorate a birthday party moyle, decorate a birthday party re: Technorati Tags

Related articles
Natural Party Creativity & How To Tap Into It
Birthday Party Ideas On A Budget
How To Effectively Organize Your Party Equipment & Supplies
Party: A Fall 30th Birthday Party

>>Your Email Address... No Spam. I Promise." />
Special Offers for Cater-Hater Subscribers!
>>Your Email Address... No Spam. I Promise.';} " name="email" value=">>>Your Email Address... No Spam. I Promise." id="awf_field-35516496" onfocus=" if (this.value == '>>>Your Email Address... No Spam. I Promise.') { this.value = ''; }" type="text" class="text" tabindex="500" />