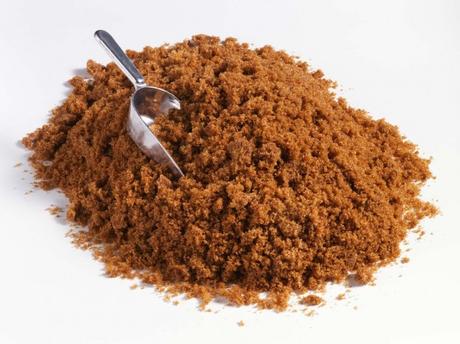 Bakers all over the world face problems when baking with brown sugar as an ingredient. Either they go bad or they turn rock hard.
Goodies baked with brown sugar have a unique taste to it. However of course they can prove to be a problem at times.
Here is how we can deal with brown sugar problems that we face when baking :
Brown sugar when rock hard
When you have 24 hours to spare
Brown sugar can be easily softened. Simply place the brown sugar in an airtight glass canister and place a slice of old stale bread on the top and keep it closed as you usually do.
After 24 hours (at the least), open the jar. You will find that the bread would have softened the brown sugar.
Sometimes the top layer would have become white due to the moisture in the bread. It is best to discard that portion of the brown sugar.
When you don't have even 15 minutes to spare
Brown sugar when hard can be softened by placing in the food processor or blender.
Sometimes the rock hard sugar can damage the blades of your processor or blender, so ensure that you place small pieces or melt it for a few seconds in the microwave before you place it in the blender.
Just make sure that when you melt it in the microwave that it doesn't melt and caramelize.
Brown sugar when it goes bad or can't be repaired
When the brown sugar has turned bad or cannot be repaired then you can think of substituting it with some other similar sweetener.
You can try to use demerara sugar or muscovado sugar instead of brown sugar as both of them have nutty and crunchy texture and flavor.
A few adventurous others also use maple sugar as a substitute for brown sugar.
Brown sugar needs to be stored properly, unless you want to land up with the above mentioned problems.
The key to storing brown sugar comes from the fact of keeping it away from air and sunlight.
Remember to always store your brown sugar in an airtight container. You can even place a slice of crusty bread on the top to prevent it becoming hard. But then again, don't forget to replace the bread slice every alternate day unless you want your bready and sugar to become moldy.
So store your brown sugar right and attempt to rescue your brown sugar with the above mentioned tips and tricks.
Written by: Rasha Ashraf