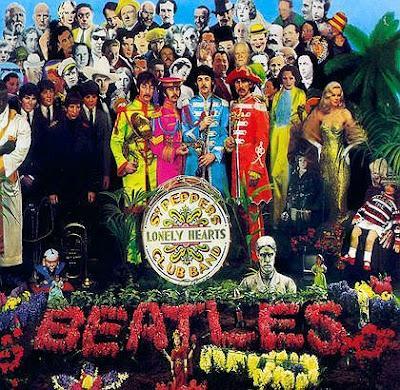 How to create an un-stuffy but elegant dinner party is inspired by the countless number of times I've been asked, "Carlo, how would you go about having a beautiful dinner party, keeping things really nice and somewhat casual at the same time?"
My #1 answer: Add color and keep things simple. 
I love color. There's nothing stuffy about going bold, making great color choices, and using color. And, because we're headed into what some would call the "drearier seasons" (Fall and Winter), primary colors practically start talking, saying -- "So long!" to the somber shades of camel, granite, and charcoal, which certainly are predictable and in step with that time of year. But this is about creating something un-stuffy, remember?
Un-stuffy to me means, yes -- bring out that gorgeous sterling silver tea service that you received from your dear, sweet Aunt before she passed away. You've got it. Use it. Just add colorful linen to place on your laps when you serve your favorite teas using your tea service. You don't have to go "traditional", pulling out the antique lace and linen napkins she also bequeathed you.
Consider the color palette of your home and the room that will be the primary area where you and your guests will convene. When the room is predominately earth tones, choose a vibrant Chinese red, a vibrant orange, or a brilliant blue to "un-stuff" the look and the mood of the environment.
This is just one example of the direction you're going in order to pull off hosting an elegant yet un-stuffy, and unnecessarily overly complicated dinner party.
Speaking of complicated; don't. Don't complicate the food. For an un-stuffy, elegant dinner party the food should be delicious and simple. Incorporating the concept and feel of an elegant and ultramodern colorful, un-stuffy dinner party carries enough "weight" without "going gourmet" and over-doing the food. Hosting an un-stuffy dinner party is best signaled by having a little fun. Color helps to evoke that. Easy and tasty food allows you to have more fun, spending much more time with your guests (which was the whole point of hosting a dinner party, wasn't it?).
Many assume that a dinner party denotes "stuffy". But, not always. American dinner parties, post-1950's and 1960's, got onto more of a "It's your thing, do what you wanna do" vibe after the influences of high-society, the British (I love British people!) and the Queen of England. The American public has had a long-standing "love affair" with anything "foreign", influenced by the way people spoke and entertained, wanting their parties to be "perfect" or "special" because of it. And hey... don't get me wrong. There's absolutely nothing wrong with any of that. But when you're seeking a sophisticated, yet elegant dinner for you and your friends -- those influences go a lot further when you add your own personal touches, and color.
The 1960's ushered in more acceptance of using lots of great color. America experienced the cultural music revolution known as the "British Invasion", introducing us to colorful and colorfully dressed musicians like The Beatles Sargent Pepper's Lonely Hearts Club Band phase for example. The term, "hippy",  was birthed and flower power movement, pot and psychedelic drug experimentation and the "truth", man - reigned everywhere. And when a culture of people gets hit dead on with that much drastic change from what proceeded it, it was bound to spill over into the other factions of everyday life - like entertaining.
Others would argue that the acceptance of using more color "changed" back in the 1950's. After WWII and American clothing designers (these guys always affect the culture, and in so many ways too!) created more colorful than "normal" collections for men, they were popularized by the group I call the "Fab Five", known as the Rat Pack -- Frank Sinatra, Dean Martin, Sammy Davis, Jr., Peter Lawford, and Joey Bishop, who appeared together on stage and in film. These guys hung "like wet laundry" at the Vegas casino, The Sands known as "A Place in the Sun", entertaining people in the Copa Room. They wore plenty of color, and were known as nothing less than "colorful", essential and "cool". But better than color, they wore the confidence to pull the colorful lifestyles they lead.
So, go Rat Pack bold. Incorporate colorful madras-plaids (now that's really un-stuffy!), and keep things looking crisp and casually elegant by not going overboard with casualness, while doing it creating a silhouette that spells "you" and your tastes. If "plaid" seems too "over-the-top-casual" for you, stick to one or two bold and bright colors to add a casual flair to your dinner party.
On a somewhat different note, madras-plaid actually can have something beneficial to add to an un-stuffy dinner style. None of the madras-plaids that I recall seeing are based on "loud" colors alone. They're actually intriguing, with their medium and dark greys, navy blues, dark greens incorporating part of its charming style. Wikipedia states, "Madras is a lightweight cotton fabric with typically patterned texture and plaid design, used primarily for summer clothing—pants, shorts, dresses and jackets. The fabric takes its name from the former English name of the city of Chennai, India. This cloth also was identified by the colloquial name, "Madrasi checks."
Whatever the case, it's colorful. And it's good. So, I love it. You'd be surprised the ways you can add color to what could come off to looking "boring", if you're willing to consider using it.
So here's the deal. Add color. Then, add a little bit more color. Then add even more color. The more un-stuffy you want your dinner party to be, the more color you should add. Imagine that. It's just that simple.
For the actual meal, go completely "off trend". Deliberately, "do you". 
The sensibility of a "Jennifer or Michelle dinner party", an "Ashley or Jessica dinner party", or a "Michael or Christopher dinner party" makes more sense than me telling you to follow a silly guideline created by someone who doesn't know anything about you and what you like than you, does.
Mix things up. Use modern colors with old world antique china and silver. 
Set a divine dinner party ambiance with songs from the Rat Pack playing softly in the background, intermixed with Simply Red, the Gypsy Kings, Ella Fitzgerald, Jamie Callum, Dinah Washington, Andrea Boccelli, Michael Buble, Luther Vandross, and Harry Connick Jr.
Good old fashioned good food works best. Now is not the time to "try something new" on your guests who may not like it. Don't make them suffer through pretending to eat your new creation. It'll be a shame if they look forward to your dessert, after which they mentally plan out which route to drive on the way home, making plans to go to a drive-thru restaurant on their way home from your party.
Serve grilled strip steaks with baked or homemade "real" mashed potatoes, with a blue cheese iceberg lettuce wedge, fresh organic corn and tomato salad, with a nice crusty bread and sweet creamy butter. There aren't too many people who would be offended with a menu like that. Not beef eaters? Poach or grill your favorite fresh served with homemade tarter sauce, blanched broccoli and cauliflower, fresh coleslaw, and buttery soft delicious croissant.
I suggest you serve something chocolate and a fresh fruit for dessert; something with a toppings so that you can offer a few flavors; caramel and chocolate. I like to serve chocolate-chocolate chip muffins with a raspberry puree topping with fresh, homemade vanilla whipped cream. Yummers! The main thing is that you serve everything up "glamorously", yet again -- keep things simple.
Some of the best dinner parties I've ever hosted went well because I planned them the same way I do for my clients; planning three weeks ahead of time,(if not more), getting good deals -- catching sales.
There ares so many ways you can go with how to create an un-stuffy but elegant dinner party, that it's unimaginable. The main thing to keep in mind: Elegance doesn't have to mean stuffy.
Thanks for stopping by!
Have you had an un-stuffy, elegant dinner party? If so, what did you do to create the perfect atmosphere? Or, did things unfortunately turn out to be a catastrophe?
Leave a comment and let us in on what worked for you (and what didn't).
I appreciate you sharing what you have to say!
Much love... and remember to encourage others and to be encouraged too,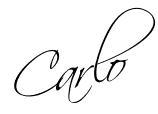 "Skepticism doesn't help you hear." - Seth Godin
Image source: The Beatles
elegant dinner party, elegant dinner party menu, easy elegant dinner party menu, elegant party dinner ideas, elegant dinner party beautiful, elegant dinner party themes, elegant dinner party appetizers, elegant dinner party menu martha stewart, elegant dinner party recipe, elegant dinner party order, elegant dinner party table settings, elegant dinner party archer, elegant dinner party dessert, elegant dinner party simple, elegant dinner party these: Technorati Tags


>>Your Email Address... No Spam. I Promise." />
Special Offers for Cater-Hater Subscribers!
>>Your Email Address... No Spam. I Promise.';} " name="email" value=">>>Your Email Address... No Spam. I Promise." id="awf_field-35516496" onfocus=" if (this.value == '>>>Your Email Address... No Spam. I Promise.') { this.value = ''; }" type="text" class="text" tabindex="500" />