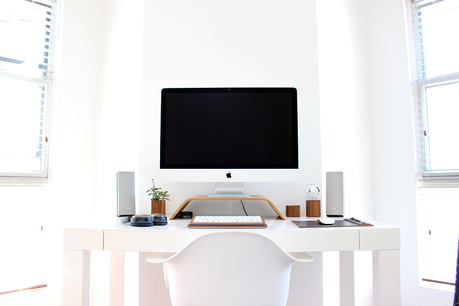 Although you are nowhere near considering a work-from-home job, the fact remains-our day job can get overwhelming at times that we need to take some of our tasks at home. Whether you'd be working in your house and lot in Angeles on a weekend or your condo unit during the workdays, having a functional home office is necessary.
But what if you can make it as chic as you like without sacrificing a hint of functionality? Yup, it's possible with these tips.
Here are the tips:
1) Use smart décors
While you may have ample space for your home office, this doesn't mean you should consume everything. Your goal should be using the given space smartly so you can put as many things as you may need. Some examples are a foldable desk, wall-mounted cabinets, and floating shelves. These can hold the things you need and help in proper organization.
Don't limit yourself with these, though. You can also use a chalkboard wall for calendar or pegboard. If you want, you may browse the Internet for office accessories ideas that you can do yourself.
2) Invest in a good chair
A comfortable chair cannot be emphasized enough. Since you will be working for multiple hours after work or on Saturdays, you will need a chair that offers both support and comfort. But of course, the chair needs to complement the overall décor in your home office.
The chair need not be too corporate-looking. Experiment with your choice of chairs, again, without jeopardizing comfort and functionality. But it should still fit with the overall design of your home.
To find an ergonomically-correct and beautiful chair for you, go to your local office warehouse. Try a few seats and buy the best one that your money can afford.
3) Install the right lights
If you need to splurge on anything, make sure that you are doing it for installing the right lighting system. This is particularly useful if the office is located in a windowless room such as the basement. Without the proper lights, you increase the risk of eye strain and headache.
Determine what activities you are going to do in the home office first. What's your workflow? Your answer will inform what kind of lighting you need. A desk lamp is required and perhaps, an adjustable spot light so you can easily navigate the far-reaching sections or corners.
4) Master technology
You might be using the latest computers and gadgets, but it would look tactless if the tangled cords are showing. These are downright unsightly so hide them. Use cord winders or wire organizers.
With this in mind, make sure that the home office and thus the suite of equipment are near an outlet. Make sure that the sockets are accessible so you may plug and unplug quickly.
5) Pick homey accessories
Since it's your home office, you may choose accessories or furnishings you want. These can enhance the coziness of the room.
So stay away from things that scream "office" from the wall paints to décors to extras. Aside from DIY, you may use an old mug for pen and pencil holders, embellished trash bin, fabric-wrapped pin board, etc.
Inspire yourself as well. There is no need for fancy painting or any other artwork. Your kid's drawing in a frame will do.
When building a home office, you deserve more than just a bland looking desk and chair. You can create a stylish and functional home office with what you have. If you need to invest in anything, make sure that you are spending your hard-earned money on the right furnishings and furniture.
Author Bio: This article is written by Dominique Santos, a blogger and a big fan of Interior Designing, writing tips and guides in Real Estate. Now, he is blogging for Amaia Land.