Finance is a very complex field that has been made easier by the use of many advanced technologies. As new software and ideas continue to develop, more and more people are able to join the world of finance and become more adept at handling their own personal finances. Companies such as Trriple, which provide easy and secure mobile payment solution, are always pushing the limits of technology in order to make our lives easier.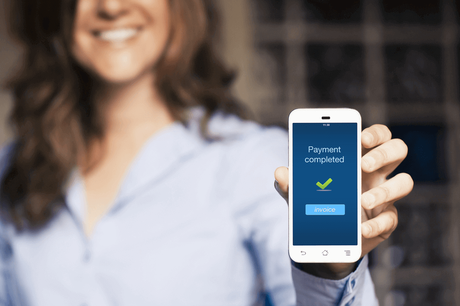 For the industry to continue to thrive, businesses must embrace the financial technology that is changing the world. Here are 6 reasons why:
1: It Makes Finance Easier
As technology progresses, more and more people are able to be part of a world that was once inaccessible to them. By being able to trade stocks through apps or speculate or make investments online, people have an entire industry at their fingertips. They no longer have to sit in stuffy offices or be part of an elite group to get a pulse on the financial world.
2: It is More Secure
Many people are wary of handling their personal finances online, but the truth is that it is far more secure than it has ever been. With high-tech encryption technologies and services such as blockchain, financial data is highly protected and extremely difficult to breach. These technologies will only continue to improve as time goes on, and people across the world will benefit. Instances of credit card fraud or identity theft will decrease as people begin to embrace these technologies and allow them to be further developed. Because new developments allow encryption to be even more advanced, people don't have to worry about their information being compromised or their accounts being hacked.
3: It Helps Small Businesses
As the major financial technologies become more ubiquitous and accessible, more and more small businesses will be able to afford them and take advantage of them. It used to be that only the largest corporations could pay for these safe, secure technologies. Today, however, there are a wide variety of affordable financial tools that can be utilized by small businesses across the globe. This can help them to minimize payroll costs, be approved for larger loans, or more easily analyze their own financial performance. There is seemingly no limit to the advantages that can be taken by small business when they harness the power of financial technology.
4: It Makes Finance More Universal
Technologies help people and organizations from across the world communicate and interact with each other more conveniently. Because of this, investors have more access to financial data and information about companies and products on the other side of the globe, so they are able to make more informed decisions and invest their money wisely. For the same reasons, companies can work together more seamlessly through the use of communication and financial technologies, making transaction processing, negotiation, and analysis far easier than it was in previous years.
5: Information at your Fingertips
People are no longer kept in the dark about the performance of their investments or the profitability of their companies. Thanks to technology, people have more access to information than they ever did before. This new level of transparency allows people and organizations to communicate and collaborate in order to make the best decisions for everyone involved. Companies can no longer hide information from their customers, which creates a better working relationship and takes away some of the stress that comes with investing. With more information, customers now have more control over the future of their financial situations.
6: It is More Profitable
As technology continues to make it easier for people to enter the market, there is more money flooding the marketplace. This makes it more profitable for everyone across the board. When people have access to better, more in-depth information, they can work together to improve the bottom line of their own organizations and to better understand the happenings around the market as a whole. Truly, one of the most important advantages of financial technology is that it helps not only corporations to make more money, but it allows people of all backgrounds to experience financial gain.