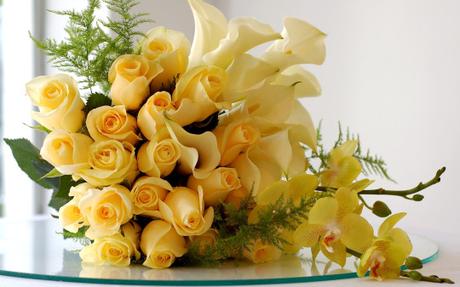 Send text messages
In today's world almost everyone uses mobile and smart phones and so congratulating a pregnant woman sending a text is not a bad idea at all. In fact, sending text messages is a great way of congratulating a pregnant woman. Some of you reading this might now think what messages to send. Given below are a few texts, which you can use when congratulating a pregnant mother:
1. Pregnancy will change you as a person. To love yourself, you will find newer reasons. Pregnancy will take you through many twists and turns. New things about life, you will slowly learn. Pregnancy will make you realize your own worth. Feeling empowered from within, as you prepare to give birth. Congratulations.
2. Even after the nine months, to be a part of creating a new life is a thought that you will never be able to completely fathom. Congratulations for embarking upon one of life's most precious miracles.
3. The only time you will feel blessed when someone kicks you is when your baby kicks inside your tummy during your pregnancy. Congratulations on getting pregnant.
4. To be a woman is one thing. But to be a mother, is a whole new level. Congratulations for taking your first steps towards discovering a new dimension of life.
5. Your body will go through many changes as pregnancy has its way with you. But the biggest change will be the slow and beautiful transformation of your mental state of mind from a woman to a mother. Congratulations.Call her up
Just give her a call – that's the best thing that you can do. So, just pick up your mobile and dial the number of the person and wish her congratulations. She is surely going to be delighted after she gets the call from you.
Send congratulation flowers
Sending flowers for congratulating a person is always a great practice. But while sending flowers, you need to keep one thing in mind – the kind of flower that is appropriate for congratulations. If you are not aware of the floral arrangements for congratulating a pregnant woman, all you can do is take suggestions from a local florist in Newborough and then ask her to send the flower to your destination.
Meet her and give her a gift, card or flower
The moment you hear the news, you can call her up and ask her if she is free on some day. Meet her and give her a card and a bunch of flowers for congratulating. A small token gift will also be something great.