Wedding jewelry finalizes your look. All eyes will be on you (and your dress!) so wedding jewelry needs to add a pop of sparkle without overpowering. Add to this the complicating factors of your dress' neckline, how you'd like to wear your hair, and the eternal debate of wedding diamonds vs. pearls, and you've got another tricky item on your endless to-do list. Check it off easily with this great flowchart on how to choose wedding jewelry.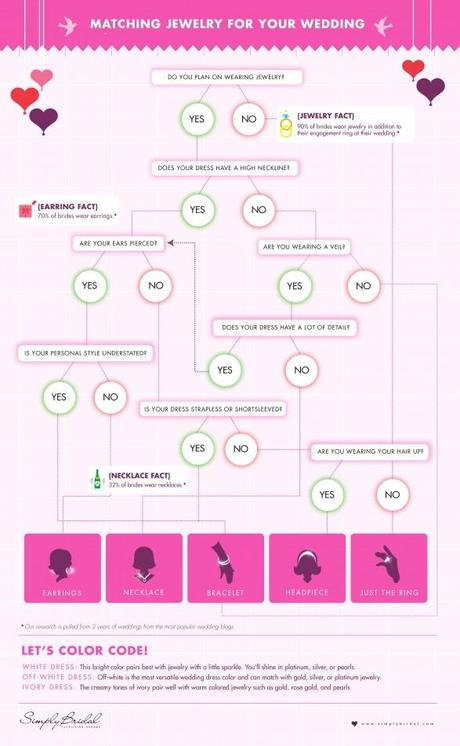 by SimplyBridal.Browse more data visualization.
While we can't tell you exactly what jewelry to wear for your wedding – personal taste, budget and wedding style vary too much! We can help you choose the perfect pieces to accentuate your bridal glow, your beautiful dress, and the happiest day of your life. Whether you'd prefer your something blue to be sapphires, a sunny pop of yellow diamonds or sapphires suits your happy disposition, you want to add drama with rubies, or keep it classic in wedding pearls, we've got you covered!