Creating a sophisticated look
Fashion trends may come and go, but the sophisticated look is always a sure thing. Sophistication to me means a fascinating charm and beauty that is timeless. Forget the latest craze of flashing shoulder pads or high heeled trainers, which will be forgotten as quickly as they started; whatever your age, it is important to discover your own style which illustrates your personality. With the simple tips in this post you can achieve a sophisticated look which is perfectly tailored to your own tastes.
Hair
A classic, glamorous up-do is a fail-safe option when creating a sophisticated elegant look. Whilst these may appear quite complicated and fiddly, they can actually be extremely simple and look fantastic. On the internet you can find straightforward videos and step-by-step guides, which make creating sophisticated hair a breeze. A favorite of mine is the timeless ballerina bun, where you can use a doughnut (a fashion essential) to create the perfect bun in a couple of minutes. This can be worn as neat or as messy as you like, putting your own twist on the classic.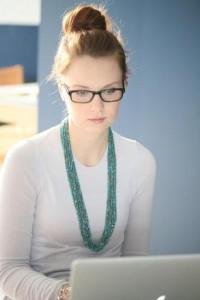 Make-up
When creating a sophisticated look try to avoid harsh, bright colours or large amounts of make-up. A simple, natural appearance can be very flattering and convey a sense of style and elegance. A swipe of eyeliner and dab of powder and you're good to go. Or to glam it up a bit you could add some red lipstick, but beware this style does not suit everyone and you may end up looking less like Marilyn Monroe and more like a clown. Remember make-up shouldn't be the main attraction, it should be the enhancer.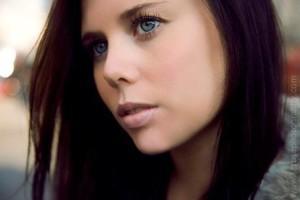 Clothes
One of the most important things when dressing elegantly is how the clothes fit you. They should flatter your figure; tucking you in at the waist and giving you a feminine silhouette. Another important detail is the quality of the clothes, the fabric, how it flows when you walk. Regardless of whether it is or not, you want it to look expensive and luxury. Very few over-the-top styles are seen as sophisticated. Cool, neutral tones are ideal, but this doesn't have to be boring. Don't be afraid to incorporate a fun element to express your personality.
Accessories
Well-chosen accessories can make or break an outfit. They are your opportunity to make your look more individual and show off your creativity. Even a plain dress can be transformed into a stunning outfit by adding an eye-catching necklace and some pearls. One of the most noticeable accessories are glasses, which can make a dramatic difference to your appearance. Choosing a pair can be a complicated business, as you need a frame that complements your face shape. As a general rule you should pick a style that has different characteristics to your face. For example, if you have an angular face, round glasses are likely to complement. So remember, a pair that make one person look chic and stylish may not suit you. Don't be afraid to try on different styles and see what looks good.