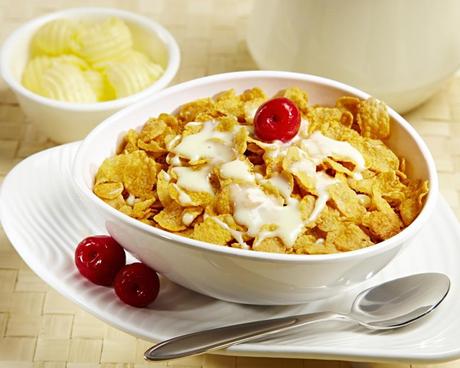 An overview: Healthy Eating
Healthy Eating is a key to a happy and healthy lifestyle. It is very essential to maintain a balanced intake of food items in our three course meal namely breakfast, lunch and dinner. A healthy day starts by doing a healthy breakfast. The market is flooded with a variety of various breakfast cereals that claim to be healthy for people for consuming them in breakfast. However, some of them contain sugar or sugary substance which makes it imperfect for consumption. An ideal and healthy cereal should contain goodness of fiber, vitamins, whole grains and minerals. There should not be any presence of artificial flavor or sweetening agent. By consuming healthy cereals people can control their cholesterol levels from rising up. It motivates the immune system and makes it capable of doing things easily.
How to choose a healthy cereal for intake?
The following are the key points which will help in deciding the right healthy cereal
Check out those cereals which contain 100% Whole grains-Granola, Oat, Wheat and Bran consist of whole grains and fibers. Consumption of these cereals helps in maintaining the body fitness and healthy life. Fiber helps in reducing cholesterol levels from the body
Say No to cereals containing "Sweetened" names-Cereals which contain sugar, glucose, syrups, caramel, jaggery, raw sugar, honey, sweeteners, artificial sweetening agent, etc… are extremely harmful to the body. In case any cereal which is not sweet and taste very bland then one can add half teaspoon of sugar to consume it with great ease.
Go for vitamin and mineral enriched cereals-While buying cereals, people should notice the presence of vitamins and minerals and then buy the pack. It is advisable to only buy cereals with maximum vitamins and minerals. High fiber enriched cereals eases bowel movements, reduces cholesterol, and reduces weight and blood pressure.
Opt for Oats, corn flakes and muesli-The most popular breakfast of oat meal, corn flakes and muesli contains the goodness of 100% whole grain. Oats and other related food items have fiber which is very healthy and helpful for maintaining the fitness of body.Oatmeal is prepared by cooking it properly. This enriches its goodness for healthy body.
Say No to cereals with added preservatives, unnatural flavors, colors, etc… The Food and Drug administration has furnished a list of food items that contain added flavors, colors, etc…. and that they should not be consumed.
Only go for cereals recommended and associated with health associations- While buying a pack of oats, muesli or corn flakes, the buyer should ensure the mark or logo of any Health association which recognizes the pack to be fit for consumption. This will ensure safety and result positively.
Organic is In-Organic cereals and other things are pure for human body. The cereals should be certified as organic by the approved body for ensuring standard and quality of cereals.
Read out the contents and their calorie count-The pack of cereal furnishes information with respect to the contents. Hence, the buyer should read the calories of certain hidden items that are not highlighted on the pack.