Buying a birthday gift for your girlfriend or wife is no easy feat. One wrong move and your relationship could be scarred forever. How many of us have heard stories from our mothers along the lines of: "one year, your father bought me an ironing board cover", etc? Most of us, yes?
It's a difficult task, but thankfully, there are a few rules that could make the process a little easier. Here are some tips that might help you choose a birthday gift for the woman in your life:
Know the difference between 'need' and 'want'

First and foremost, when she says she "could really do with" something, that's not an expression of desire, that's 'need'. She could really do with a new vacuum. She could really do with some foot cream. She could really do with some more tupperware. No woman will say "I would really like some new Tupperware"; they'll say "I would really like a new necklace". "Really like" equals 'want', get the distinction? Pay attention to these comments so as not to go down the wrong track and end up buying her a practical gift. She won't be impressed.
Make sure the gift reflects your relationship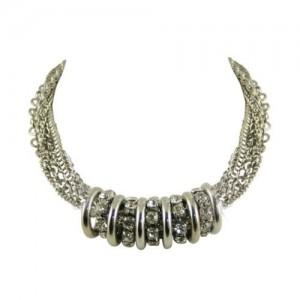 There's nothing more awkward than starting to go out with someone, only to discover their birthday takes place in a few days time. What are you supposed to do? Are you meant to buy a gift? Should you make a big fuss? Is a card sufficient? Before panicking, you need to consider the level of your relationship; the rule of thumb is that your gift should be comparable to that level. For example, if you're an established couple that has been going out for a year, then some nice costume jewelry would be ideal: pretty drop earrings or a Murano glass necklace – something that says 'I adore you'. If you've been married for twenty years, then you'll know that expensive gems are the order of the day. For those in fledgling relationships, maybe a decent bunch of flowers and/or a birthday cake would be more than acceptable.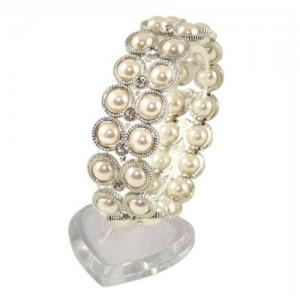 The girl who's got everything

Many women, when they want something, will buy it for themselves. That's aptly what makes it so difficult and infuriating come birthday or Christmas time. You have a great idea, based on something she expressed a longing for, but just when you are about to make the purchase online, you notice she went and got it for herself. What on earth are you meant to buy for the girl that's got everything? A nice idea is more along the 'experience' lines. How about booking a city-break? A weekend away? A trip to the theatre? Tickets to see a band she loves? Then there's the indulgent line: spa treatments, massage, sauna, etc. Or for the adrenalin-junkies, how about a day's abseiling or wake-boarding? Your present doesn't have to fit inside a pretty gift box, you know, so think outside it.
Make sure she can see the effort

No matter what you choose for the woman in your life, she will be more impressed if she knows that you've put some thought and effort into it. This may sound cheesy, but it's true. Wrap it up nicely. Choose a meaningful card, not a crude one. Present it to her with some fanfare and make her feel special.
If nothing else, remember – what goes around, comes around and when it's your birthday, she'll have a lot to live up to!
Author Bio: Angela Jones is a fashion design graduate and is passionate about jewelry. She is fond of writing in her leisure time. Nowadays she is busy in researching on exquisite engagement rings and costume jewellery.