Everyone desires skinny ankles and longer, leaner legs: but when you have them- you have the hardest time finding wedges that flatter your skinny ankles. They just add bulk to your toes without doing any good. Not only wedges, there are a few other types of shoes that girls with skinny ankles can't wear cuz they make their skinny ankle look drab. But not to worry ladies; I am here and I will help you find the right pair of wedges that will take any look from drab to fab.
For the longest time ever, I refrained from wearing wedges cuz I did not know which pair would suit my skinny ankle the best. Either they looked giant-like or just bizarre. I tried styles that made my skinny ankles all the more skinny and some pairs that looked like a child wearing their mom's shoes- overall big and clunky. I struggled big time finding the most flattering style.
Now that I know which style suits my skinny angle, longer leg the best- I simply stick to those styles, I don't venture out too much. I crafted my own set of guidelines ( more like Do's and Don'ts ) that I follow when in the market for a pair of wedges. When the pair checks all the boxes, I BUY!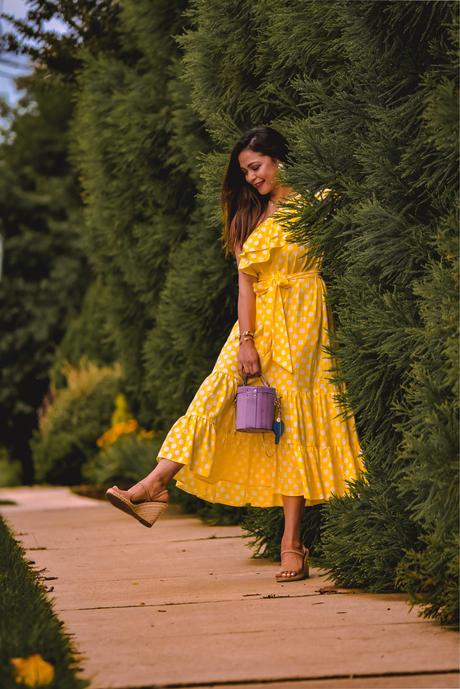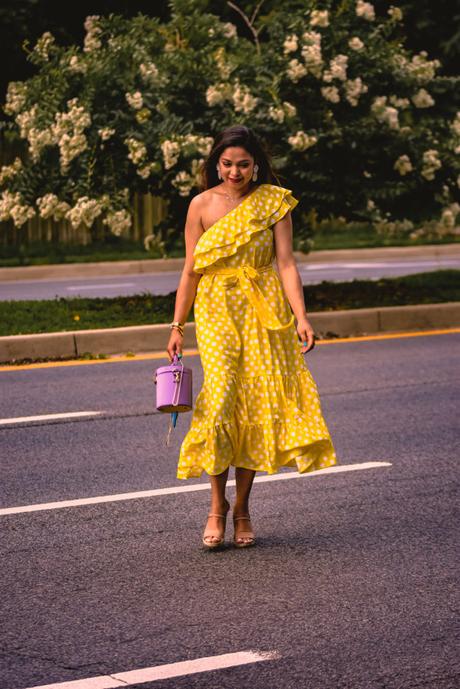 Outfit details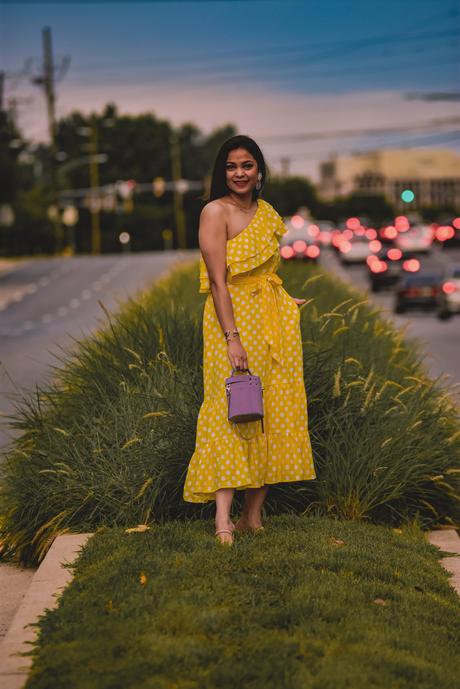 Do's
Rule of thumb: buy wedges that are proportionately high to your body height and stature. If you are short, then buy wedges that are not as high and chunky and vice-versa. If you buy super high platforms- it will add height to your short frame but will weigh you down and have an adverse, unappealing look to your petite frame.
Always look for wedges with ankle straps. Ankle straps will give the illusion of thicker ankles, thereby making you less conscious about your skinny ankles.
Printed or bright pairs can work in your favor. They will add interest to your legs and will divert attention from your skinny ankles.
Espadrilles specially in neutral tones are flattering on everyone. Shop for pairs that have open toes, just like mine. Open toes look uber cute and a neutral shade, almost as close to your skin tone will give the illusion of volume around your ankles.
Do go for details like lace-up. The lace tie when wrapped around your ankle and calf will add some thickness to your skinny ankles- win win!
Do take time and patience when buying wedges. It can be daunting but when the shoe fits beautifully and looks fabulous, you feel beautiful and fab.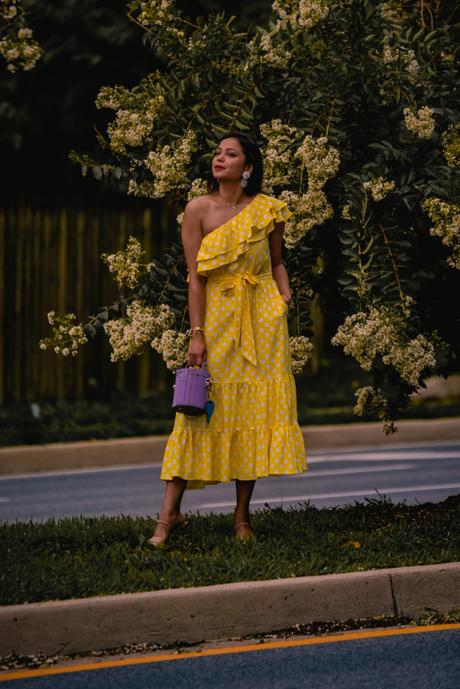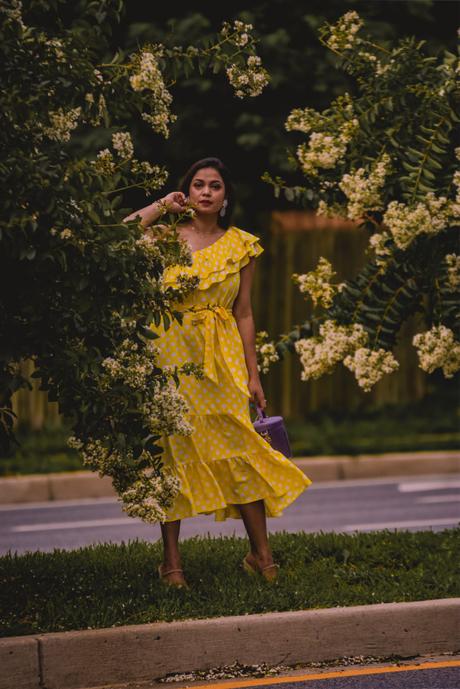 Don'ts
Steer away from pairs that are clunky. No offense to anyone, but chunky pairs are tacky. They are not classy and just ruin any damn look.
Don't buy espadrilles that are closed in the front. They just add bulk and draw more attention to your skinny ankle. However, a low to mid heel wedge might work in your favor.
Don't go for pairs that are too closed front and back. Closed wedges will add more visual weight to your toes thereby making your ankles appear skinnier.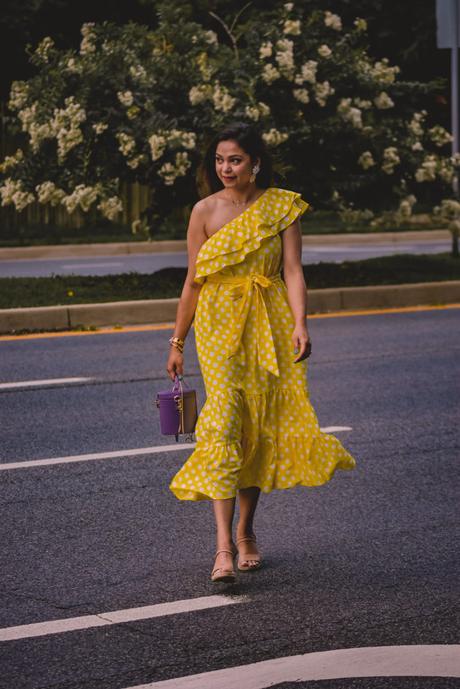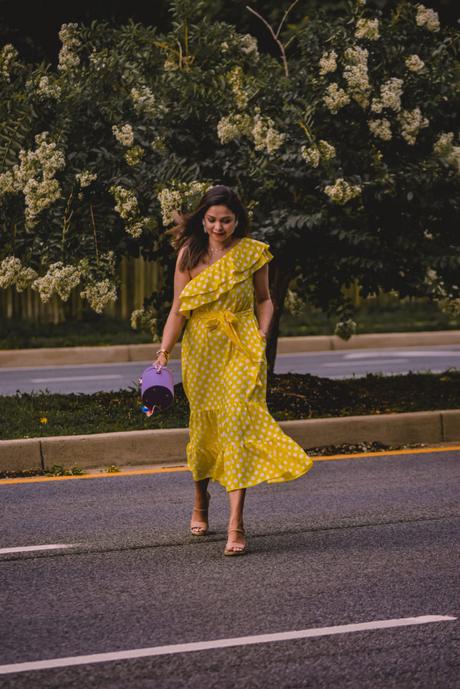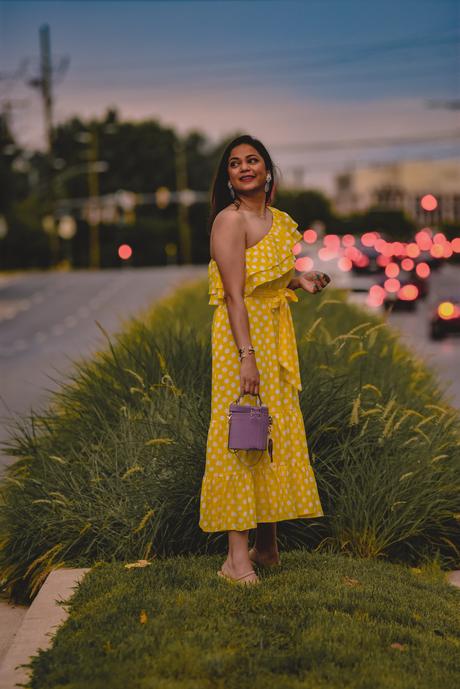 Shop my outfit

JavaScript is currently disabled in this browser. Reactivate it to view this content.