Clip-in hair extensions are cheap, comfortable, and easy to create luscious long hair looks. The natural human hair wig can stay on our hair quite a long time, so you don't to be so patient waiting for your own hair growing. Just look at and try these human hair extensions, which is natural totally. Here comes some the tutorial on how to apply it.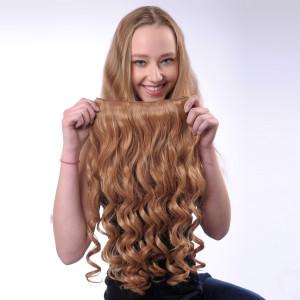 1Pc Clips Synthetic Long Curly Clip In Hair Extensions Hairpiece For Women Wig Extension, US$12.99
Pick up the best hair extensions. Typically the hair extensionis a single row of hair wig to be clipped between our own hair layers to add the length of hair. The color of the hair extension for short hairshould match our own hair perfectly, which won't show much difference visually. Both human hair wig and synthetic hair wig extensions can work, but the first one has higher price normally.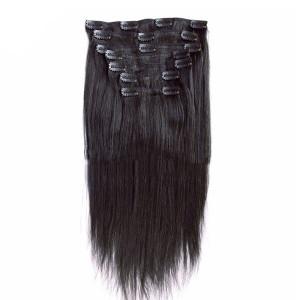 Straight 100% Human Virgin Hair Clip Extensions Natural Color 8-26 Inch, US$61.24
Divide your hair into two parts. The two parts should be uneven, just leave a thin section of hair down against our back.

Comb your hair and rat it from the roots, which gives the black hair extensionssomething to stick to since natural hair might be too smooth for the clips to hold long. This way also provides coverage for the clips that makes it more difficult for others to tell the difference between our own hair and the hair extensions online.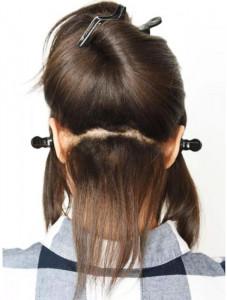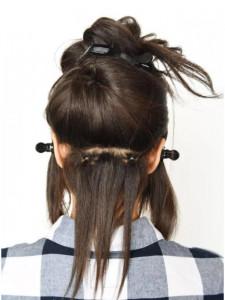 Put the humanclip-in hair extension in the ratting roots. The last step enable you to achieve the best stick. Then space the women's hair wig evenly bring a level length. You can have layering style too, the brown hair extensions are free to cut and blend in with our own hair as we expected.
If your hair extensionhas more than 1 bundle, separate another thin section of hair from the above section and repeat the above steps.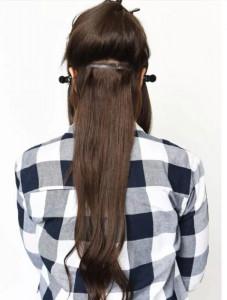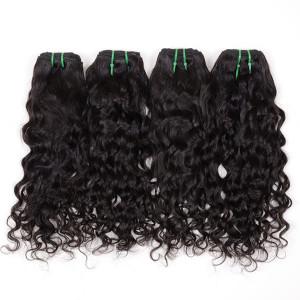 1 Bundle Brazilian Natural Wave Human Virgin Hair Extensions Natural Color 8-26 Inch, US$59.46
Finish the hair style by brushing out the top layer so that it is smooth. The clip-in hair extension should be completely blended into your hair, if you see the clip, rearrange them so that others won't see it.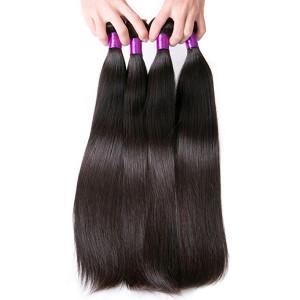 1 Bundle Brazilian Straight Hairs Extensions Human Virgin Hair Natural Black, US$22.13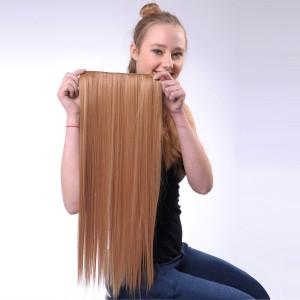 1Pc Clips Synthetic Long Straight Clip in Hair Wig Extensions Hairpiece for Women 60cm, US$12.99
Author: Newchic     Source: http://www.newchicbeauty.com/apply-clip-hair-extensions-easily.html