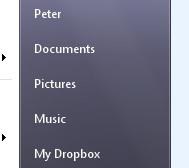 As I have stated many times on this blog, I love Dropbox, it's fast, easy to use and it doesn't come any cheaper than free. Plus if I need more space it wont cost  an arm and a leg.
One of the little niggles that I have though is to open Dropbox you have to click on the little box icon in the bottom right hand corner of the screen. Wouldn't it be better if you could access Dropbox directly from your Start Menu.
So today that is what we are going to do.
The first thing to do is right click on the Start Menu and then select Properties. Next click on customise and  scroll down until you find Record TV and select "Display as a link".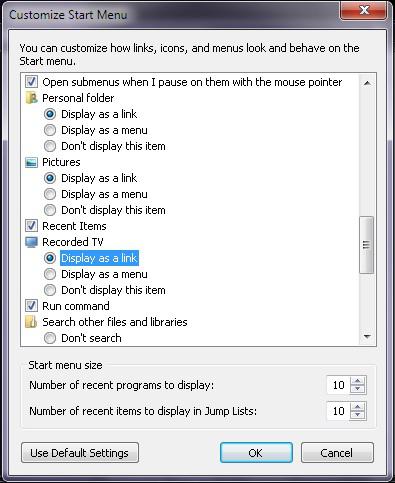 Right click on Record TV and select Rename, then change it to something like My Dropbox.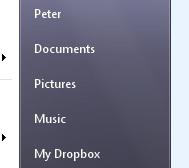 Now right click on the new "My Dropbox" button again, and choose Properties, you will see the Library locations in the list, delete the Record TV  and then add your Dropbox folder. You will also need to make sure that you select the "Optimise this library for" into "General Items". Select Apply then OK.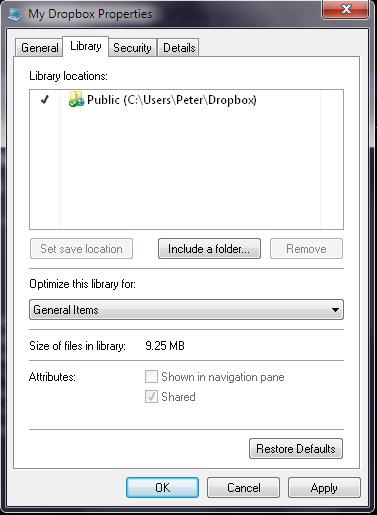 Now if you go to the Start button and click the new "My Dropbox" button, surprise, surprise, you will see your Dropbox folder.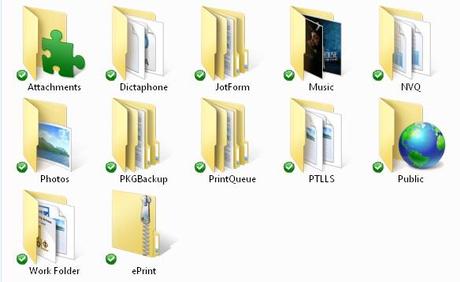 And that's it, finished, it's now alot easier to access your Dropbox folder


Please subscribe to this blog for regular updates.




If you have any comments to make or would like help with anything on this post please visit our 

Forum

 and I will try my best to help