A bride's hairstyle on the Big Day is almost as important as her gown. After all, all eyes are on her not only for the moment, but forever in photos and videos. '
Whether your wedding day hairdo is to be a DIY project or the creation of your favorite hairstylist, the first thing to consider is the wedding gown. Design a hairdo that compliments the gown. This means taking a photo of your wedding dress to the hairdresser. If the wedding ensemble includes a headpiece, it will have to be worked into the style. This is true for everything from full veils to just a few flowers.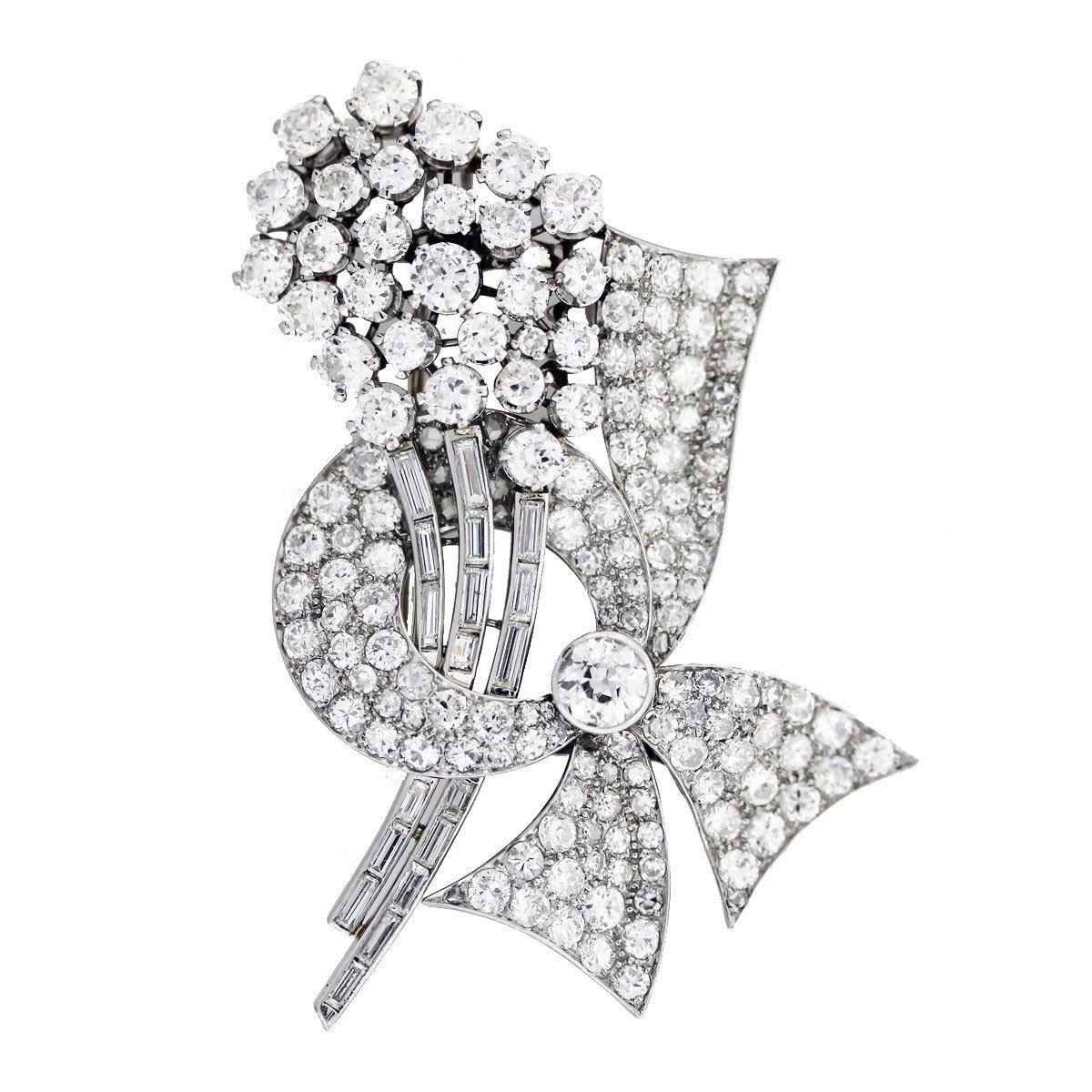 This Vintage Platinum and White Diamond Raymond Yard Pin makes an excellent addition to a chignon.
The next consideration for your wedding day hairdo is hair type. Honestly ask yourself if your hair suits you better worn short, long or medium length. Long hair has more options than short hair. You or your hair stylist can create an updo, half-updo or a romantic look with flowers or jeweled hair accessories tucked into large curls.
This does not mean that short or medium length hair can't look fantastic for the big day. If you honestly decide that shorter hair suits you better, look for photos that show creative ways to style short hair for a wedding day. There are many options to add bling to short and medium hair. Look for shiny barrettes, brooches and head bands to add a "wow factor" to a short hairdo.
Short Wedding Hair Style
A diamond barrette adds bling to a short style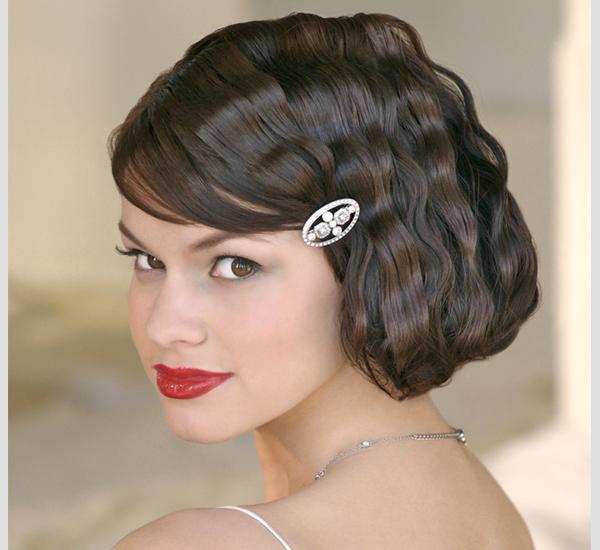 Long Wedding Hair Style
A filigree flower adds romance to large loose curls.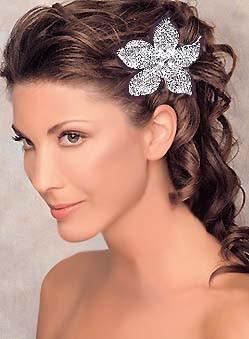 Medium Length Wedding Hair Styled
A Diamond crescent hair clip adds bling to medium length hair style
Rebecca M for Raymond Lee Jewelers, South Florida's premiere source for buying and selling luxury watches and designer jewelry.