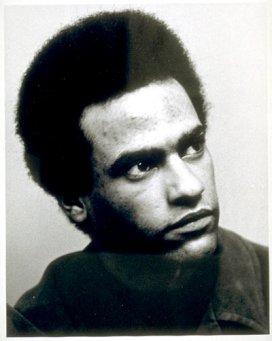 Dr. Huey P Newton (1942 – 1989), Co-Founder of the Black Panther Party.
At the height of black american revendication of civil rights in the 60s, many black organisations emerged or strengthened their influence in the whole country. It was at that time that legendary black leaders like Malcom X and Martin Luther King were assassinated, and others like Huey P. Newton imprisoned.
Seeing and faced with the increasing radicalisation of the black american youth, – that the federal government believed to be a threat to the internal security of the country -, on March 4, 1968, FBI director J. Edgar Hoover issued directives to initiate or pursue counterintelligence activities against black nationalist organisations, with the following five long-term goals for such program:
Quote
Prevent the coalition of militant black nationalist groups. In unity there is strength; a truism that is no less valid for all its triteness. An effective coalition of black nationalist groups might be the first step toward a real "Mau Mau" in America, the beginning of a true black revolution.

Prevent the rise of a "messiah" who could unify, and electrify, the militant black nationalist movement. Malcom X might have been such a "messiah;" he is the martyr of the movement today. Martin Luther King, Stokely Carmichael and Elijah Muhammad all aspire to this position. Elijah Muhammad is less of a threat because of his age. King could be a very real contender for this position should he abandon his supposed "obedience" to "white, liberal doctrines" (nonviolence) and embrace black nationalism. Carmichael has the necessary charisma to be a real threat in this way.
Prevent violence on the part of black nationalist groups. This is of primary importance, and is of course, a goal of our investigative activity; it should also be a goal of the Counterintelligence Program. Through counterintelligence it should be possible to pinpoint potential troublemakers and neutralise them before they exercise their potential for violence.
Prevent militant black nationalist groups and leaders from gaining respectability, by discrediting them to three separate segments of the community. The goal of discrediting black nationalists must be handled tactically in three ways. You must discredit these groups and individuals to, first, the responsible Negro community. Second, they must be discredited to the white community, both the responsible community and to "liberals" who have vestiges of sympathy for militant black nationalists simply because they are Negroes. Third, these groups must be discredited in the eyes of Negro radicals, the followers of the movement. This last area requires entirely different tactics from the first two. Publicity about violent tendencies and radical statements merely enhances black nationalists to the last group; it adds "respectability" in a different way.
A final goal should be to prevent the long-range growth of militant black nationalist organisations, especially among youth. Specific tactics to prevent these groups from converting young people must be developed.
End of quote.
Extracted from "Black against empire: the history and politics of the black panther party", by Joshua Bloom and Waldo E. Martin Jr., 2016, University of California Press.
Advertisements