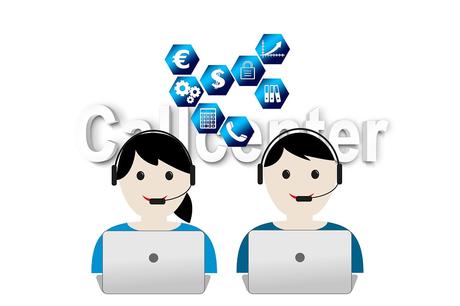 As a business owner, you will appreciate the advantages of technology in all aspects of your business. From automated marketing tools to software that helps you manage your accounts, we are living in an age when our jobs can be made so much easier. And so it is with customer service. If technology can make your life easier, it will invariably make the customers lives easier too.
The biggest piece of technology at your disposal for customer service is your website. This is where your customer comes to when looking to find out more about your product or service. Adding social media management tools, FAQ pages, and testimonials, are all ways to improve the connection between you and the customer. However, there are other advances in tech that should be implemented within your business, for the sake of your customer relations.
Consider these two areas.
Communication made easy
One of the biggest frustrations for the customer is not being able to speak to an advisor quickly. Keep them waiting on the phone for ages, and they are liable to hang up and move over to one of your competitors to do business. You can overcome this in two ways.
For one, you may want to implement VoIP, office phone systems for small business that are run over the internet. For many businesses, these systems are more functional than the traditional way of taking calls. For starters, you don't need to be in the office to answer calls, as they can be diverted to you wherever you are, and you can easily catch up on customer voicemails through alerts on your smartphone. Communication becomes faster and more accessible.
Live chat is another useful tool. According to research, many customers prefer this form of communication, and again, it provides greater accessibility when phone lines are busy. Thanks to AI chatbots, communication can be started without human interaction, but you should still jump into the conversation when necessary to bring in the human touch, and to ensure you don't lose the chance of a sale or potential lead. For more on live chat options, head over to this article for further insight
Manage customer relationships
We are, of course, talking about CRM systems, an essential part of many businesses today. A customer relationship management system will give you instant access to your customer's details, information on previous communications, and the full history on how they have done business with you. A CRM system will help you to personalise conversations, it negates the need for the customer to relay the same information they have given you previously, and it will speed up communication time. CRM improves the customer experience, and makes life easier for your advisors, so if you haven't already, it may be time to implement such a system into your business.
Into the future
Don't fall behind with technology. Your competitors will be on the lookout for future trends, and so must you be. Stay one step ahead, and you will better serve your customers and strengthen your business as a consequence. With the information in this article, and through research you do on your own, stay in line with the latest advances to make your life, and your customer's life, easier when doing business.